There are only two more episodes left of The Amazing Race – can Tyler Oakley and Korey Kuhl clinch the win?
Tyler and Korey have been ranked #1 and #2 for around 70% of the legs so far, so fans think they definitely have a chance.
Tyler is definitely pulling out all the stops. In a recent episode, Tyler – who once vowed to fans that he would never take a shirtless Instagram selfie due to his body-shyness – was forced to don little gold shorts and take a terrifying plunge in Dubai.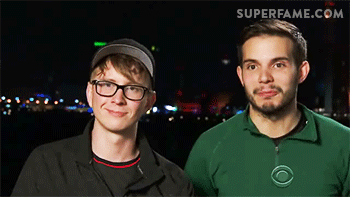 Tyler Oakley & Korey Kuhl Are Racing to Win on The Amazing Race
On a recent episode, the racers were flown to the United Arab Emirates for an adventure at the famous Atlantis, the Palm hotel in Dubai. During this Roadblock, a team member had to walk underwater through an aquarium in order to grab a puzzle canister. Korey waded through the manta rays and sharks as a worried Tyler looked on.
After they solved the puzzle, they hard to take a ride down Poseidon's Revenge at Aquaventure, a terrifying waterslide.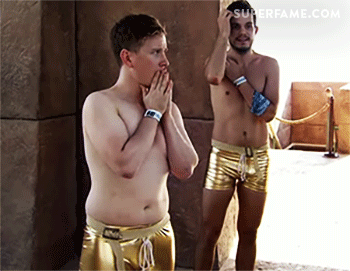 Tyler Oakley, who once told Shane Dawson that he sometimes felt body-conscious, was forced to don tight gold shorts and little else.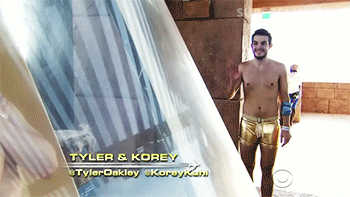 The pair were terrified as they both prepared to take the vertical plunge down. For their efforts, they made #3 in this episode!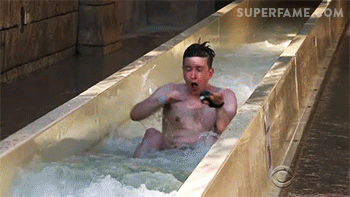 Viner Cole LaBrant and his mom Sheri were in last place, but weren't eliminated.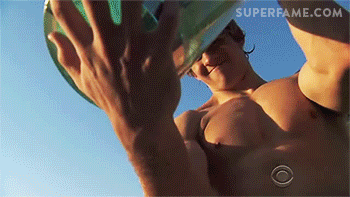 Cole told the interviewer that his gold shorts rode up and were very uncomfortable.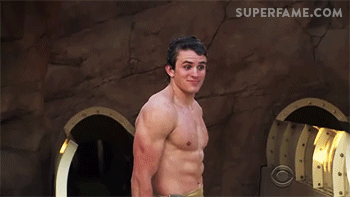 Burnie and Ashley of Rooster Teeth are also potential contenders for the win, with a streak of second-place finishes.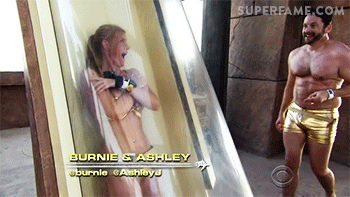 Zach King and Rachel were kicked off in the following episode, and won't be around for the finale.