The Huffington Post has decided to cause trouble by inviting several Viners and YouTubers to sit at their table during the 2015 White House Correspondents' Dinner – including formerly bitter rivals Tyler Oakley and Nash Grier.
Update: See their red carpet arrival photos.
TMZ and fans credit social justice warrior Tyler Oakley as being single-handedly responsible for kick-starting the massive international media witch-hunt of Nash Grier, by drawing attention to Nash's old "gays have HIV" video.
Although the duo act friendly on social media – it's hard to be too friendly when you almost ended somebody's career.
Arianna Huffington Invites Bethany Mota, Tyler Oakley, Nash Grier, Marcus Johns & Others to the Dinner
According to The Washington Post, The Huffington Post has invited a slew of internet celebrities to the 2015 White House Correspondents' Dinner – where they might be sitting at the same table.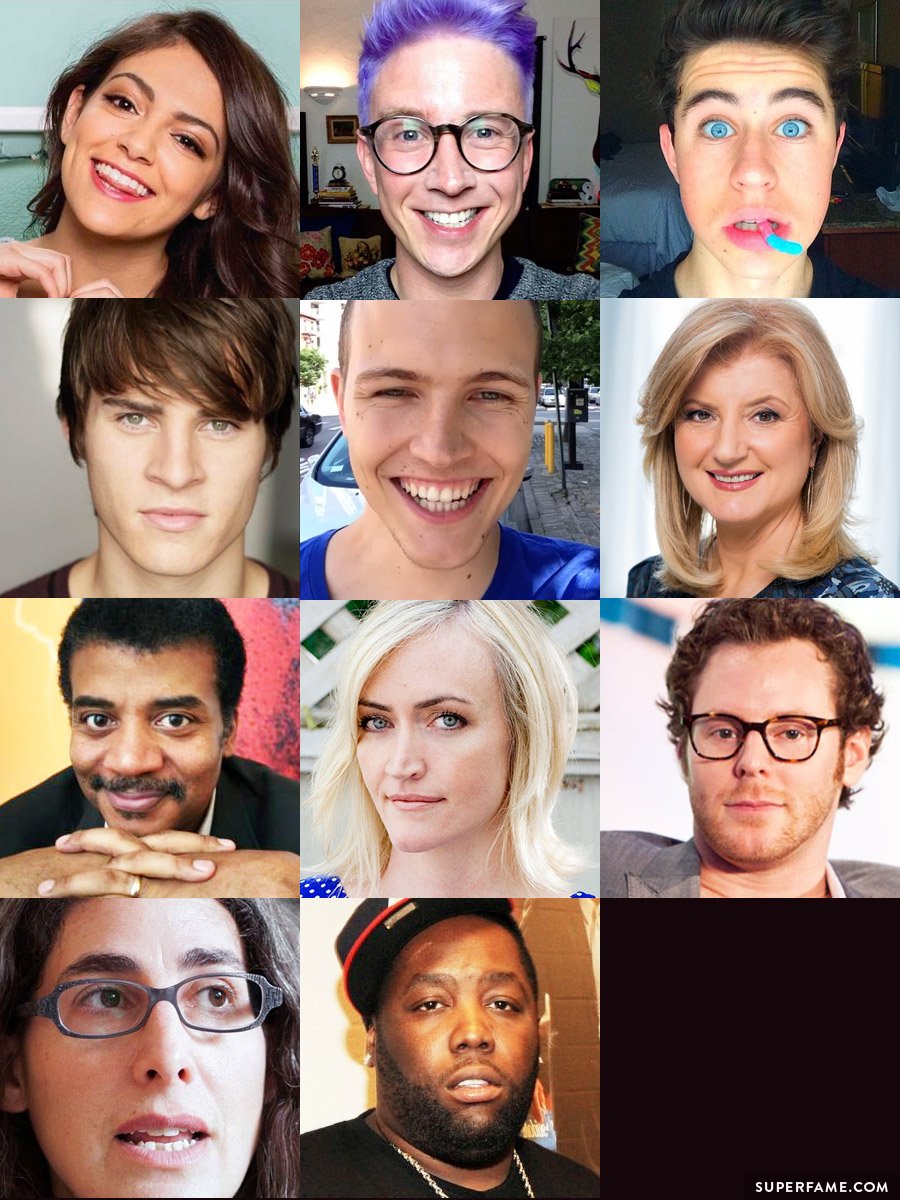 Tyler Oakley is invited, along with Nash Grier. Tyler partially confirmed his attendance on Twitter, but Nash has not spoken out, as of writing.
Safe choice Bethany Mota, who was recently picked to interview President Obama, is also set to join The Huffington Post's table. Viners Marcus Johns and Jerome Jarre are also invited.
Other people include astrophysicist Neil deGrasse Tyson, musician Killer Mike, blogger Heather Armstrong, colorful Facebook president Sean Parker, and Sarah Koenig from "Serial".
Tyler Oakley Versus Nash Grier: What Happened?
Tyler Oakley was instrumental in bringing awareness to the following potentially career-destroying video, where Nash Grier shouts a homophobic slur during a HIV PSA.
Tyler made sure to tweet the controversial Vine to his followers, multiple times.
After the accusations caught fire on social media, they were then reported by a horde of media outlets worldwide.
Eventually, it all ended in a civil parting-of-ways, when Nash Grier publicly apologized – and Tyler accepted it.
Tyler Oakley has also had prior e-fights with some other popular Viners over LGBT-related topics – including Cameron Dallas and Taylor Caniff.