Fans of Magcon / 26MGMT and One Direction have banded together to pay respects to the inspirational Caroline Richards, who passed away today.
Caroline was diagnosed last January with osteosarcoma, a form of bone cancer – at the age of 12.
Caroline was a massive fan of One Direction and Vine, and the fan community made sure to pay tribute.
In an interview with KPRC last September, Caroline's father said, "She is stronger than me at times. She has battled through a lot."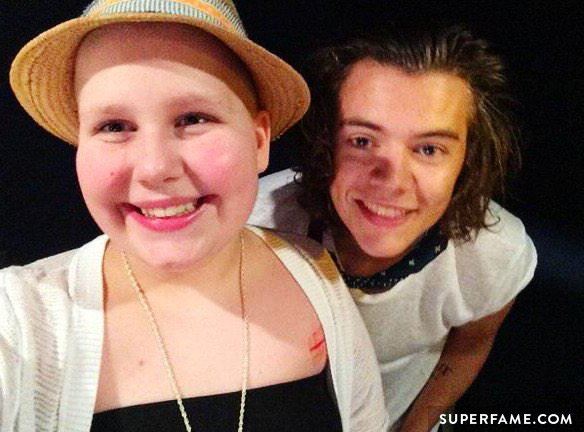 The always-smiling Caroline had to battle through multiple surgeries and chemotherapy rounds over the year. "You take every moment you have together. You love big, and you live big," her mother Lauren Richards said.
Caroline's Instagram page (now deleted by her family) was immediately flooded with touching messages of tribute.
You can read more about Caroline's story in a profile by MD Anderson, her hospital.
If you would like to donate, we listed a couple of links at the bottom of this article.
Viners Pay Respects to Caroline
Taylor Caniff, who has met Caroline, wrote a message of support on his Instagram page. "Look at her beautiful face, her awesome smile. I remember you showing up to my meet & Greet and we had the biggest smiles and you gave me the biggest hug."
He continues, "You are a f**king inspiration to us all. I have been tearing up for the last 2 hours on this tour bus."
Carter Reynolds, who has also met her, said, "I am going to miss you and that smile of yours. You will always be in my heart."
Hayes Grier said on Instagram, "I will never forget you. You're in a better place now. I'll see you soon. Rest well."
Cameron Dallas is sure to be devastated, as a fan posted this touching Vine of Cameron and Hayes tearing up after meeting the angelic Caroline at a meet and greet.
Jack Gilinsky also paid tribute on Twitter. "Heaven gained another angel," he posted.
26MGMT photographer Bryant Eslava also paid his respects.
Many more will be paying their respects throughout the day as the news spreads.
Fans Trend #RIPCaroline Worldwide for Hours
There was an outpouring of support for Caroline's family on Twitter. One Direction fans and the Viners teamed up to keep #RIPCaroline at the top for hours.
Tens of thousands of messages were posted, with many even creating videos and artwork in tribute to Caroline.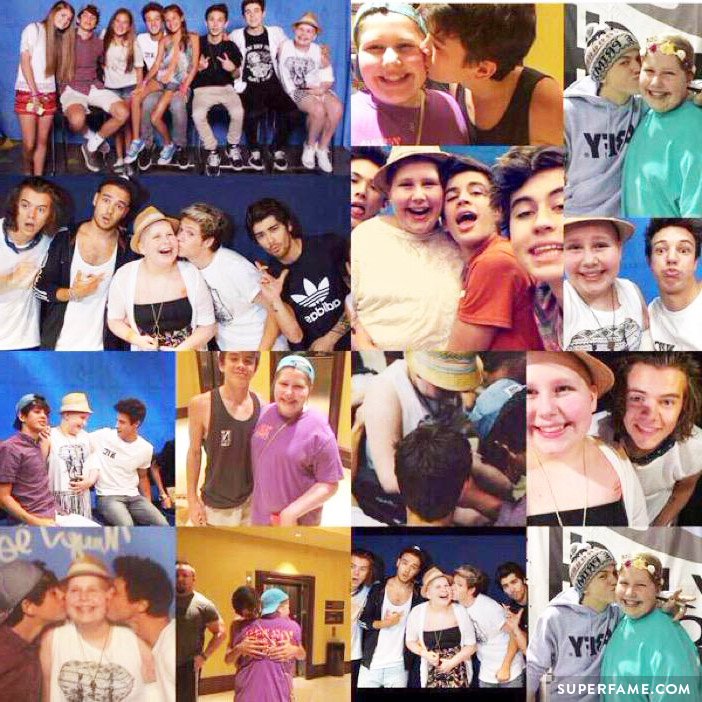 Beyond the Hashtag: How Can I Help?
You can donate money, blood, or volunteer at her hospital MD Anderson – or even donate educational, toy, gift and craft supplies by fulfilling their wish list.
Additionally, Caroline's family often frequented Candlelighters, a family support aliance – and you can help make a difference in the lives of families that are battling childhood cancer.
Update: Commenter Merrellanne has revealed that Caroline was one of the ambassadors for St. Baldrick's, and you can also donate at her fundraiser on this page to fund life-saving children's cancer research.