Russian prankster VitalyzdTv (Vitaly Zdorovetskiy) has found himself in some police-related trouble yet again!
This time, Vitaly took off his shirt and interrupted the final minute of Game 4 at the NBA Finals by running across the court.
Shirtless Vitaly Runs Into the Court During the NBA Finals, Gets Arrested
The 24-year-old stripped off his shirt to reveal the phrase "Trump Sucks" across his chest and "LeBron for President" scrawled across his bare back – and ran into the court, live!
Vitaly did not make it very far into the court, and a horde of security guards took him down and tackled him into the ground.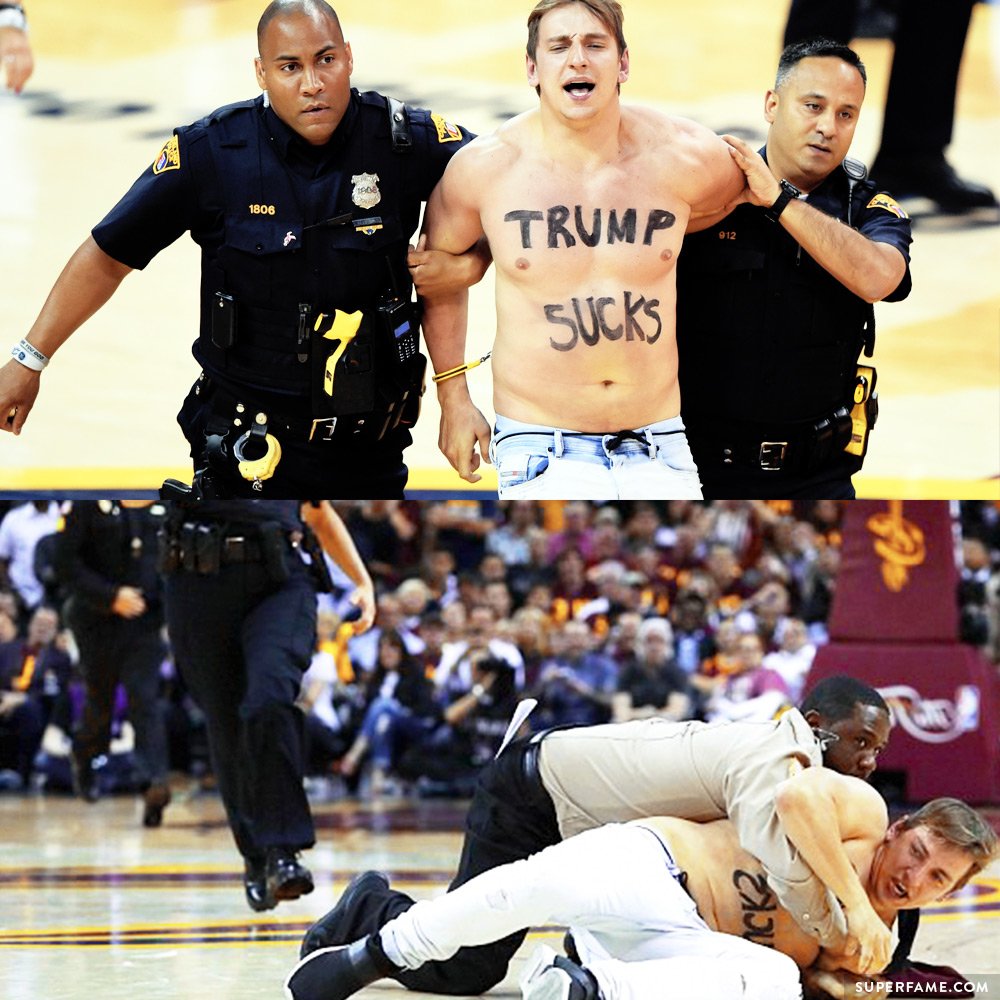 Unfortunately for Vitaly, ABC did not air his shirtless stunt, as they simply cut away to shots of fans and the players.
Security guards escorted Vitaly from the premises in handcuffs, as bewildered players looked on. Here's a Vine of the incident.
Vitaly Zdorovetskiy Is Facing These Charges
Vitaly was arrested and brought to Cleveland City Jail. He was eventually charged with "resisting arrest" and "criminal tresspass".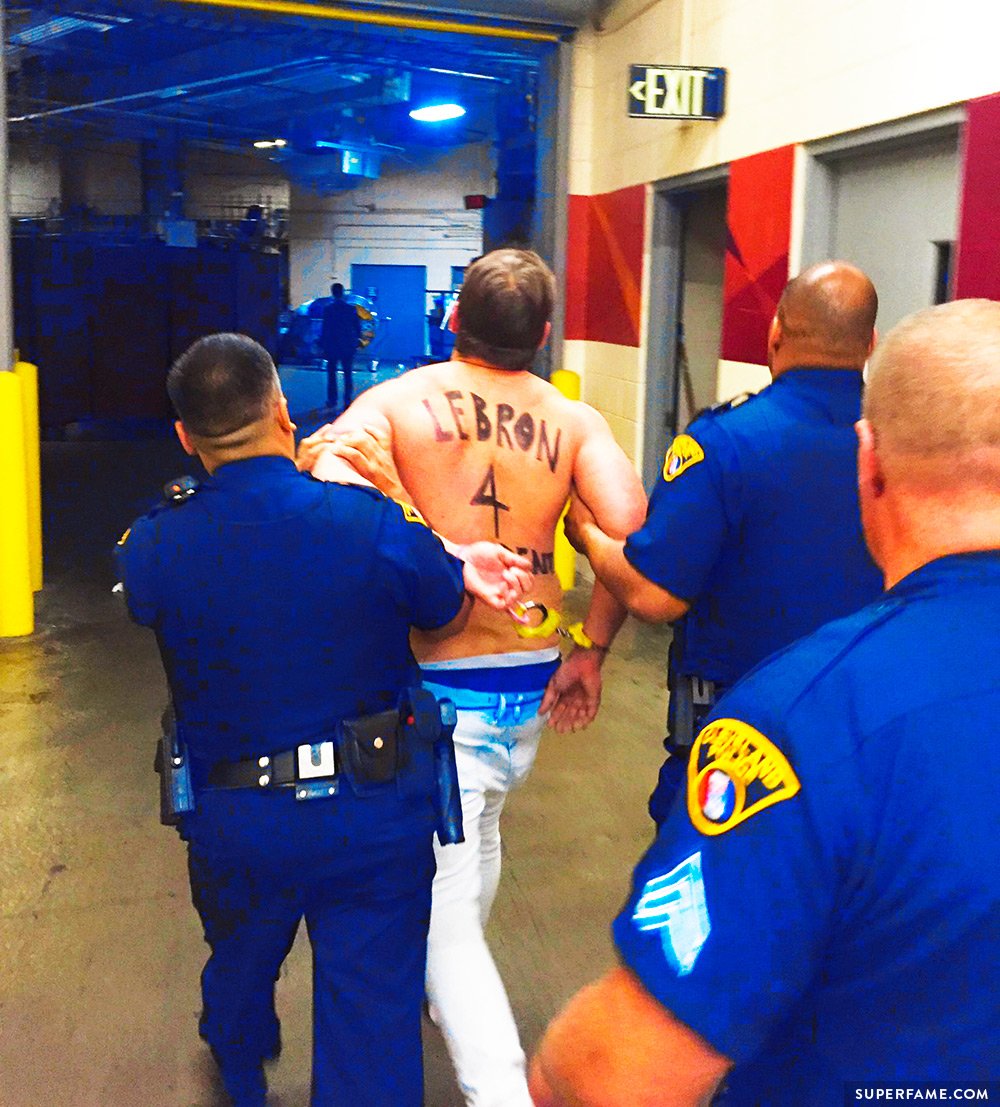 These first-degree misdemeanors can result in anything from a 6-month jail sentence to a mere fine. His court date has yet to be scheduled.
VitalyzdTv Teases Fans With a Video
As you probably know, VitalyzdTv is no stranger to headline-grabbing stunts and arrests. Last month, he got into trouble for climbing the Hollywood sign and taking selfies on it.
He also famously rushed onto the pitch during the 2014 World Cup Finals – and attempted to plant a kiss on a German player.
Vitaly teased fans with the promise of a video about the stunt.
We wonder what Vitaly has planned next!