The boys of 'Why Don't We' were left distressed after they narrowly avoided the tragic Las Vegas shooting due to an incredibly lucky schedule change.
Daniel Seavey, Zach Herron, Corbyn Besson, Jonah Marais and Jack Avery were watching the Blue Man Group at the Luxor right next to where a gunman killed at least 59 people and injured more than 500.
The timing of the show was fortunate, as the hotel was locked down safely. They were originally planning to catch an early show, which would have put them outside on the street during the time of the shooting.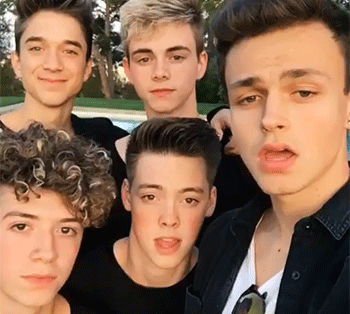 'Why Don't We' Explore Las Vegas & Meet Fans
The guys touched down in Las Vegas and happily posed for photos with fans at the airport.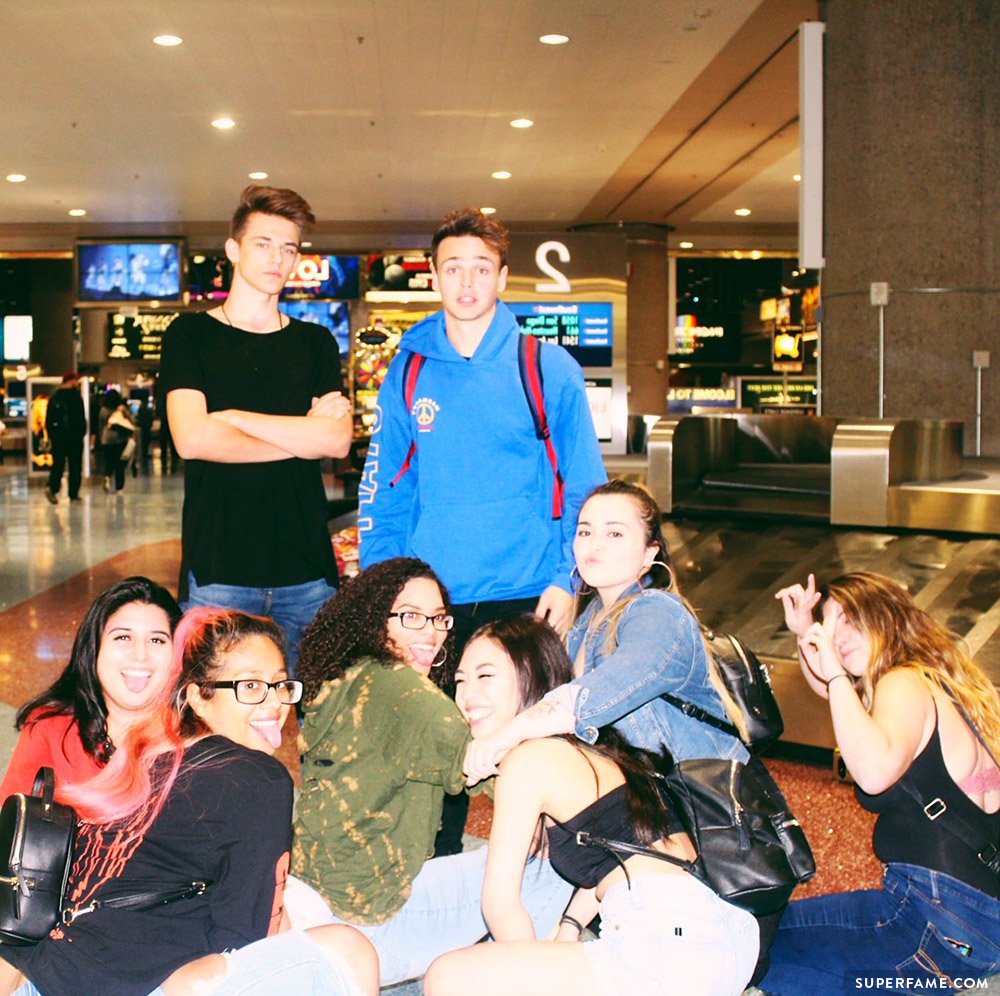 Corbyn Besson was really excited by the trip and posted this photo of him admiring a statue.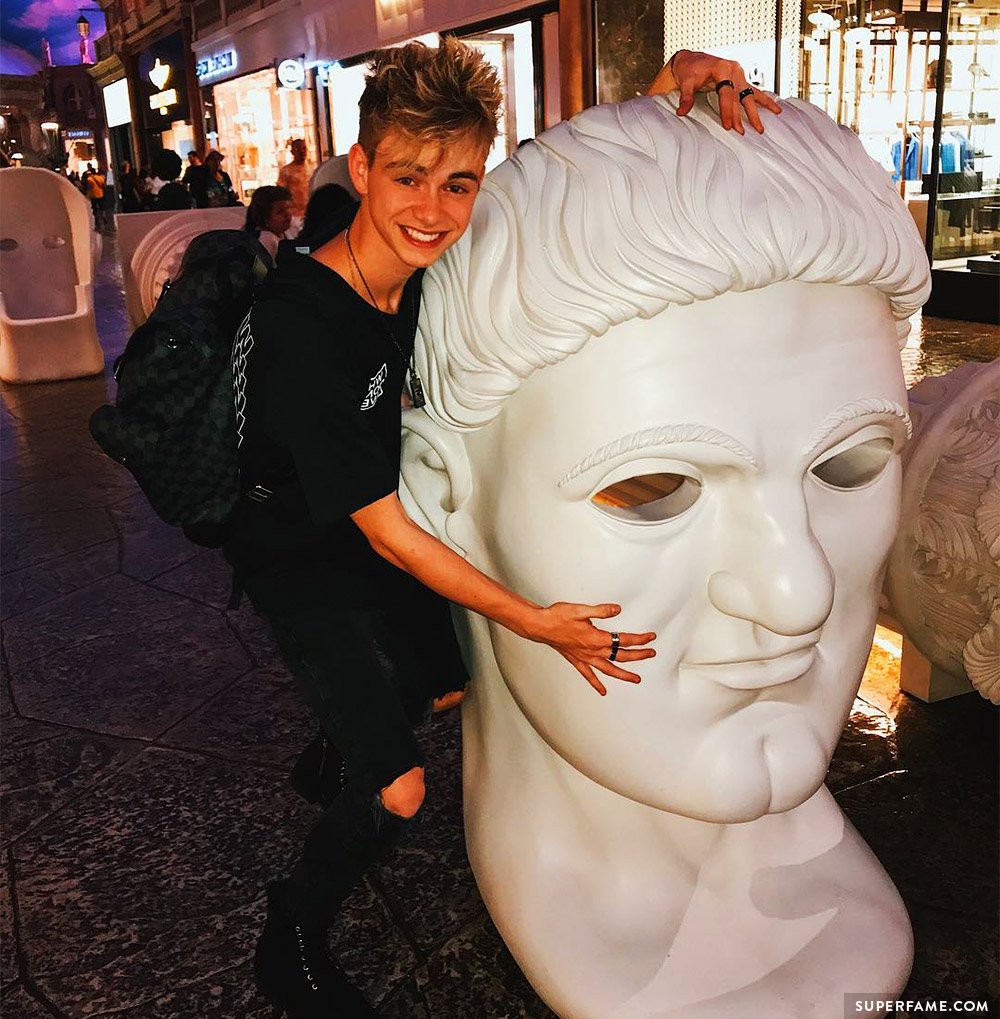 Jonah Marais was loving his Vegas hotel room and welcomed fans to take a look at his bed. "Take off your shoes!" many fans wrote.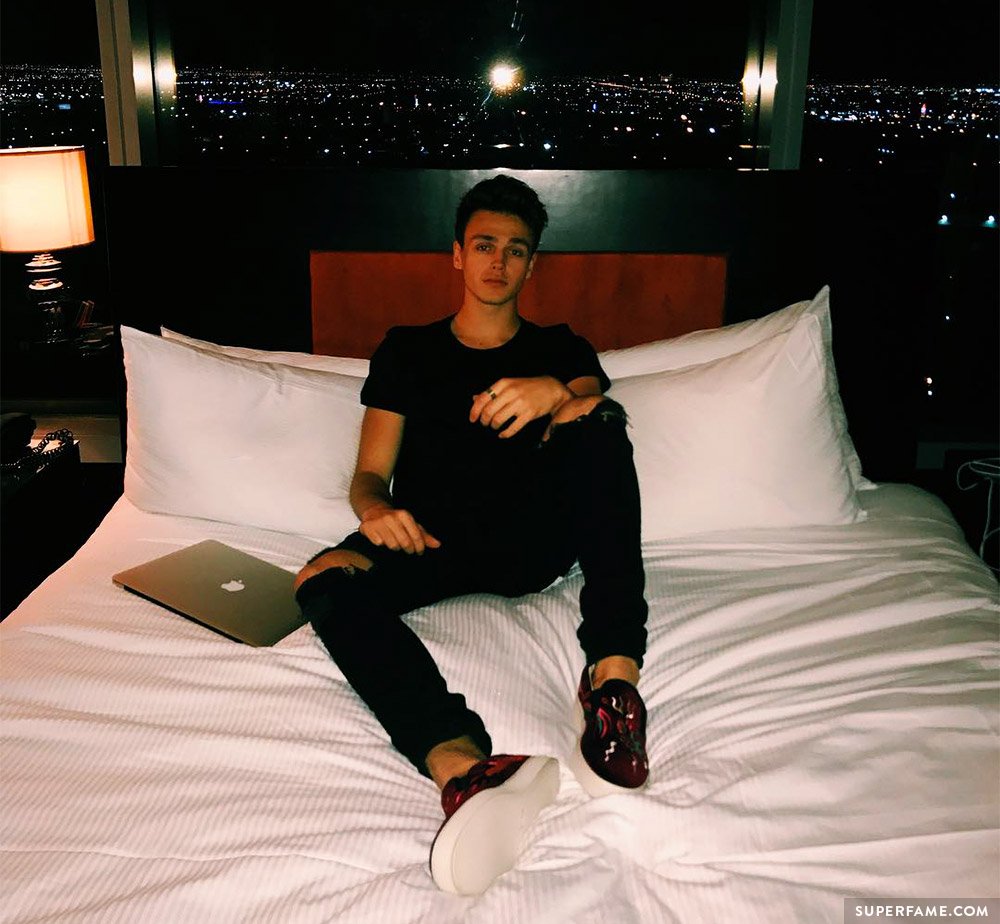 The group was in Las Vegas to meet fans and do some promo.
During their downtime, they went to buy tickets to watch the Blue Man Group at the Luxor hotel.
'Why Don't We' Catch a Vegas Show & Go Into Emergency Lockdown
Originally, the boys considered a late showing but finally decided on an earlier show. If they went with their original showing, they would have been on the streets in the proximity of the shooter.
Right next door to the Luxor hotel, gunman Stephen Paddock, 64, fired on people. He was shooting from the 32nd floor of the Mandalay Bay hotel. The Mandalay Bay and the Luxor are connected by a bridge.
Since the guys were inside the hotel when the shooting occurred, they were safely locked down.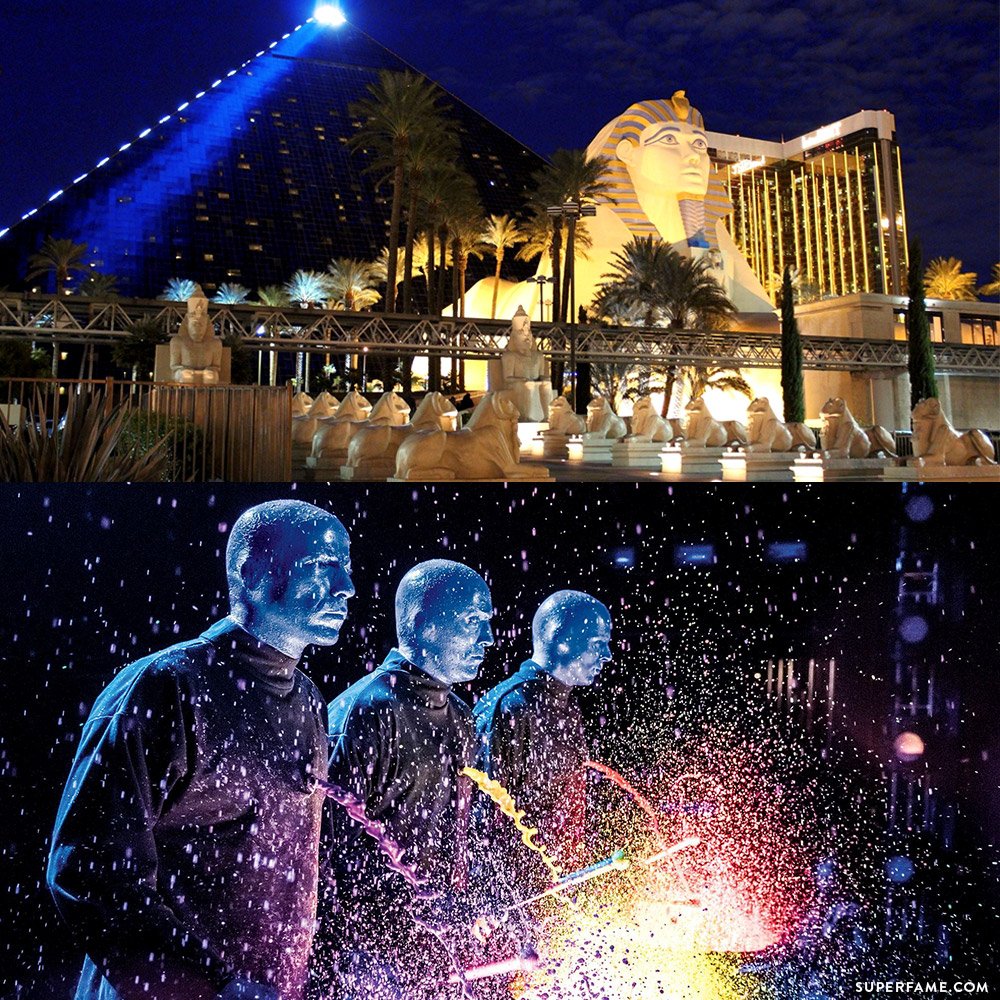 Jeff Seavey begged fans to pray for the boys after their hotel was locked down due to the shooting.
According to Jeff, they were locked down until 4:00 AM in the morning. "They are safe," he wrote. "Please pray for those who lost their lives."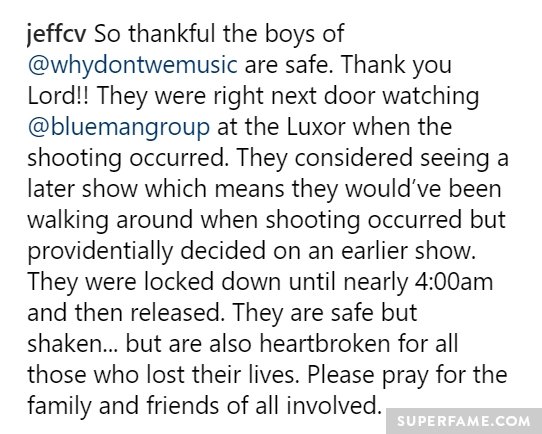 Tyler Seavey calmed down fans that were panicking on Twitter. He took them away from the area in a car after the lockdown.
Understandably, they canceled some local shows due to the situation.
'Why Don't Me' Reveal They Were Terrified: "My Life Flashed Before My Eyes"
The boys went on Instagram to reveal what went down from their perspective. "We were told there was an active shooter. We freaked out. There were also rumors going around that there was a bomb, so it was so scary. My life flashed before my eyes."
The group reassured fans that they were safe. "We are 100% okay," they said on Instagram.
All the members tweeted condolences and prayed for the victims.