YouTube announced their new, optional paid subscription plan YouTube Red today, and fans were furious. And you thought that whole Vessel thing was bad.
Most of the anger was due to YouTube's poor communication strategy for the announcement, which resulted in misinformation spreading like wildfire.
Fans mistakenly thought that YouTube was no longer free, or that videos were being deleted. Smaller creators were baffled by the revenue-sharing agreement, since it was not properly communicated to them.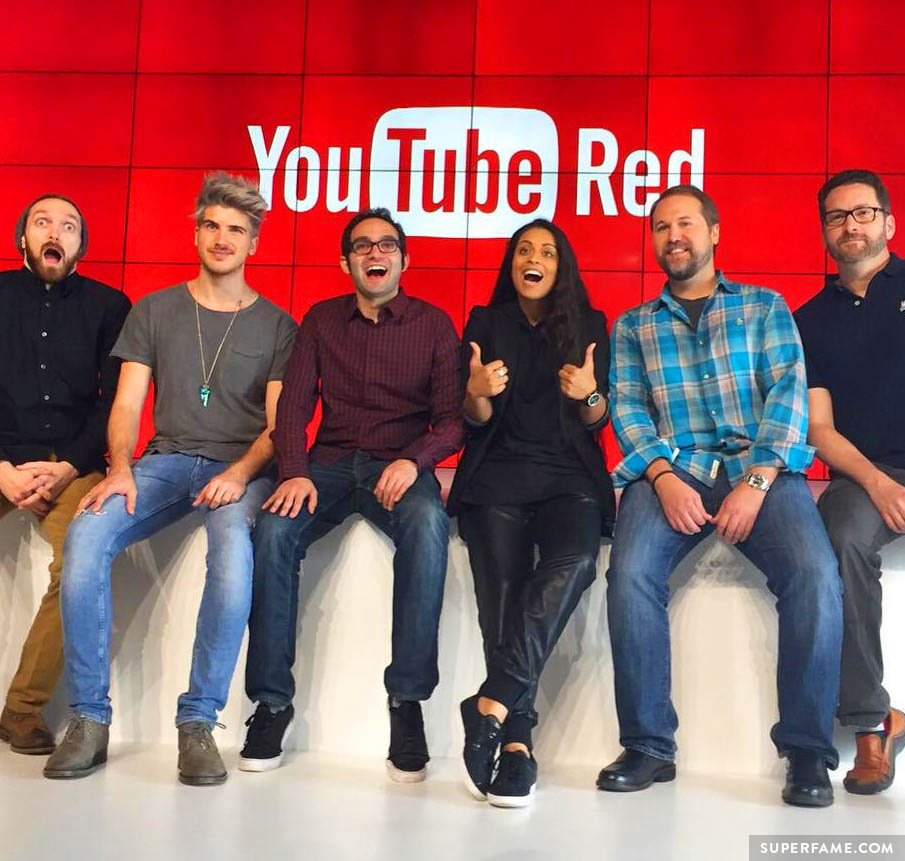 What is YouTube Red?
YouTube Red is an optional subscription plan that will cost $9.99 a month (or $12.99 if you use iOS). It will launch on October 28 in the United States.
ARVE Error: API endpoint returned a 403 error. This can occur when a video has embedding disabled or restricted to certain domains.
Once again, it will be optional. You can still watch YouTube videos for free.
If you are a partnered YouTuber, you will have to sign the new YouTube Red revenue-share deal, or else your videos will be made private. Subscription revenue from YouTube Red subscribers will be split amongst YouTubers based on view times. Will the revenue be comparable? Nobody knows.
What Do You Get after Paying $9.99 / $12.99 a Month?
Firstly, you will see no advertisements on all the main YouTube-related products (YouTube, YouTube Gaming, YouTube Kids, the new YouTube Music).
You will also get free access to Google Play Music All Access, Google's $9.99 music streaming service. If you already have an All Access subscription, you will get YouTube Red for free.
You will be able to save videos and playlists to watch offline. You'll also get a new feature called Background Play, which will allow you to close the app and still listen to the audio of whatever you were watching.
You will also get to watch the YouTube Red exclusives listed below.
What Kind of Exclusive Content Will Only Be Available to YouTube Red Subscribers?
Although many are comparing YouTube Red to Netflix – YouTube Red's programming is completely different due to budget constraints, and is unlikely to win any awards.
Pewdiepie will star in Scare PewDiePie, a reality show where he gets put in scary situations.
Alpine Labs will produce Fight of the Living Dead, a reality show where YouTubers are trapped in a zombie apocalypse and must battle for "survival". They already did a (free) season of this with six episodes. This time, you'll have to pay up!
The Fine Brothers will have Sing It!, a scripted comedy that parodies reality singing shows.
Rooster Teeth has Lazer Team, an action-comedy where four "losers" discover an alien spaceship and battle to save Earth.
Lilly Singh has A Trip to Unicorn Island, a movie all about her.
Joey Graceffa will have a reality adventure series where he gets a bunch of big YouTubers together for a murder mystery. And yes, some will be killed off.
MatPat has 360 Project, where he will explore the science behind big video games – by bringing video game scenarios to life and putting gamers through them.
Wong Fu Productions will have Single by 30, a romantic drama featuring Harry Shum, Jr.
CollegeHumor will create a show that will look at internet culture.
Toby Turner has I Am Tobuscus, a scripted comedy about an egotistical YouTuber that wants stardom.
Fans Rally & Petition to Stop YouTube Red
Fans rallied to stop YouTube Red, with hashtags like #StopYoutubeRed and #SayNoToYouTubeRed.
"It's stupider than Vessel," one fan commented.
They begged their YouTuber faves to speak out against YouTube Red.
Petitions were being passed around.
Smaller Creators Are Also Angry at YouTube Red
Smaller creators almost uniformly hated the idea of YouTube Red, and said it simply widened the gap between small YouTubers and established ones.
Others were concerned about the revenue-sharing, since it was poorly communicated by YouTube.
Fans Accuse YouTube Red Participants of Selling Out
YouTube Red participants like Pewdiepie were called "sell-outs". The reactions were almost identical to the reactions when YouTubers joined Vessel.
"Lost respect for you!" one fan said.
Some YouTubers Defend YouTube Red, While Others Slam It
Although most of the big YouTubers haven't said very much about the service, some others didn't have a problem with it.
Additionally, a ton of YouTubers made RedTube or Taylor Swift lawsuit jokes.
Other YouTubers were p***** off.
[total-poll id=12722]