The most important voting decision you'll make in the next few weeks is definitely for the election People's Choice Awards 2017.
At the moment, you are not yet voting for winners, but the nominees. Starting on November 15, the most-voted people from this round will be eligible for a final round of voting.
If you do not see your fave on the list, there is an empty textbox that allows you to enter anybody you want.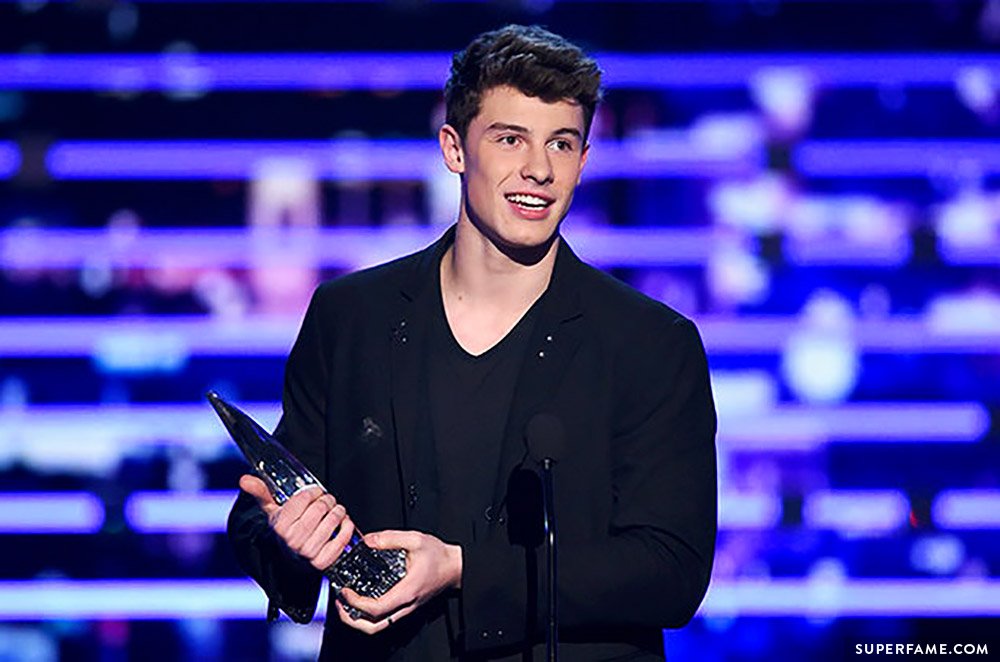 Meet the YouTube & Social Stars That Might Get a PCA
Meet the people in the "Favorite YouTube Star" category. You can choose who you want to be nominated in this category right here.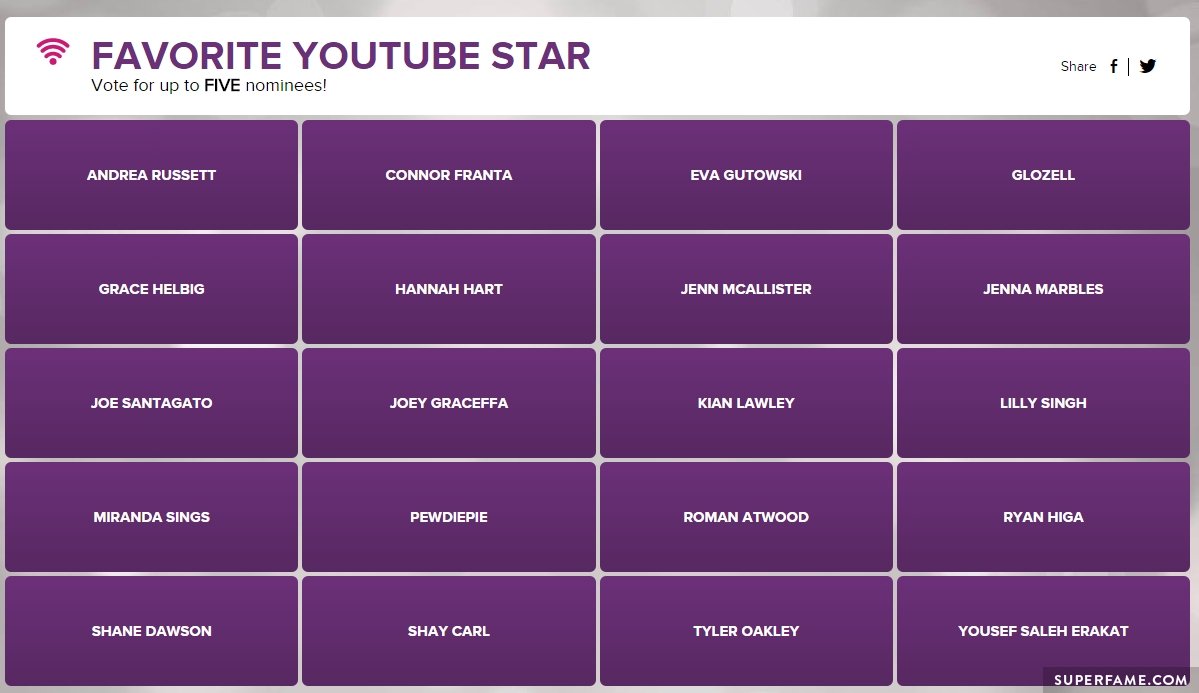 You can pick from: Andrea Russett, Connor Franta, Eva Gutowski, GloZell, Grace Helbig, Hannah Hart, Jenn McAllister, Jenna Marbles, Joe Santagato, Joey Graceffa, Kian lawley, Lilly Singh, Miranda Sings, Pewdiepie, Roman Atwood, Ryan Higa, Shane Dawson, Shay Carl, Tyler Oakley or Yousef Saleh Erakat.
Now take a look at the "Favorite Social Media Star" section. To vote for your faves in this category, click over here.
There are definitely more new faces in this category, including some top Musers.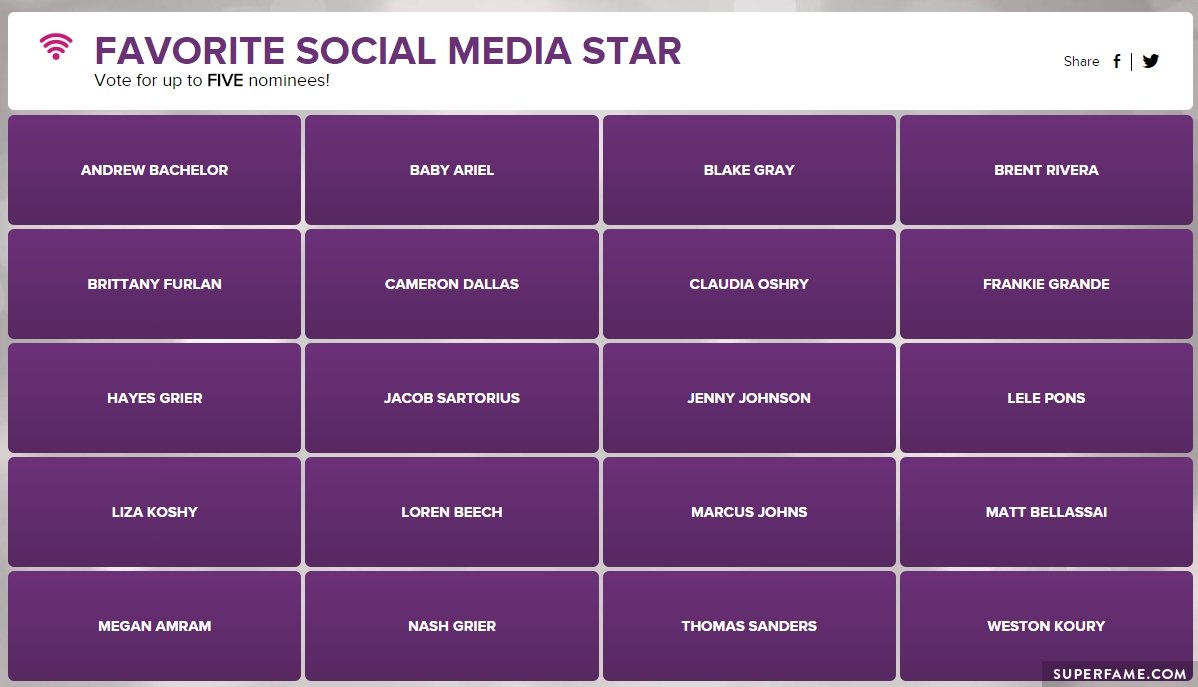 Blake Gray, Baby Ariel, Weston Koury and Loren Beech are some of the options. You can also vote for Andrew Bachelor, Brent Rivera, Brittany Furlan, Cameron Dallas, Claudia Oshry, Frankie Grande, Hayes Grier, Jacob Sartorius, Jenny Johnson, Lele Pons, Liza Koshy, Marcus Johns, Matt Bellassai, Megan Amram, Nash Grier or Thomas Sanders
You can vote in all the other categories here.