A ton of YouTubers took an article by E! Online editor Seija Rankin very personally.
Fan reaction to their outrage was primarily split into two camps. Inside the YouTuber social media bubble, many fans agreed with their faves and went on the attack.
However, when details of the controversy were posted on other sites like ONTD and other forums, the overwhelming majority of commenters thought all the complaining YouTubers reeked of entitlement and egotism.
What do you think? Vote below at the bottom of the page.
E! Online Puts up a Controversial Article About the Teen Choice Awards
Writer Seija Rankin put up a piece titled, "18 Moments From the 2015 Teen Choice Awards That Made Us Feel Super Old".
YouTubers appeared to take offense at the fact that their career choices and accomplishments were being belittled.
For example, on a photo of Amanda Steele, the author captioned, "We've literally never seen this person in our lives."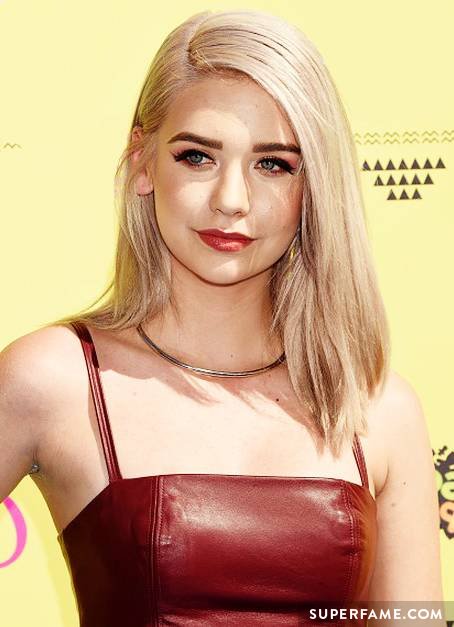 The author also had no idea who Eva Gutowski, Pewdiepie, Joey Graceffa or Lele Pons were. "Are those even real people?"
The piece was filled with lines like "Choice Viner, really?" and "Who is this?"
"Seriously though, so much skin," the author wrote. "Pop culture has seriously changed."
Tons of YouTubers Go in on E! Online
Tyler Oakley rallied against E! Online. "I fear for the brand's future."
Joey Graceffa listed his accomplishments in retaliation.
When the E! Twitter account mentioned that they gave a show to YouTuber Grace Helbig, Connor replied.
Kalel Kitten said, "See how it bites you in the a** when they become the future of the entertainment world."
Daniel Christopher, who once said that he was rejected from E! for being too tall, took aim at E!.
David told "old people" to "catch up". "You look stupid."
Mikey Murphy mocked E! by claiming nobody reads their articles (E! Online says they have 39 million unique visitors per month in the U.S.).
Fans Attack the Author
Many fans hunted down the author and barraged her with attacks. "You're disgusting!"
E! Online (Kind Of) Responds
E! Online reminded everybody that they gave Grace Helbig a television show. It was also kept on air despite very low ratings.
They replied to Tyler Oakley's tweet with a meme.
The writer defended her work as "sarcasm".
E! Online's social media manager didn't care very much, "Give us ALL the clicks!"
[total-poll id=8603]