Zoe Sugg, her boyfriend Alfie Deyes, and Pewdiepie are just some of the YouTubers that made it into Debrett's annual list of the top 500 most influential people in Britain.
They are joining the ranks of British luminaries like Prince Charles, Duchess Catherine of Cambridge, Benedict Cumberbatch and David Beckham.
For over 250 years, Debrett's – best known for their etiquette guides – has recognized the best of influential British talent.
According to them, the lists are painstakingly created by "independent specialist panels" in each category. "It is a truly inspiring group of people," they claim.
Debrett's Adds A "New Media" Category, Deems Pewds, Zoe & Alfie "Most Influential"
Debrett's recently added New Media category, and it includes ten people this year – including YouTubers Alfie Deyes, Zoella, Felix Kjellberg and Charlie McDonnell.
You can see the New Media list here.
Debrett's Praises Pewdiepie for Overtaking RihannaVEVO, Zoe's Book Sales, and Alfie's Extraordinary Influence
Pewdiepie, who apparently qualified for this list because he now lives in Brighton with Marzia, is branded "the world's pre-eminent gaming vlogger". What's one of his most notable achievements? He "overtook RhiannaVEVO as the most watched channel of all time", they say. Yes, they misspelled Rihanna.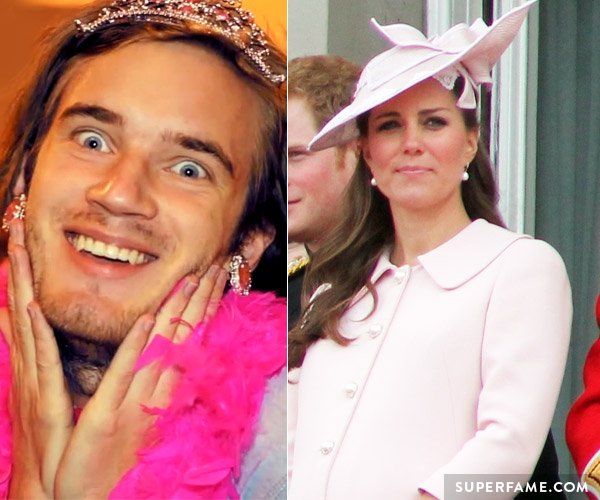 Debrett's praises Alfie for his "extraordinary online influence". They list his many achievements, which include running his gaming channel, his main channel, and this vlog channel. They also mention how he wrote The Pointless Book, released an app, and is about to unleash two brand new books this year.
Debrett's praises Zoella for being a "kind big sister to teens everywhere" and being an ambassador for mental health charity Mind. They take note of her record-breaking novel launch sales, but unlike Alfie's blurb, they make sure to remove any language that insinuates she wrote it herself.
Charlie appears to have been included because he used to be popular in 2011.
Do you think they deserve it?