Some Zoella fans were sent into a panic, after they watched a vlog uploaded by Alfie Deyes.
Eagle-eyed fans thought that they saw a "Zoe accident" during the video, which sparked some drama.
Fans begged Alfie to take the vlog down, in order to preserve Zoella's dignity.
Fans Mistake Zoella's Knee For Something Else (GIF)
Alfie Deyes posted the following vlog, titled "Caution Sour Candy".
We made a helpful GIF of the very moment fans thought they saw it! (But not really.)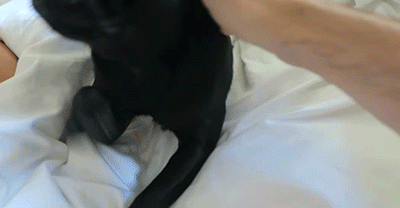 Can you spot it?
Some Fans Go Berserk Over Zoella's "Mistake", Beg Alfie to Take the Vlog Down
Some fans really panicked over the vlog, and the potential mistake.
One such fan caught the attention of Zoe. "Alfie! Take the vlog off! We can see Zoella's thing!"
Other fans immediately knew it was just a knee. "It's not Zoe's top. When the clip changes, you can see her leg. It's her knee and a shadow."
Zoella & Alfie Calm Fans Down: "It's Her Knee With a Shadow!"
Zoella laughed it off. "Haha! I would not be bra-less if Alfie had a camera out!"
She confirmed that it was just her knee and a shadow.
However, Alfie Deyes admitted that it did, in fact, look like one. "You're right! It does kinda look like it!"
It all ended well!