Alfie Deyes had no qualms about accusing Gabby of being "immature", after she took aim at "greedy" YouTubers leeching off their subscribers by joining Vessel.
Update: Gabby officially confirmed that these Vessel tweets are why she fell out with Alfie.
This is despite the fact that his girlfriend Zoella (Zoe Sugg) used to be good friends with Gabriella (Velvetgh0st).
Vessel is a new app that charges viewers $2.99 a month to see YouTube videos 3 days earlier than everyone else.
YouTubers are being offered millions to join, but many loyal subscribers aren't happy, and are calling Vessel YouTubers like Connor Franta, Caspar Lee, Tanya Burr, Marcus Butler and Shane Dawson "greedy sell-outs".
Gabby Tweets That There's No Way on Earth She'll Join Vessel, Calls It 'Disgusting'
"There's no way on earth I'm participating in Vessel," she said. "I think it's disgusting."
She previously tweeted similar comments last week. "Shows who's in it for the money…disgusting."
She's not alone – even Tyler Oakley rejected Vessel's offer. "Passed on it. It was important to me to make sure my content stays equally accessible to all."
Alfie Deyes Insinuates Gabriella is 'Immature' & Tells Her to Think before She Tweets
Despite Alfie also rejecting Vessel, he took offense at Gabby's anti-Vessel tweets – presumably because his Gleam Futures friends Tanya Burr, Caspar Lee and Marcus Butler are already signed up for it.
"I'm not going to be using the site Vessel, but there are much more mature ways to explain your views. #ThinkBeforeYouTweet," he said.
Caspar Lee then favorited Alfie's tweet.
Gabby Fires Back, Saying She Has a Right to Her Opinion
Gabby was confused as to why Alfie was playing the role of Twitter police.
"Opinions are opinions and I will continue to voice mine," Gabby tweeted in response.
She also favorited a variety of tweets critical of Alfie Deyes.
What Exactly Is Vessel & How Much Will Fans Have to Pay?
Essentially, you will need to sign up for a $2.99 monthly Vessel subscription.
You will get to see various YouTuber's videos 72 hours earlier than everybody else on the Vessel app.
Or, you can wait a few days for their videos to pop up on their YouTube channels for free.
Which YouTubers Are Signed up for Vessel?
According to TubeFilter, Vessel stars already include Tanya Burr, Connor Franta, Marcus Butler, Caspar Lee, Shane Dawson and Ingrid Nilsen – among many others.
Even entire networks like Machinima will be joining.
Rhett & Link, Brittani Louise Taylor, Jimmy Tatro, Arden Rose, Epic Meal Time, Roman Atwood, Anna Akana, Jack Vale and Wassabi Productions are also on the list.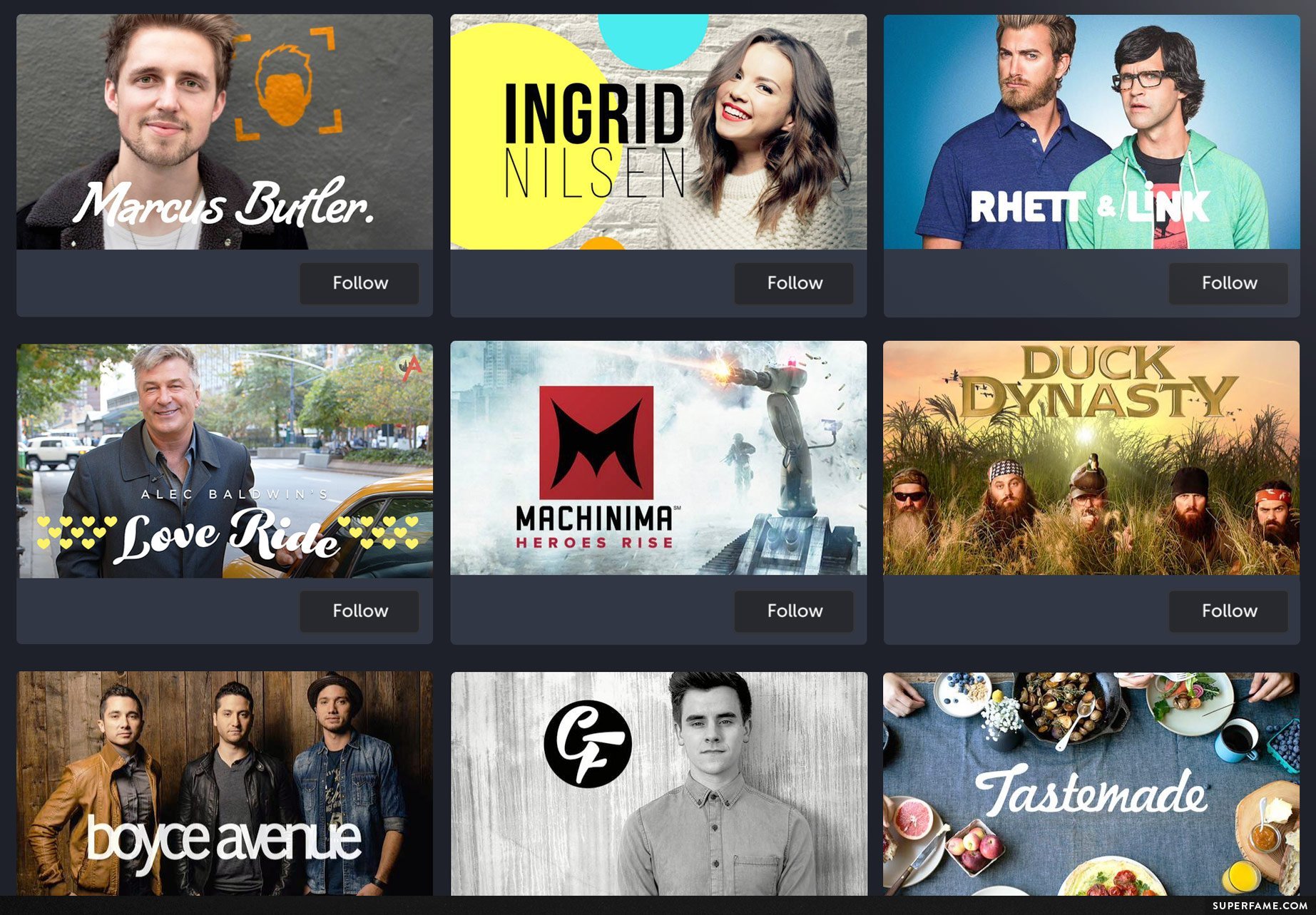 Top YouTubers Are Allegedly Being Offered 2-4 Million Dollar Guarantees to Sign up with Vessel
According to TubeFilter, YouTubers are being offered 2-4 million dollar guarantees if they place their videos on Vessel before YouTube.
Additionally, content creators that sign up are being given a much higher cut of the Vessel ad revenue, and a higher CPM compared to the YouTube average.
They will also get a cut of the revenue generated from the paid monthly Vessel subscriptions.
Basically, YouTubers will be getting a lot more money for doing no extra work, so it is understandable why many wouldn't reject free money.