"Raise your hand if you have ever been personally victimized by Regina George," Gabby said in her new "Honesty" video, referring to herself as Regina.
Gabriella's apology comes after Primark received backlash for announcing a branded homeware line with Gabby. Commenters all over the internet branded her a "bully" and a "bad role model" – and therefore, a dangerous choice for a brand collaboration.
Now, eager to shake the negative stigma attached to her reputation, Gabby has finally spoken out.
In her video, she also spilled about the situation with Alfie Deyes and girlfriend Zoella – as well as what's going on with Hobbie Stuart.
Gabriella Apologizes for Offending Fans: "I Have Grown up a Lot"
Gabby, who is known to be very controversial on Twitter due to her unfiltered personality and messy tweets – apologized to fans.
"I just want to say a massive sorry to anyone who I have ever offended. If I have said one comment that has ever offended you, or if I continue to say things that really offend you. I'm really sorry about it."
"I get a lot of tweets and stuff with screenshots… that I posted two years ago when I was 18 and I didn't know how the internet worked."
"I had a lot of strong opinions, probably more strong than I do now. I was so unhappy within myself that I was so miserable. And all of my tweets were like down and depressive. And not very nice to read."
"I am not the same person. It is kind of upsetting that people judge me nowadays for the person that I was two years ago."
"I have grown up a lot. I am still going to muck up sometimes because I am just a human."
Gabby Explains Her Reputation for Blocking Fans on Twitter, Pledges to Unblock You If You Comment
Gabby, who is known for liberally blocking fans and haters, has even earned the nickname "Velvetbl0cked" – with entire Tumblr, Twitter and Instagram accounts dedicated to her blocking habits.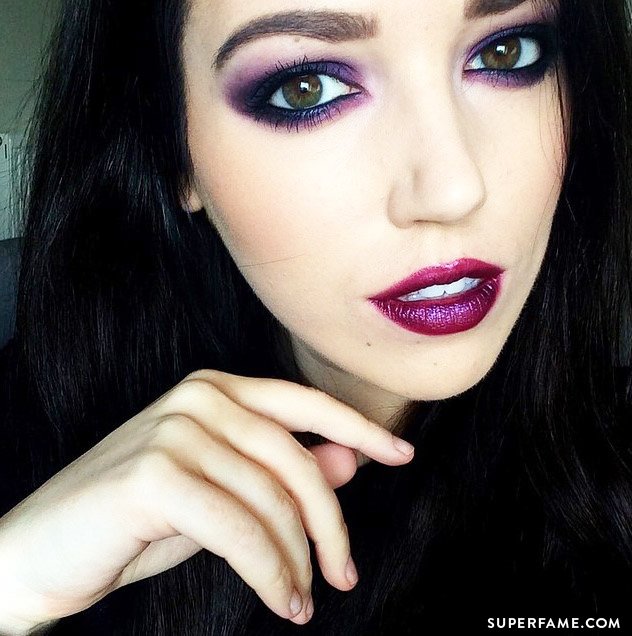 "Another thing that I wanted to touch on, was blocking people. Obviously, I am known as The Blocker. The one who blocks people. I don't do that to be mean, or to be malicious in any way."
"If you think I have unnecessarily blocked you, please can you leave your Twitter below. I will try and unblock people."
Gabby Confirms She Fell out With Alfie Deyes Over That Vessel Disagreement
You can read more about how Gabriella called people who signed up for Vessel "disgusting and money-grubbing" – which prompted Alfie to defend his friends.
"As you might have seen, we have differing views on the app that is called Vessel."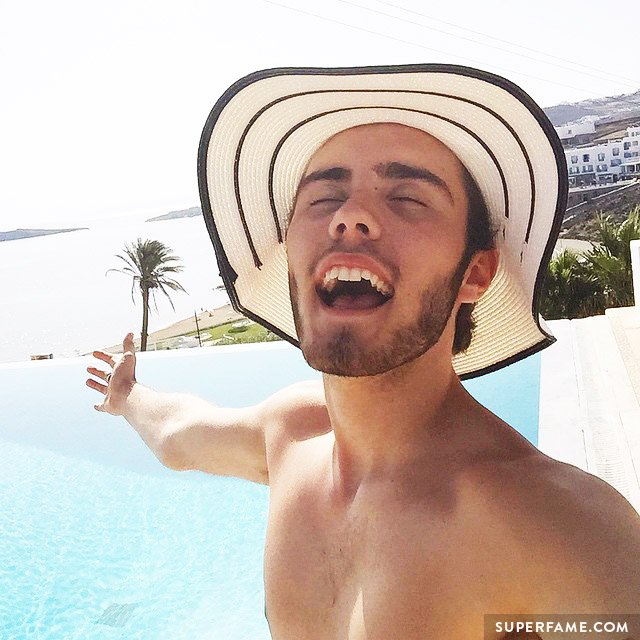 "I really don't like it, I am very against it. I don't think it is a good thing."
"Myself and Alfie had a bit of disagreement on Twitter."
"We don't hate each other…at least from my end, I don't hate him. We just had a disagreement, that's all!"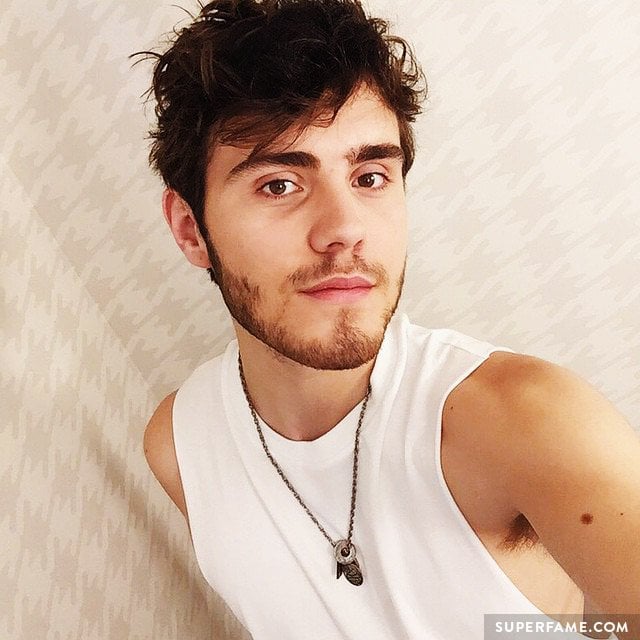 "We are not these enemies…none of us were being mean to each other."
She begged fans to stop asking her about it. "It's so irrelevant to anything in my life."
Gabby Apologizes to Zoella: "I Do Miss You"
"What happened with you and Zoe? Did you have a falling out or did you just grow apart?"
"I don't think there has been anything definitive. There has not been a massive argument or like a massive this or that. I think some people just grow apart."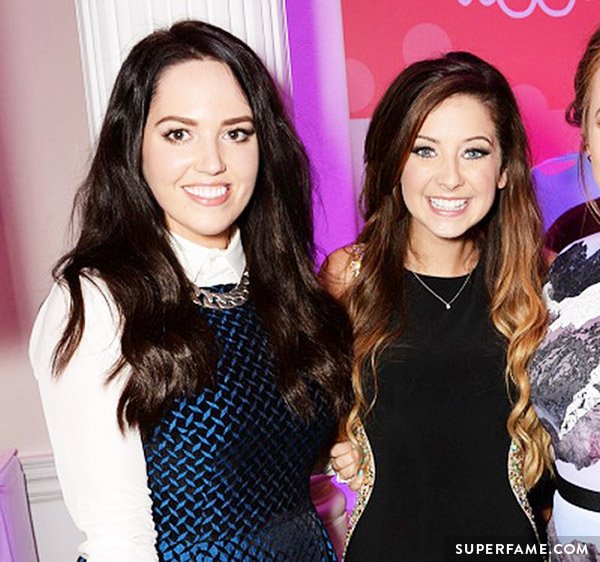 "I have tweeted things in the past that are not about Zoe and Alfie, and viewers have kind of made them about Zoe and Alfie…started to p*** me off a bit."
"To be honest, I'm kind of upset about me and Zoe's friendship. Because we were so close at one point."
"I had classed her as my absolute best friend. She was the first person that welcomed me…I didn't have friends, really, until I met Zoe…I got a best friend for once in my life."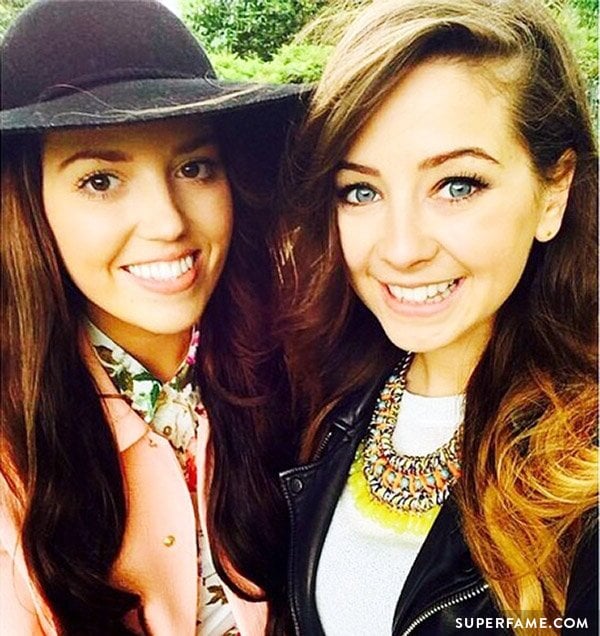 "Part of the reason why we are maybe not so close now, is probably my fault. It's not nice to know that you're the reason that a friendship has ended."
She also mentioned that she did not use Zoella for subscribers, like many fans accuse her of doing. "That affected me so much…I just want her friendship. That made me think that Zoe thought that about me."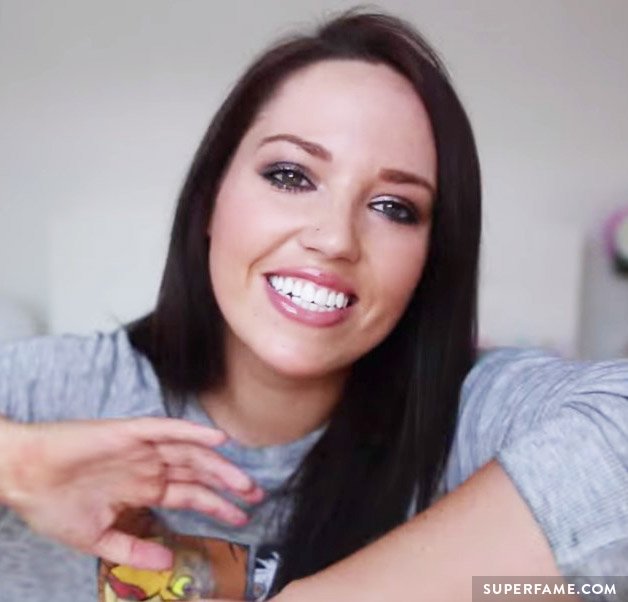 "It is just a friendship I wish I could get back. Zoe, I don't know if you are watching this, but, yes, I do miss you. And I am sorry for distancing myself and maybe not being the best friend at times."
Gabriella on Her Relationship Status With Hobbie Stuart: "I Am Completely Happy Being Single"
"I am completely happy being single. I have been with a couple of people in the past. I need to be happy in myself, before I get into a relationship."
In related news, Hobbie Stuart auditioned for X Factor UK this year, and got media attention for flirting with judges Cheryl Fernandez-Versini and Rita Ora.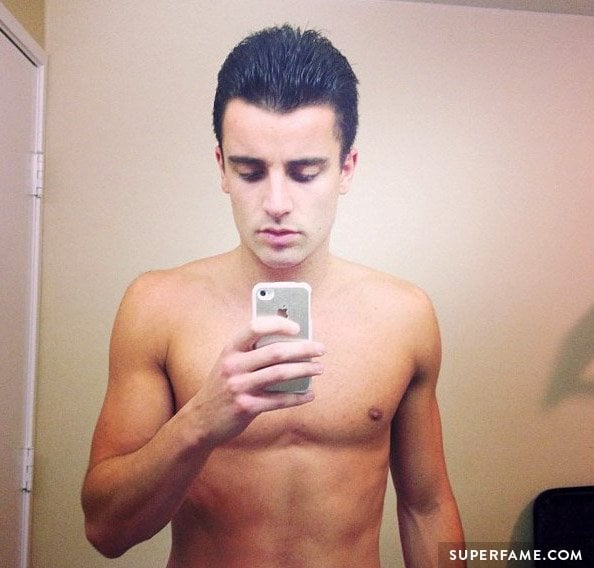 "Hey, Hobs, if you're watching. Hobbie is a very good looking guy. He's so nice as well. He is one of the best people that I know."
She revealed that she assumed he had ulterior motives when they first met. "I thought that he didn't want to meet me to be friends."
"Why does this hot guy want to talk to me?"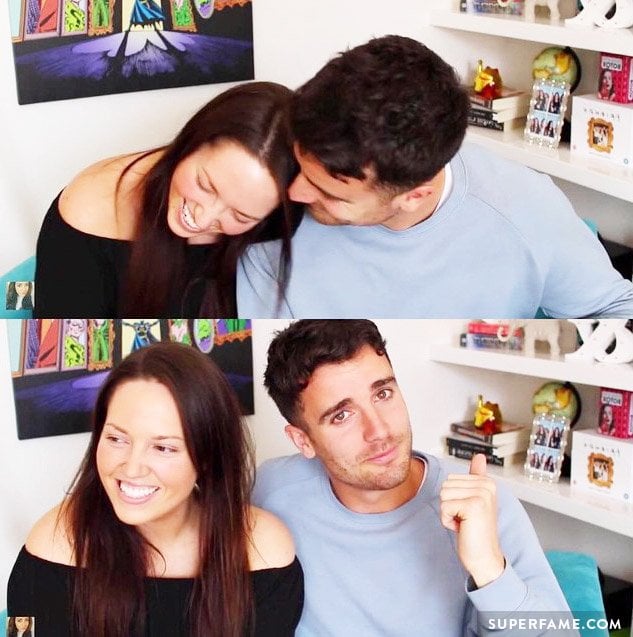 "The second time we met, I kissed him. I love him so much, and I am going to get emotional."
"No, I don't fancy Hobbie. He is a very good looking guy."
"I owe him a lot of my happiness. He's always there for me."