YouTube star Calum McSwiggan was hospitalized after he was violently beaten up outside the popular gay bar The Abbey in West Hollywood.
Update: Police are calling him a liar and a hoaxer. He was actually arrested for vandalizing cars and harmed himself while in custody.
Calum was out celebrating with his YouTube friends after VidCon, when three men jumped him outside the bar.
Calum McSwiggan & His YouTuber Friends Celebrate After VidCon at a Gay Club
Calum McSwiggan, Doug Armstrong, Melanie Murphy and Riyadh Khalaf wanted to go out and have a night of partying at The Abbey.
Before the incident, Calum tweeted, "It is daddy Doug's last night… we are taking him out for mischief and nonsense!"
Before the incident, Riyadh Khalaf was also excited for the night out, and posted the following selfie below.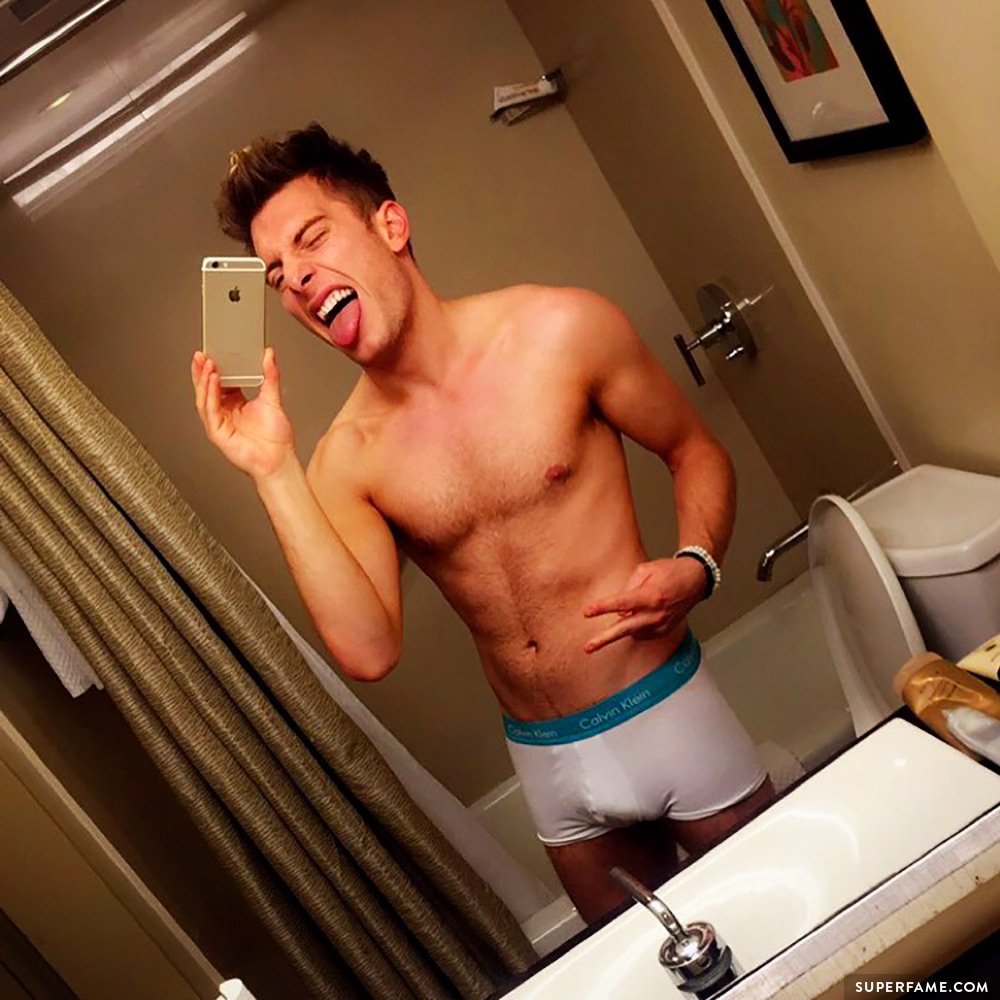 After the attack, Riyadh revealed that the violent attackers were following their posts on social media, and knew where to be at the right time.
Doug also took to Instagram before the attack.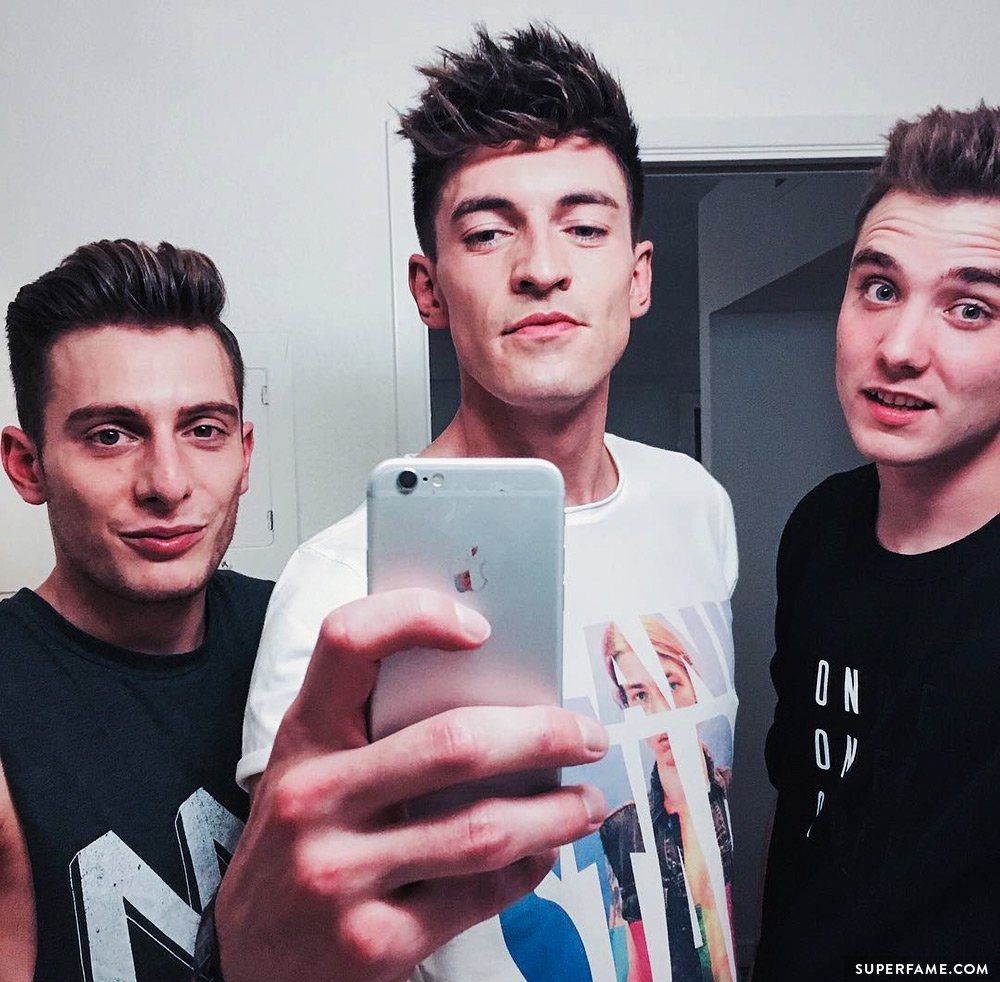 Calum Gets Violently Assaulted & Beaten Up By Three Men
Calum shocked fans in an Instagram post by revealing that he was beaten up later in the night.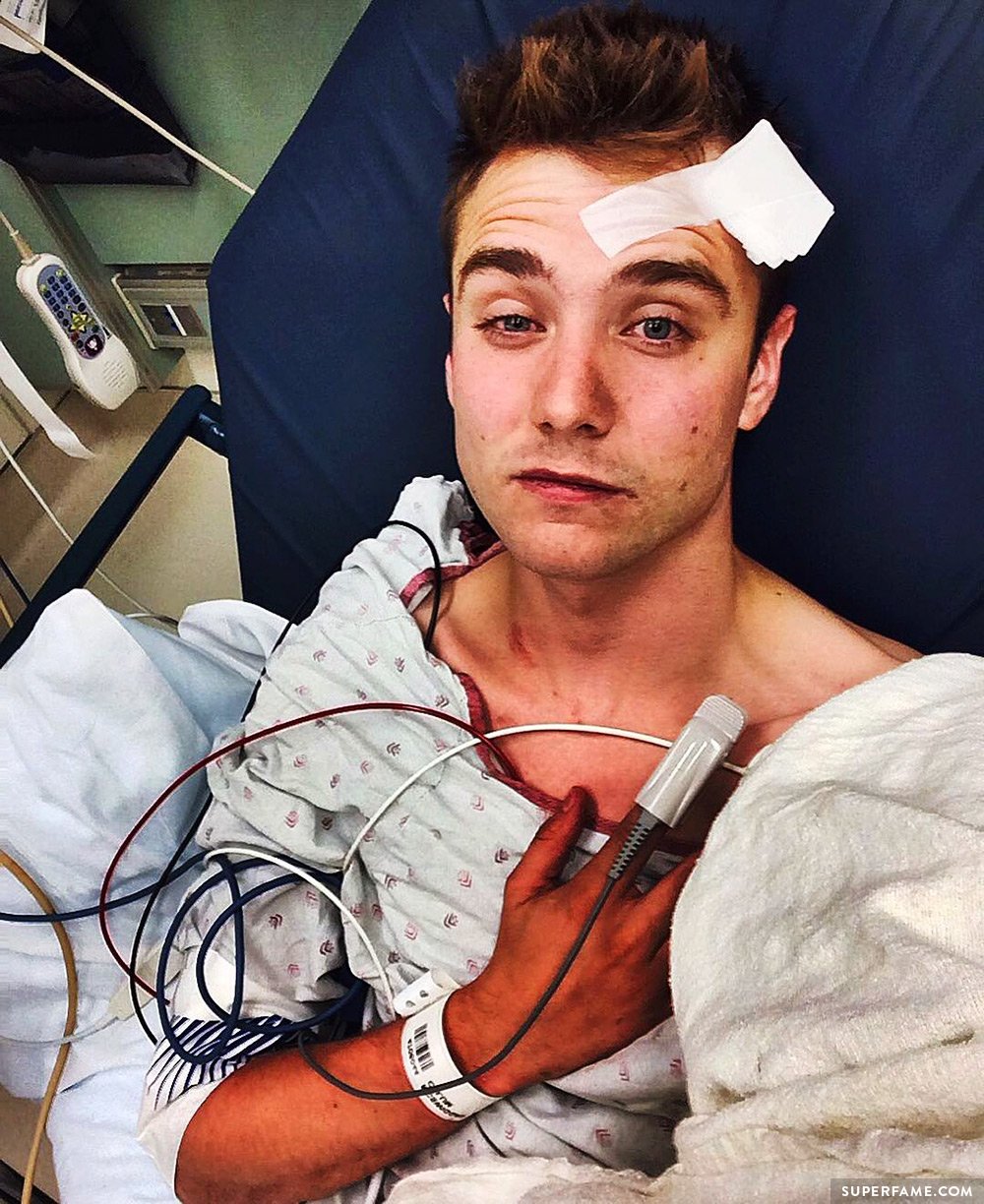 He said he had "the worst night of his entire life" following all the fun he had at VidCon. Calum said he went out with friends to party at The Abbey in WeHo, and was eventually separated him his friends near the end of the night.
At that point, he was violently assaulted by three men – which resulted in six forehead stitches and three broken teeth.
Riyadh revealed that the men all knew they were going to be at the location due to their social media posts, and even called out their real names as they continued to beat up Calum. Was it premeditated?
Calum was very upset by the police, who he said treated him like nothing. "They should have been there to protect and help me." As of writing, the identities of the attackers are not known.
Riyadh urged fans to stay safe and travel in groups.
He thanked his fans, who have been sending their love to Calum.
Calum thanked Riyadh, Doug and Melanie for being with him. "I would be lost without them." He said that he was not feeling ready to discuss the situation in detail just quite yet, but will do so in the future.
Send him your love!