Cameron Dallas spent a day with a goat and the results were so adorable.
A week after celebrating his 23rd birthday, his best friend Chris Gonzalez treated him to another big surprise.
Cameron Dallas is an animal lover, and he loved it! Once, he actually adopted a dog during a photo shoot.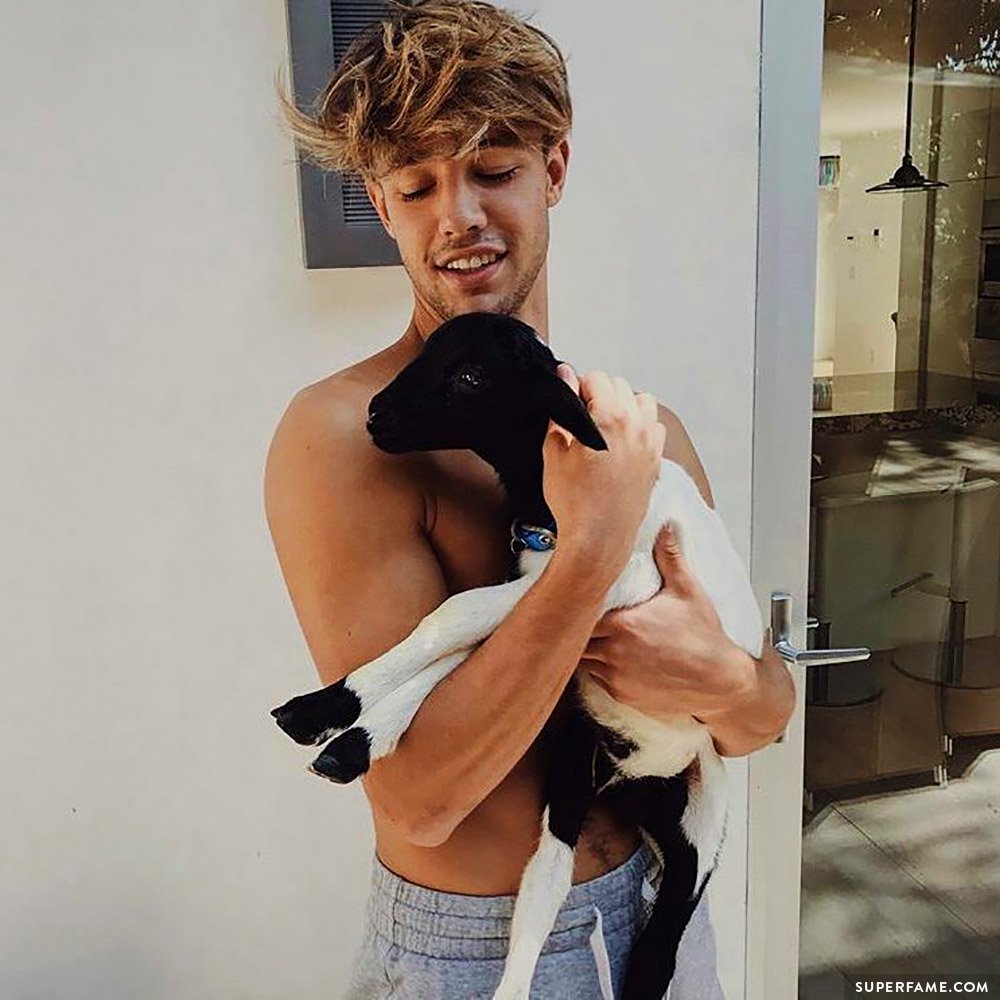 Cameron Dallas' Best Friend Chris Surprises Him with a Goat
Chris blindfolded Cameron to prepare him for a big, furry surprise. The black-and-white baby goat was set on the grass to roam free in the house.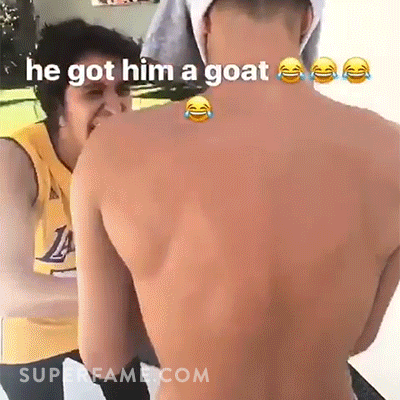 "Come here!" Cameron called to Carl the goat. Carl let out a "baah" in a return. "My boy Carl. So, Chris really got me a goat," Cameron said while running a hand through his hair.
"What's up, little dude?" Cameron asked. "Are you trying to get out? Come here, come on." Carl trailed behind him as he led him towards the outdoors.
"Come on! Let's go!" Cam called out to Carl again. Like a dog, Carl came running towards Cameron. Unfortunately, Carl almost slammed into the sliding glass doors. "No! Wrong way," he called out. Thankfully, Carl swerved and avoided a head-to-glass collision. "Good boy."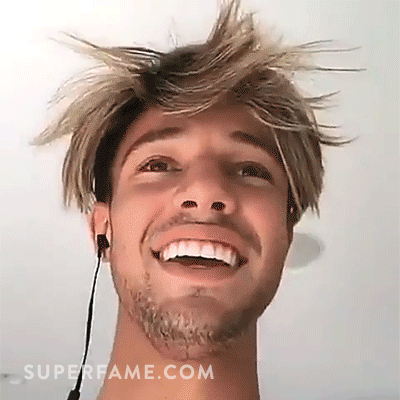 "We've got weird little animals running around our backyard," Darrick said. "There's one right now. I can see it. Can you see this, guys? I'm actually seeing a goat. I must have brain damage. What is that? You guys are seeing this too, right? There's a legit goat."
We can't handle this!