Cameron Dallas was accused of being racist after a video of him rapping the lyrics to a Future song spread throughout social media.
Although it is unclear who initially posted the video, or how old the video is – Cameron can be seen rapping a line that includes the n-word.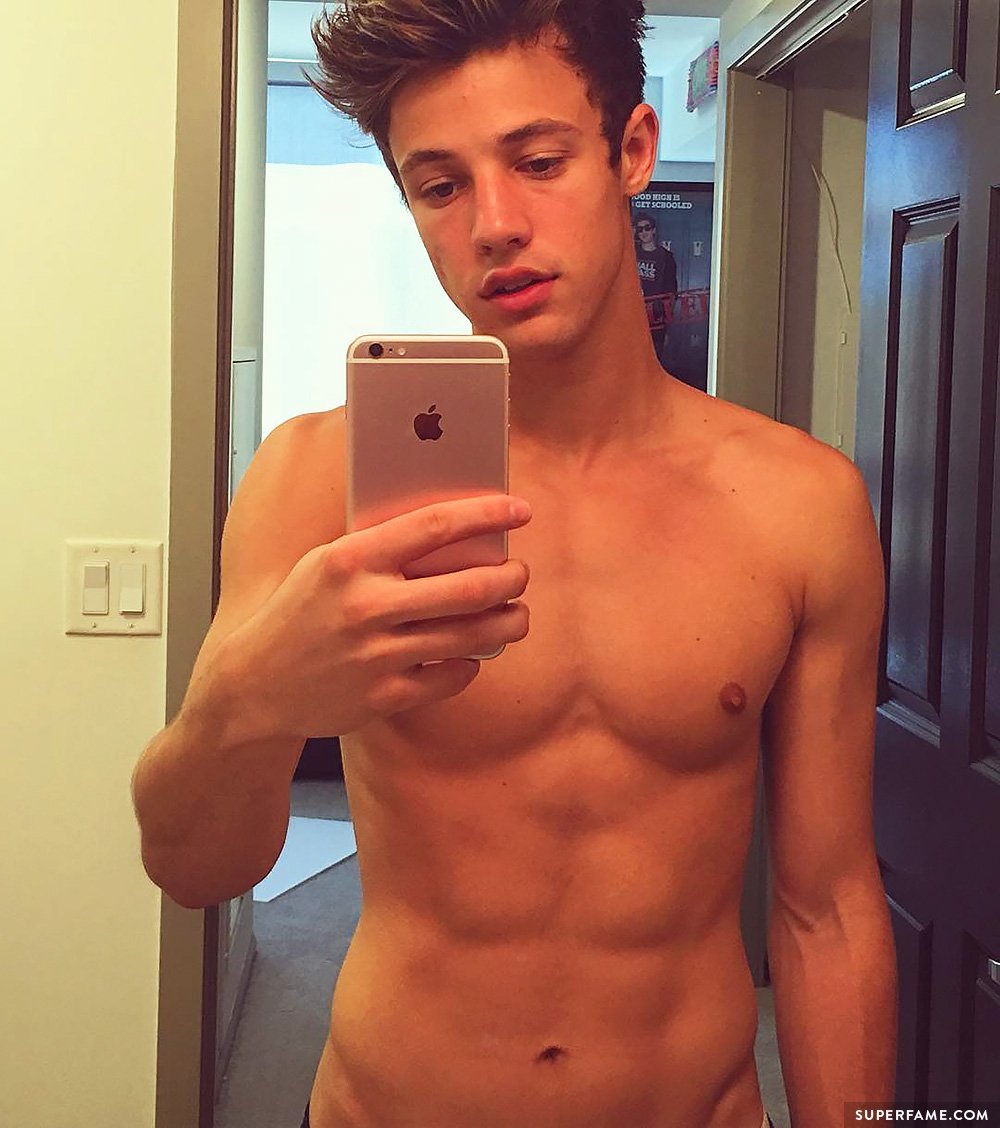 A Video of Cameron Dallas Rapping the N-Word Resurfaces
A video of Cameron Dallas rapping the lyrics to "Future – S*** (Remix) Feat. Drake and Juicy J" made the rounds on social media last month. It is unclear who first posted the video, or how old the video is.
However, this particular remix was first released on December 17, 2013 – so it could have been recorded any time in the last two years.
In the video, Cameron can be seen rapping along to Drake's verse – which includes the n-word. "He still the hot s***. F***** up, lucky I don't feed into the gossip. N***** act like they don't know, but they should know!" he raps.
However, many fans weren't particularly surprised, since Cameron previously used the n-word in some videos and Twitter – although he does not anymore.
This is also not the first time Cameron has been accused of being racist. He famously tweeted about how his Asian neighbors might possibly eat his dog – which he never deleted.
Fans React
Fans were split. Some fans claimed that slurs in lyrics were "okay" to say – something Trisha Paytas once argued.
Others weren't happy with him. "He is NOT black. He can't say the n-word even if it is a lyric! When will you all learn?"
Others were not surprised at all. "No one is shocked."