Hayes Grier still appears to be fuming after he was unceremoniously kicked off the The Wave Latin America tour, sponsored by DigiTour.
Hayes' brother Nash is still the headliner of the tour. Alec Bailey, Tez, DJ Rupp and Rudy Mancuso are also going to be visiting Santiago, Sao Paulo, Rio De Janeiro, Buenos Aires, Lima, Mexico City and Monterrey in May.
If you're interested, tickets are still on sale on the Digi website.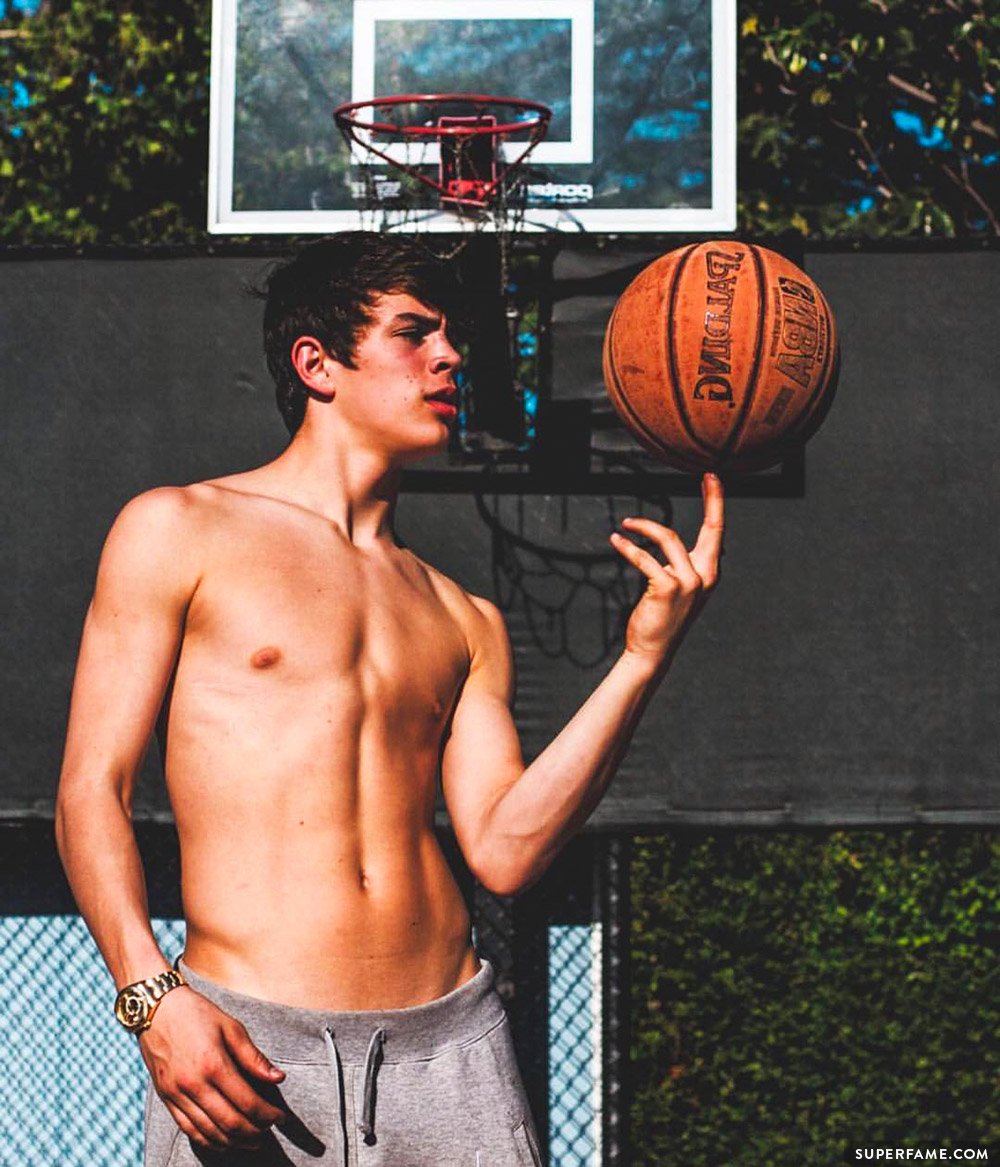 Hayes Grier Rants at DigiTour, Reveals He's Not Allowed to Go
Hayes Grier went on Twitter to rant about DigiTour. He told fans that they apparently "ruined" his South American experience by not allowing him to go there at all!
Hayes attacked the DigiTour organizers, by calling them "lame" and "old".
He claimed that they told him everything was smooth-sailing. However, at the last possible moment, they changed their minds. "I was told LAST week that I was good for all the cities. Now they pull this?" he ranted.
Hayes said that he was being civil online only because his brother Nash is still on the the tour. "You are LUCKY my blood is on the tour."
He begged Digi to give him a reason. They ignored him.
He threatened to go on his own tour. With his dog Zan!
"I can't believe this!" he said.
He mocked Digi, and tweeted at their account several times. "You are trying to act all innocent."
Hayes Grier Laughs at Fan Who Suggests Magcon Instead
Hayes, who has trashed the New Magcon multiple times, thought it was hilarious when someone suggested joining them. "HELLLL NO!" he tweeted.
Nash Grier Reveals Hayes Wasn't Allowed to Travel Because of His Visa
Nash Grier finally revealed the real reason why Hayes was blocked from travelling. He simply didn't get his travel visa on time.
Nash held out some hope. "He has got to come."
However, Hayes wasn't feeling his bro's civil attitude. "WHOA, big guy. Do not start choosing sides. You KNOW Digi is lame as hell. Do NOT give me that visa b*******."
As of writing, Hayes is still not going to be on the tour.