An emotional Mark Thomas recently deactivated his Instagram account and was seen bawling his eyes out live on YouNow in a very sad stream.
While his eyes teared up, he talked about how haters have been getting to him recently. "Everyone is saying I am only in it for the money, and not my supporters."
Recently at Playlist Live in Washington, a cruel hater even decided to embarrass him right to his face, then accused him of "not caring about fans".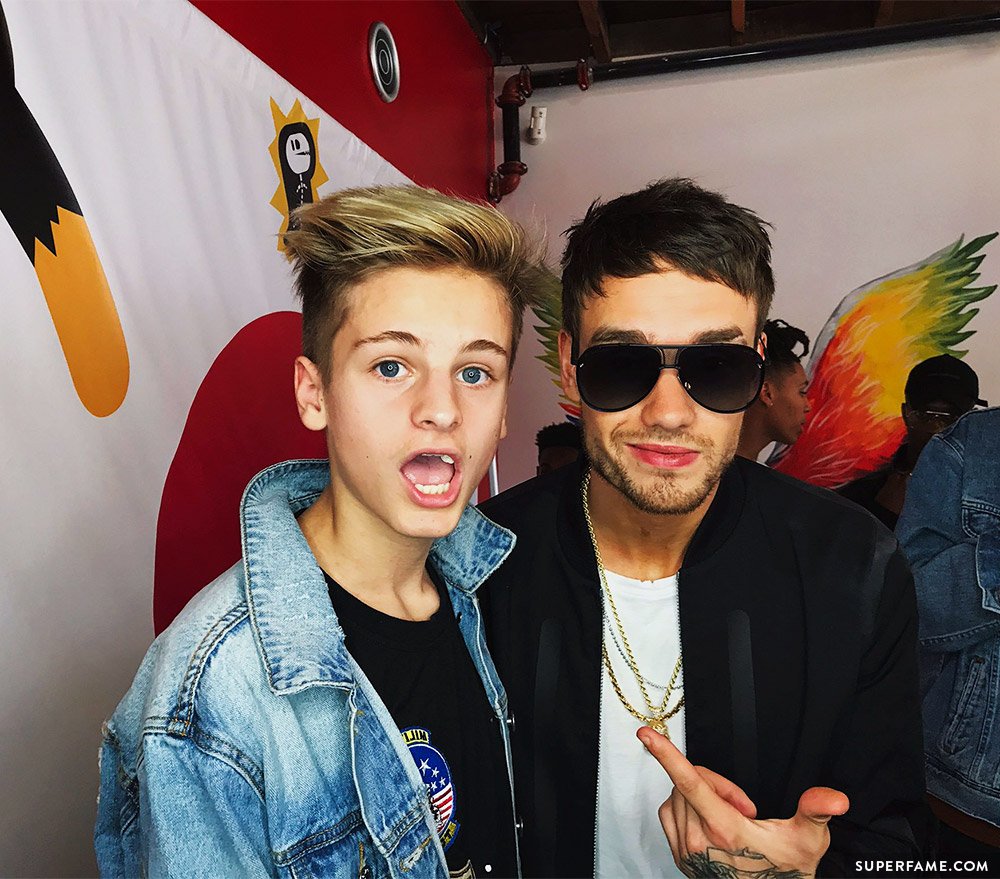 This isn't the first time a hater has attacked a star. Jacob Sartorius was smacked by an awful girl who ran away giggling.
Girl Waits Hours in Line Just to Shade Duhitzmark
A Mark Thomas hater named "Celia" devised a nefarious plan to line up for Mark's meet-and-greet.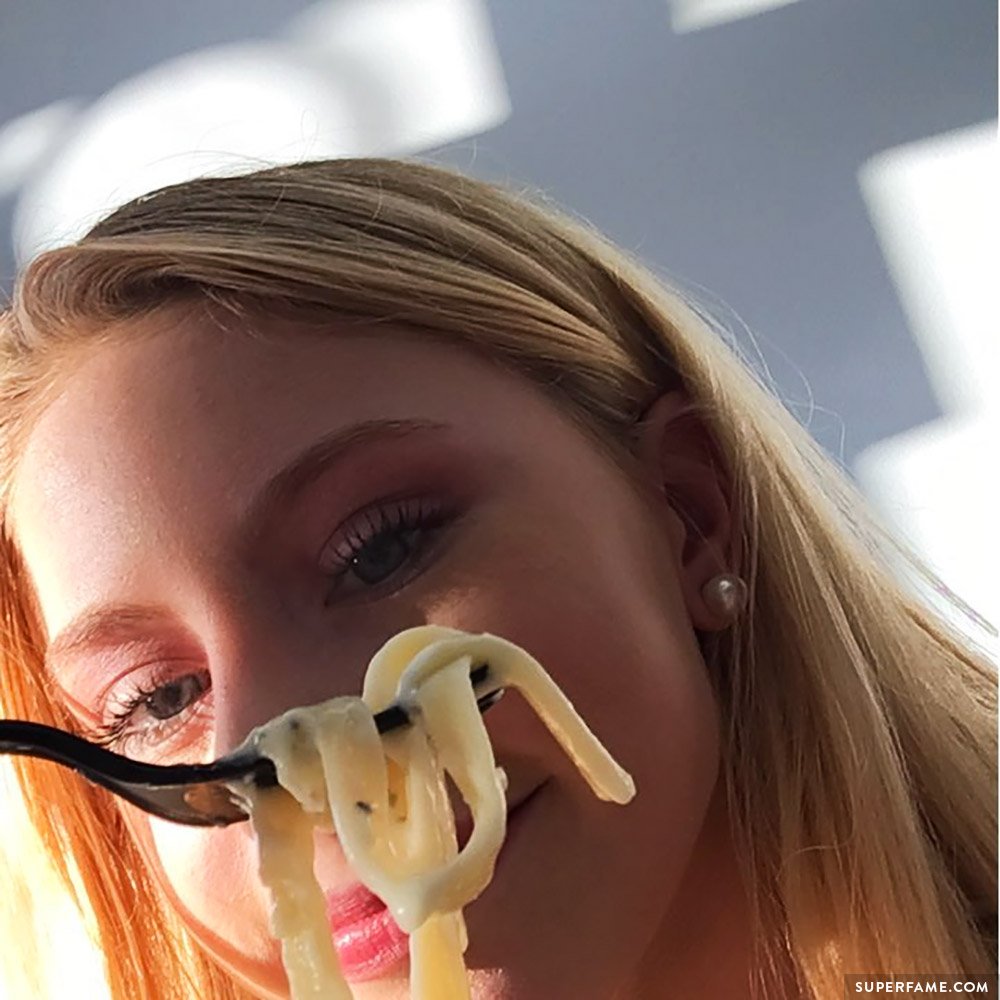 After allegedly waiting around "one to two hours" in line, she finally got the chance to see him face-to-face.
Mark looked thrilled to meet her, but his happiness quickly turned into sadness when she decided to blank him and run off laughing. Here's a short clip of the incident below.
Mark Reveals How He Felt When the Hater Did That
Mark found her real Instagram account, and he was very upset. He said that he was in the process of hugging her and was about to ask her, "You look familiar, have we met before?"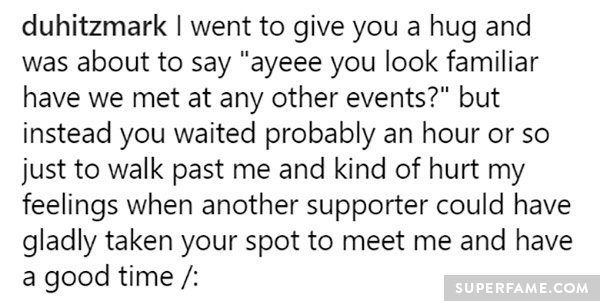 "It hurt my feelings," he admitted. Mark said that another fan could have taken her place instead, and she took their spot.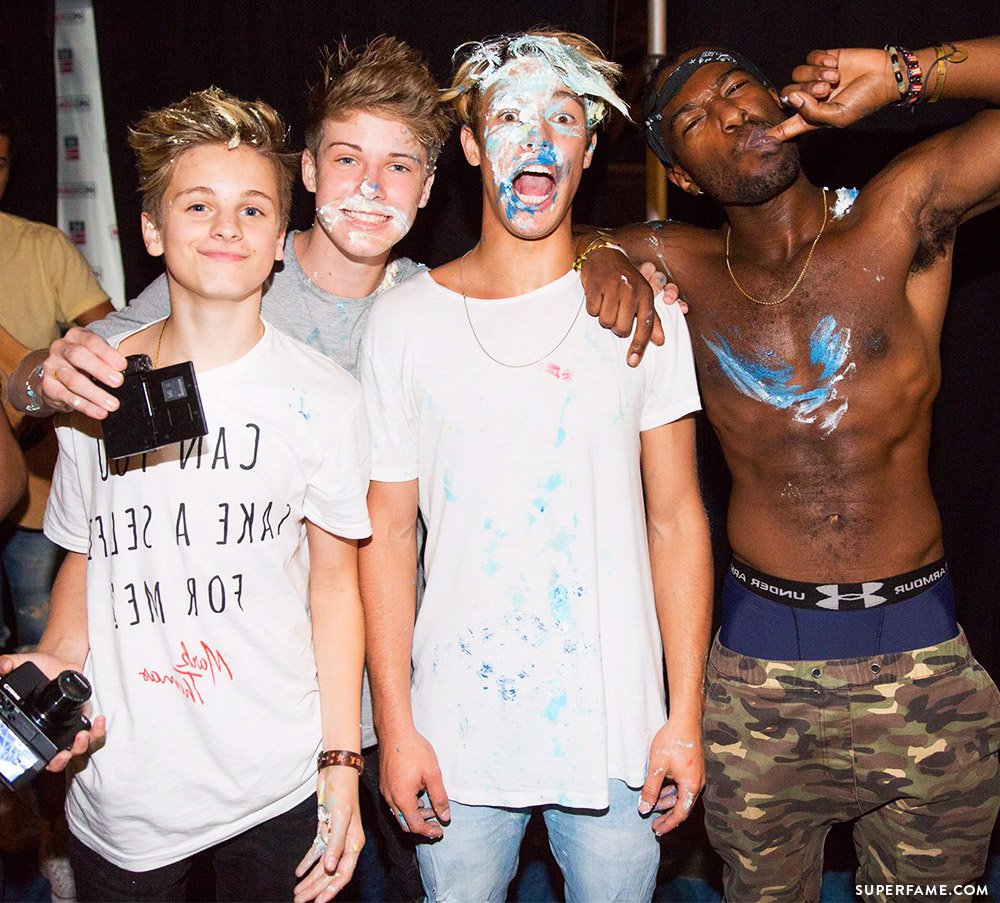 Celia Slams Mark Thomas for Being 'Selfish & Rude'
The girl finally explained her reasoning for being mean like that. "He does not care about anyone but himself… He is just rude to fans."

She mocked Mark's fans for their insulting skills.

Finally, she decided to apologize to Mark after denying she was looking for attention and fame.

She slammed fans for being hypocritical. "I apologized, so chill."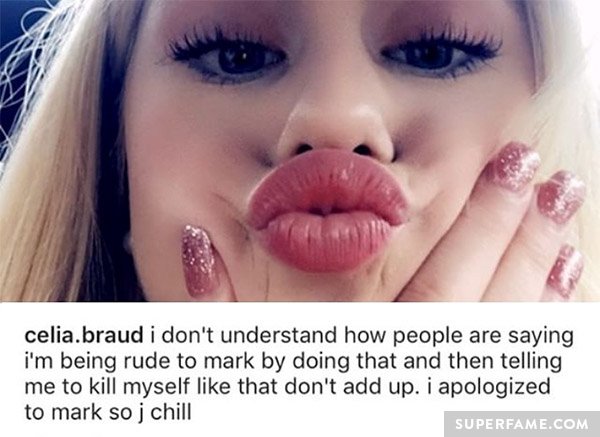 Do you think this was too far?