Hannah Hart recently revealed that her girlfriend was Ingrid Nilsen in DIVA Magazine – and the internet blew up.
The pair recently rocked the 2015 Streamy Awards red carpet, where they spoke out about their relationship reveal, and gushed about each other.
Ingrid Nilsen Reacts to the Fan Reaction: "We Weren't Expecting It at All!"
After ET read some of Hannah's quotes from DIVA Magazine back to her, Ingrid beamed. "Hannah is amazing! She is amazing. She is wonderful. We are very happy."
Ingrid revealed that they were pleasantly surprised by the overwhelmingly positive fan reaction.
"We were not expecting it at all." Ingrid told ET.
She said that they both thought it was going to be a minor event, not the massive outpouring of affection and love that it actually turned into. "People love love, and so do we. It's a beautiful thing."
Hannah Hart Talks About Her Favorite Date Night Meals
Hannah Hart spoke to PerezHilton.com, and was asked by the interviewer, "I would love to know, your go-to date night meal. What do you cook?"
Hannah was a fan of home-cooked meals. "Go-to date night meal, at home. A home-cooked meal."
"I'm really into like, chicken milanese right now. When you have like, schnitzel-style chicken. Like when you beat it down and you bread it. And then you eat it! And then… nobody has any sex because you're full of carbs and meat."
Then she changed her answer. "So! At home-meal… would be soup."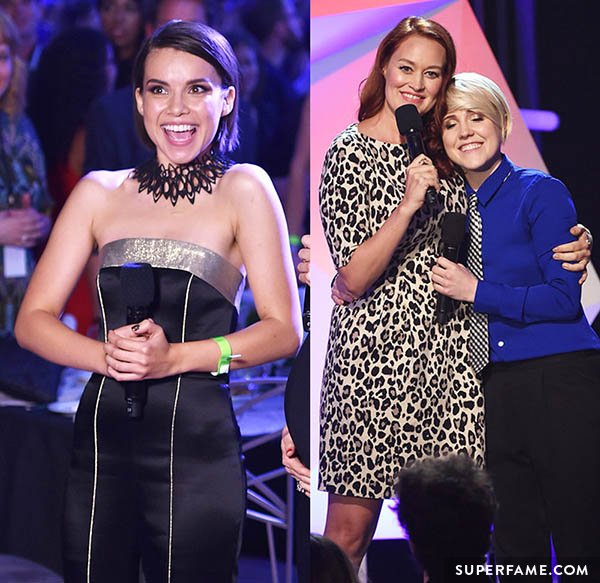 The interviewer also asked Ingrid, "I want to know the best thing Hannah has ever cooked you."
Ingrid replied, "Well, you know, Hannah is a great cook. I will say… I keep wanting to call them scones. But they were actually supposed to be lemon cakes, in our Gays of Thrones video. Those actually turned out pretty good!"
Grace Helbig Praises Hannah & Ingrid: "It's Really Exciting!"
Streamys host Grace Helbig was also asked about Hangrid on the red carpet.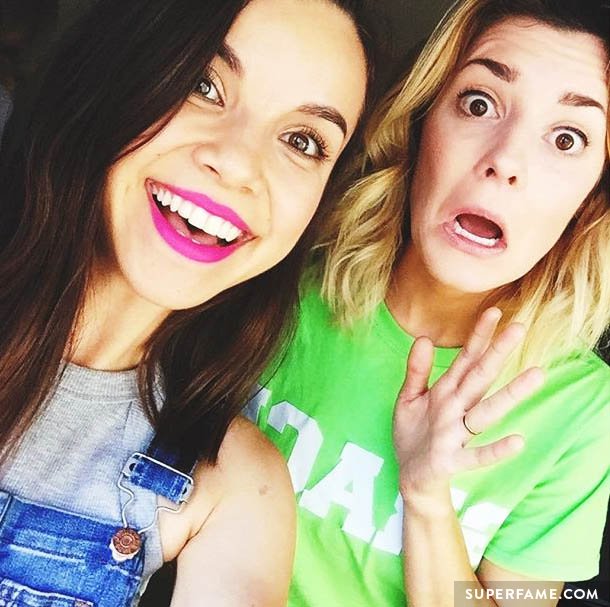 "It is nice to see when your friends are really happy. When they feel happy, because they found great feelings in someone else who's a great person!"
"It's really exciting!"