Sorry, teens! But Hayes Grier's 16th birthday party has been limited to guests aged 18+.
As you probably know, Hayes will be turning 16 on June 8 – and will be getting a flashy birthday bash at an undisclosed location to match.
Hayes, who mostly hangs out with adults nowadays, probably won't mind much.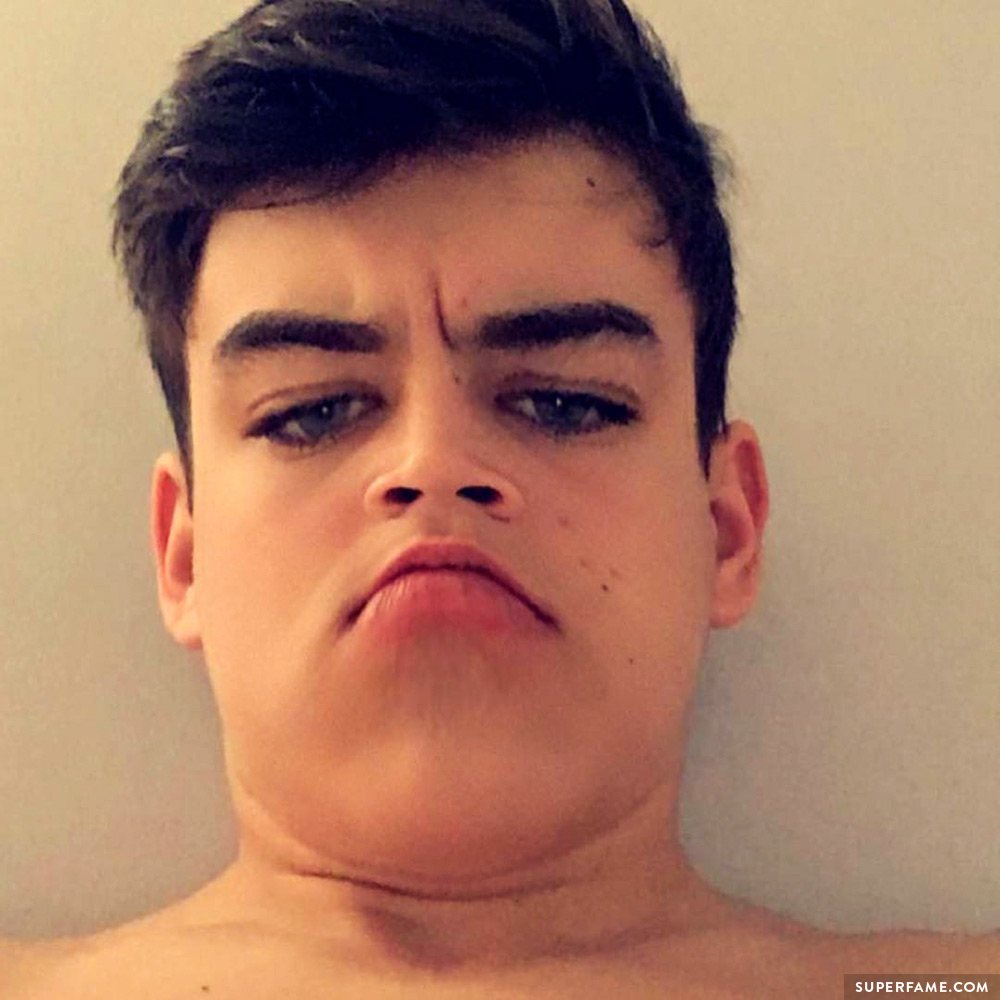 Hayes Grier's Birthday Party Invitation Is Released
For some reason, Skate Maloley tweeted out the invitation details for Hayes Grier's birthday party on Twitter!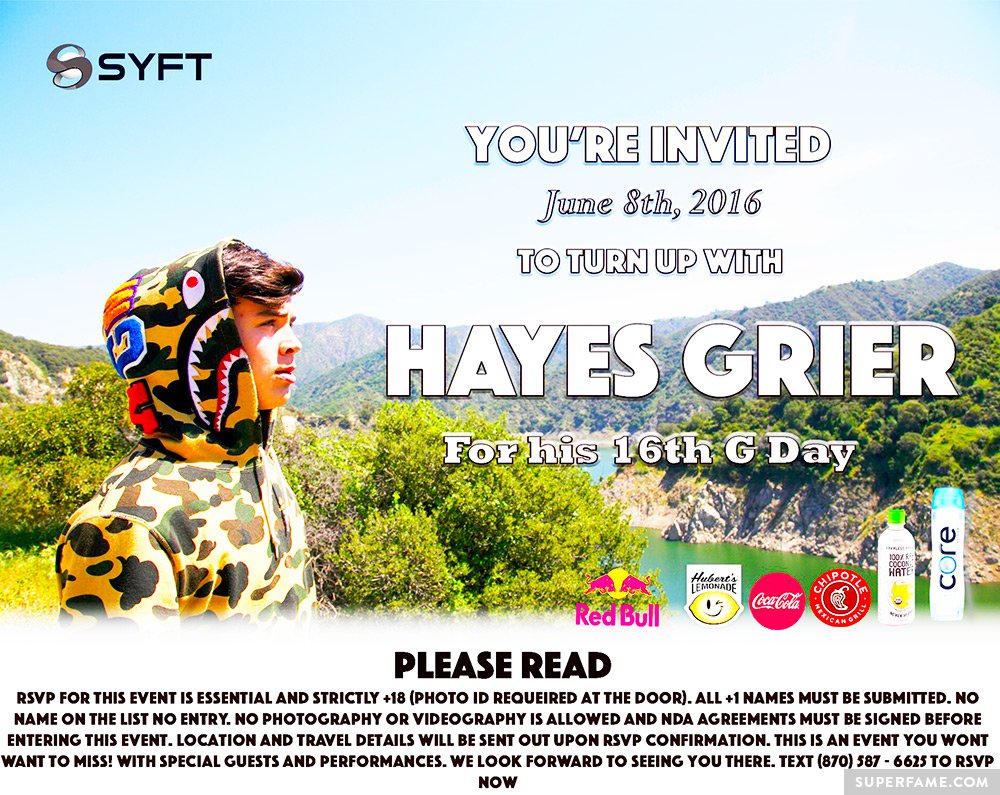 It is unclear if he actually meant it as an invitation, or if he was simply showing off.
Hayes Grier's Birthday Will Be Adults Only!
Despite the fact that Hayes is just 16, his birthday party will feature no teens. In fact, the flyer states that only guests aged 18+ will be allowed to enter the venue. A photo ID will be necessary.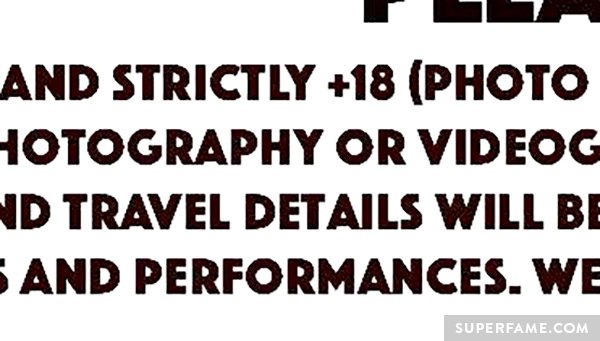 You Will Need to Sign Nondisclosure Agreements! No Photos!
Like a fancy Hollywood bash, the text says that NDA agreements have to be signed before entrance into this event.
Additionally, photos and videos are not allowed!
It is unclear if "fans" are allowed to go, but Skate did tweet out the flyer, which also includes the RSVP number.
Happy birthday, Hayes!