Have you ever wondered how to hook up with a Viner or YouTuber? Turns out, it's not that hard.
Related Update: A super shocking x-rated video of Carter and Maggie went viral.
A report by the Tampa Bay Times has exposed how Carter Reynolds finds fangirls to hook up with.
It All Began When Carter Went to Tampa for Spring Break
The report shows that Carter planned to celebrate spring break in Tampa, Florida during the month of April. "At the moment, I do not have a bae. I am not looking for a relationship. I'm single," he said to an interviewer just days before he left.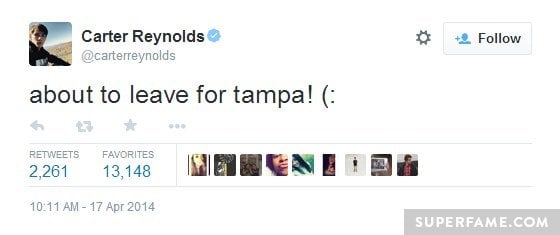 He was also looking to host some meet and greets with fans there.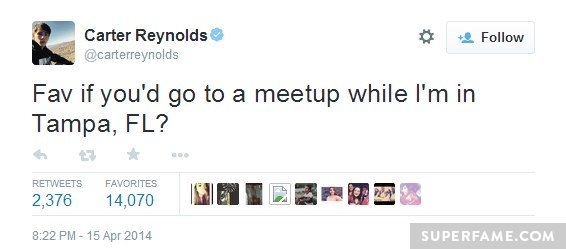 When he couldn't find a venue, his older half-brother, 43-year-old P.E. teacher Adam Reynolds, came to the rescue by helping him organize two meetups at two different venues.
One of these venues was the school he taught at.
Carter Hosts a Girls-Only Pizza Party at a School
His P.E. teacher brother decided it would be "fun" to introduce 10-15 girls to Carter at a small pizza party at the school.
The girls had to write down their Facebook and Twitter accounts so that Carter could give them follows.
This supposedly intimate 10 to 15 student pizza party went crazy when fangirls found out that Carter was at the venue.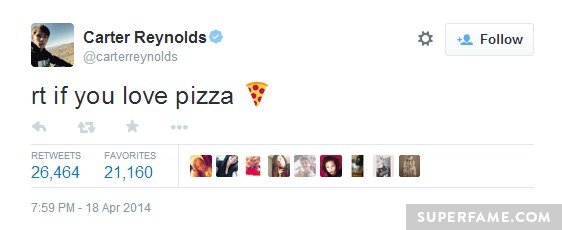 Hundreds of desperate girls tried barging into the school to meet Carter.
Carter Picks a Girl from the Pizza Party to Bring Back Home
Carter hung out with the girls for a while, and asked one girl, "Which one are you?" He was, of course, referring to the list of Twitter usernames. Romantic!
Carter then picked a girl from the pizza party to bring back to the residence he was staying at – which happened to his 43-year-old half-brother's home.
The girl eventually confirmed to her parents that she had sexual relations with Carter Reynolds at the house.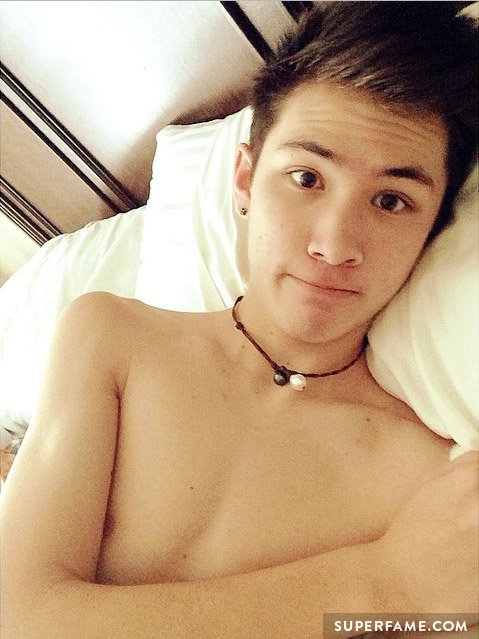 Carter's Brother Gets In Trouble
Carter's brother, the teacher who allowed his home to be used by Carter as a sex pad – said he was "horrified" to learn that Carter hooked up with a student in his house.
Adam Reynolds is currently suspended from teaching, and is set to have a termination hearing early next year due to "bad judgement" and insubordination resulting from the pizza party incident.
How Can You Get Carter's Attention?
Before he went to Tampa, Carter had an interview where he explained exactly how you can get his attention on Twitter.
"The things that get my attention the most are long paragraphs about how much I affect them," he recommends. "And how much you guys love me."
There you have it. Want Carter to follow, DM or tweet you? Write essays about how much you love him.