Hannah Hart took to Tumblr to defend her girlfriend Ingrid Nilsen against some criticism from fans.
Fans were accusing Ingrid Nilsen of "acting" like Hannah Hart and "changing" her personality depending on who she dates.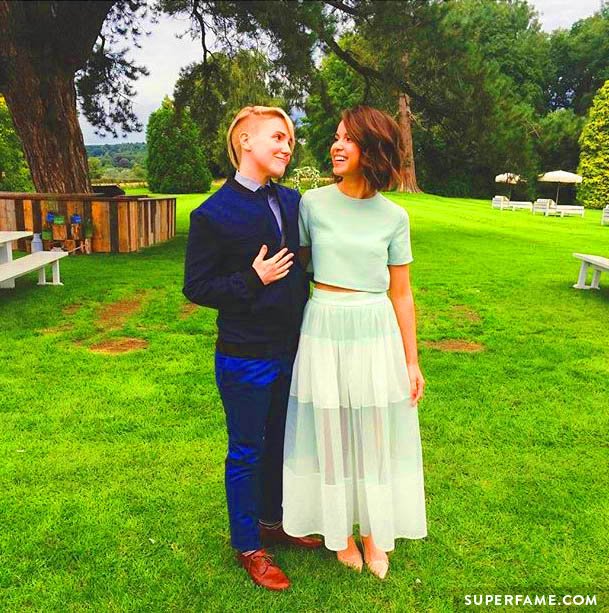 Ingrid Posts a Video About Grilled Cheese – Fans Accuse Her Of "Acting" Like Hannah
Ingrid posted the following video about grilled cheese.
"Today, we're going to be getting cheesy. I'm so disappointed that there's still no cheese emoji. Can somebody get on that please?"
"Today, we're going to be making grilled cheese sandwiches. Not just any… SUPER SEXY grilled cheese sandwiches."
A majority of the most popular, top-voted comments on the video criticized her for "channeling Hannah Hart".
One top comment had almost 1,000 likes. "Is it just me, or does it seem like the minute she starts dating someone new, she starts acting like them?"
"You are not Hannah," another top comment said, lovingly. "Love ya, but it's true."
"Just be you, Ingrid," one fan said.
Some fans defended Ingrid. "You all make me SO disappointed… She's not turning into someone else!"
Another fan admitted that Ingrid was Hannah-like, but only subconsciously. "She is not purposefully acting like her… She's just become influenced by her subconsciously. Why can't people just be happy for her?"
Hannah Hart Defends Ingrid Nilsen: "Haters Gonna Hate!"
Hannah Hart took to Tumblr to respond to a fan's post.
Some fans were claiming that Ingrid "only started cooking" because of Hannah.
Hannah praised Ingrid. "She is a way better cook."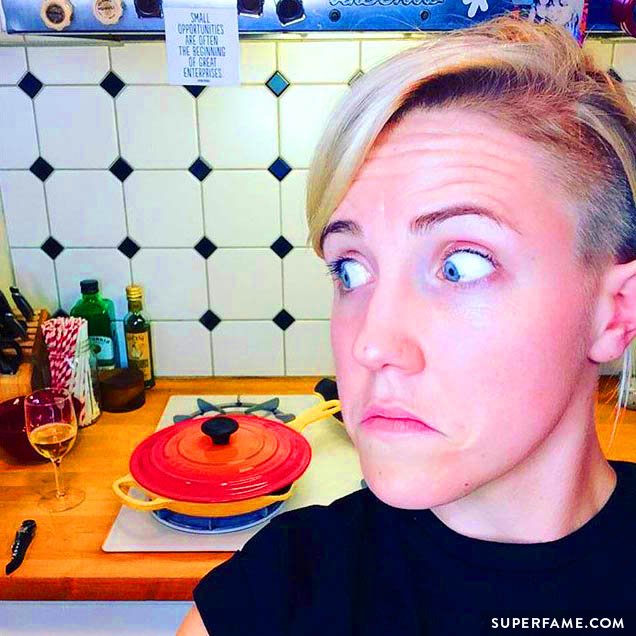 "Haters are gonna hate. Lovers are gonna love… people have many facets."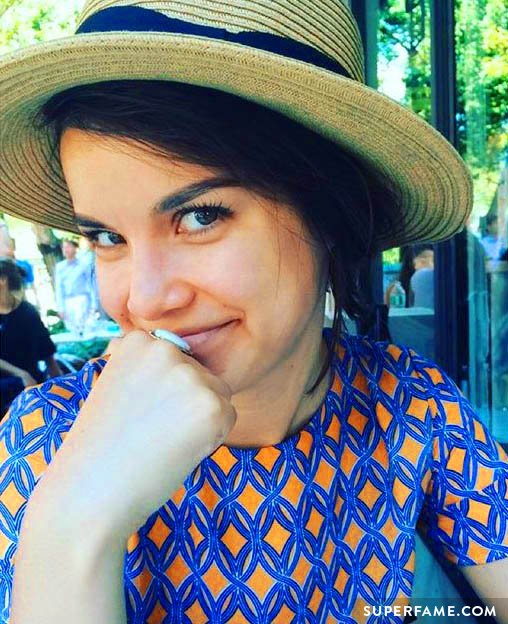 Hannah said that she would never start changing her own content just because of who she was dating.
"Imagine how boring the world would be if we were only one-liners instead of paragraphs?"