James Charles proceeded to rant on Twitter following the release of his new video about Rihanna's critically acclaimed and immeasurably popular Fenty Beauty line of makeup products.
The reaction to the video was the straw that broke the camel's back.
James once melted down back in April after all the memes and jokes featuring him became too much to handle. During that meltdown, James said he did not like being "the internet's laughingstock" and often went to bed sad and upset.
Over the weekend, James angered the entire Stranger Things and It fanbases after he said the new It movie was awful. That dramatic episode did not seem to bother him very much, however.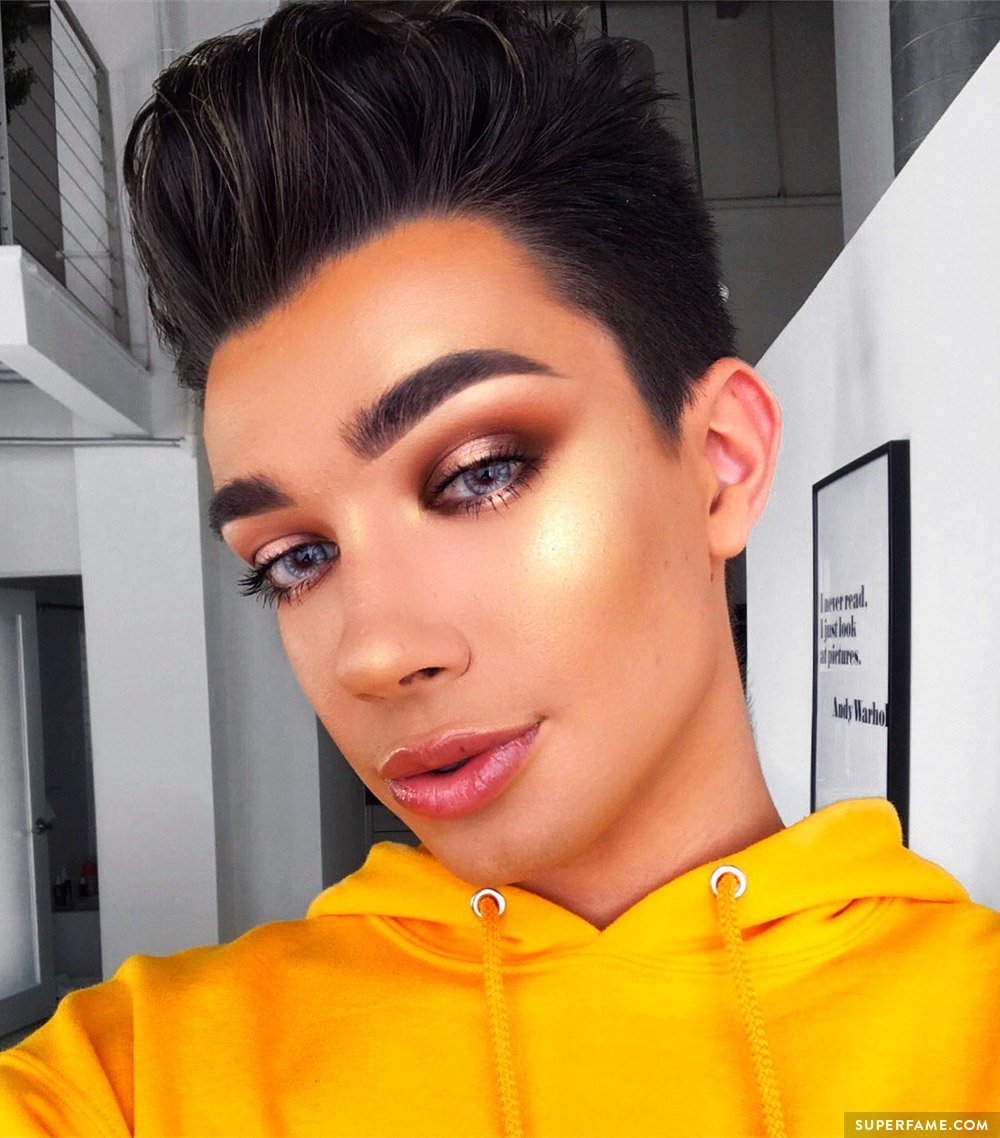 James Charles' Fenty Beauty Review Video Stirs Up Lots of Hate
James just posted his review of Rihanna's new Fenty Beauty line of products. We're not entirely sure why, but people started leaving tons of hate on the video.
You can take a look yourself to see if there's anything objectionable in it.
One of the common criticisms was his choice of foundation shade. Some said he talked too fast. "I don't know why, but I just hate him," a top-liked commenter typed out.
Some accused him of "finding the darkest girl in Sephora just to put her in the video". Others mentioned "blackface". Some Rihanna fans didn't like that it was not 100% glowing. There was a practically panoramic collection of both constructive criticism and hate.
James Pins a Comment on the YouTube Video to Explain Things
James went to pin this comment on the video, to hopefully reduce the amount of criticism he was going to get.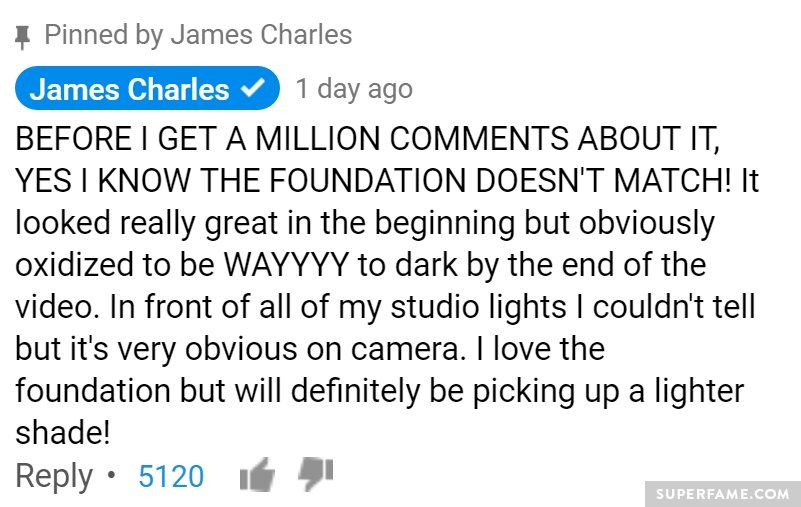 He said the shade mismatch was due to oxidation.
James Goes on a Twitter Rant & Threatens to Quit Social Media
After he posted the video, James ranted on Twitter. "You all are so f****** annoying. I am DONE!'
He said he was unhappy every single day, and would prefer to go back to school (and be broke).
He slammed his haters as "sad" and "mean".
When people told him to suck it up, he sarcastically replied.
He replied to someone accusing him of insulting his fans.
On his stream, James said that he was considering quitting social media and the internet for a bit.
He once again highlighted how unhappy he was. "No f****** amount of money," he wrote. "Can buy happiness."
Would you miss James if he was gone?