Joey Graceffa and Daniel Christopher defended their latest drag parody after some fans were offended.
In the video, the duo jokingly taught fans how to make a "healthy" smoothie – the joke being that the ingredients used were all "unhealthy".
Why did some fans get offended? Some fans thought their "unhealthy" diets were being made fun of. Some others were offended by the anti-dairy activism.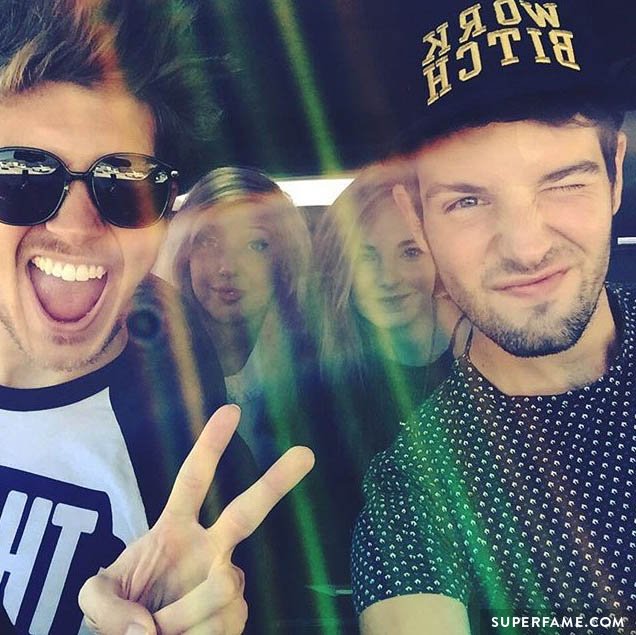 Joey Graceffa, who once vowed that he would never give up chicken, has been slowly transitioning into a vegan activist like his friends Kalel and Freelee the Banana Girl.
Joey & Daniel Post a Parody, Laced With Anti-Dairy Facts From PETA
"Today we're going to bring to you a really healthy green, morning smoothie."
"The first ingredient, which is the most important, is to start out with a liquid base. Because that's what's going to make the smoothie smooth."
"Something healthy. Like you don't want to use almond milk. Or water. Or tea, or anything like that. That's really unhealthy," they joked.
The pair then began their anti-dairy segment. "We definitely want to use all-natural WHOLE milk. It comes from cows."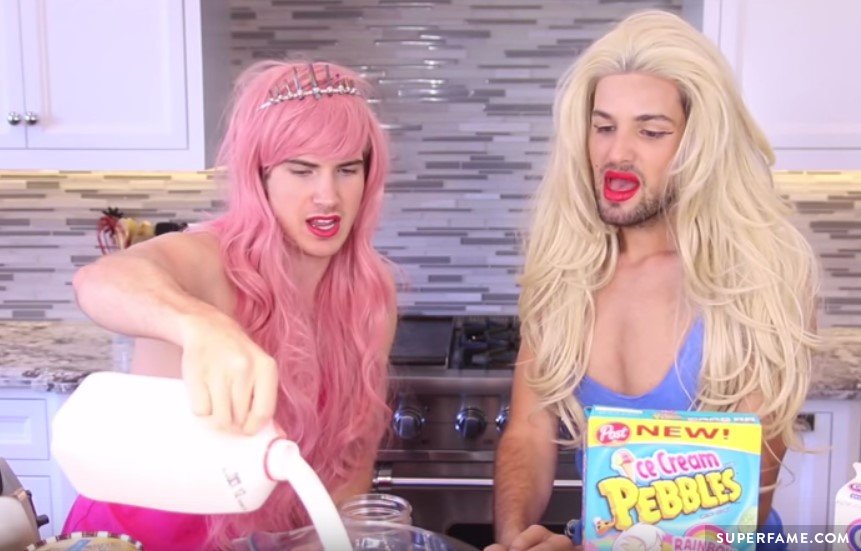 They both listed various anti-dairy facts straight out of a PETA factsheet.
"And the really cool thing about it, is that they TAKE THE CHILD AWAY from the mother cow, like, two seconds after it's born. Because like, who needs a mother?"
"Also, the good thing is, cow's milk is used to FEED cows, so they can be 2,000 POUNDS."
"And also, cows are PHYSICALLY ABUSED all over the nation."
Freelee Praises Janiel for Speaking out About Cow Abuse in the Dairy Industry
Freelee jumped into the comments and praised the pair for raising awareness. "So happy you mentioned the abuse to dairy cows, Joey!"
"Some people will naturally react to the truth, but that is just part of the awakening process."
She urged Joey to continue his activism. "Keep it up! Going to make a response."
She recently praised Joey in a video where she criticized Zoella. He once commented that he was "headed" in the vegan direction like Freelee, and asked her for some coaching.
Joey has also been active in promoting his new ethical lifestyle, and even promoted Freelee's anti-dairy video to fans, months ago. "A reason why I do not drink milk!"
Janiel Defend Their Activism After Some Get Offended: "The TRUTH Hurts!"
Although most of the comments thought the parody was funny – there were enough critical ones that they decided to respond.
Joey thanked Freelee for her support. "The TRUTH HURTS! Thanks for the support!"
Daniel responded to a fan who accused the video of being like Dear Fat People disguised as a parody.
"It's not a parody when serious comments and thoughts from the real person participating in it are stated within its context."
"It's a PARODY! It was done in FUN! Anything misconstrued is due to your own thought processes and preferences," Daniel replied.
Joey mirrored the same views. "This is a parody, FYI!"