Kalel has controversially revealed that Anthony Padilla is dating other women, months after they broke off their engagement.
Update: Kalel confirmed her new man is Alec Rosa (Max), and Anthony often hangs out with MielMonster.
Kalel also reveals in a vlog, that she was given two tickets to a Sam Smith concert, but none of her friends – like Evelina – were available to go. She ended up going with a new, mystery man.
"I was thinking about getting my v***** waxed," she reveals in the vlog before the date with her potential new boyfriend.
Kalel Kitten Goes on a Date with a Mystery Man to a Sam Smith Concert
"Is this the world telling me that I should ask a date? Is it time?" she asks. "I'm going on a date tonight, guys. I'm bringing a date."
"I'm not going to vlog him. I'm not going to scar him for life. I know you guys will NOT be nice."
"I'm getting nervous! Okay, just about time getting ready, no idea what I'm going to wear. I just feel weird. I'm feeling excited. Am I going to make it through the night?" she asks her cat Buki.
She updates her viewers with sneaky "bathroom vlogs" during the date.
"Bathroom update. Things are going good. A little weird."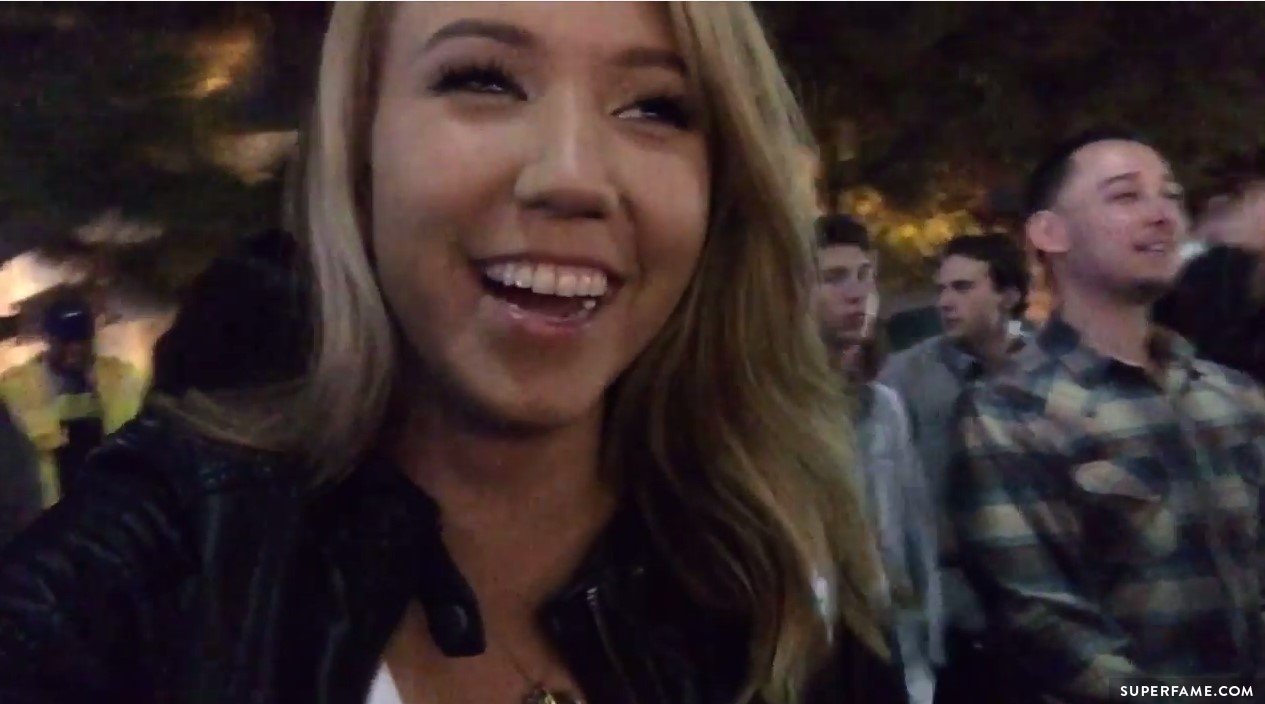 "Bathroom update 2. I'm having a really good time. It's kind of weird I'm doing bathroom updates."
Kalel Reveals She Already Has "Strong Feelings" for Her Date
After the date, she reveals to viewers that she is already having strong feelings for the guy.
"The date is really weird, because…When this guy first asked me out. I honestly was gonna say no. But I was actually really pleasantly surprised, because he was not who I originally was thinking he was."
"I didn't expect myself to find myself having strong feelings for him…but I really like him. We'll have a few more dates. Probably."
"I still want to stay single for the year, as I originally told."
Fans React to Kalel's Announcement That She's Dating Now
Many fans weren't happy that Kalel was already dating. "I feel bad for the men you are dating," one top comment said.
Others defended her.
Some went dirty. "I guess Kalel is missing the taste of Vitamin D," one fan said. "Watch her date be Ian."
Kalel Defends Herself against Haters – by Revealing Anthony Padilla Is Also Finding a New Girlfriend
Kalel was getting tons of abuse for beginning to date, so she lashed out on Twitter. "Commenters on the internet will be the LAST people to make me give a f**k," she sniped back.
"Also, before you kill me, you should know – Anthony has dated as well…so calm down," she said. She later deleted this tweet.
Anthony ignored the controversy, instead posting a photo of his newly renovated bed – where he'll likely be taking the ladies to.
What do you think about this?