The Guardian reports that women's groups are calling upon YouTube and advertisers to boycott KSI.
KSI is being accused of "propagating misogynistic views of women" and "trivializing victims of sexual violence".
In related news, KSI recently debuted his book in the UK, and underperformed with a #23 debut.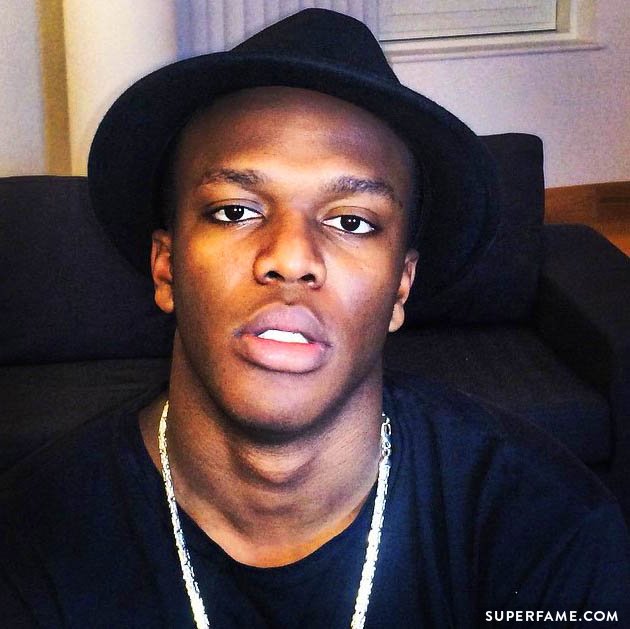 What Are Some of KSI's Various Controversies?
KSI is definitely no stranger to controversy.
In one instance, KSI famously made Caspar Lee's sister Theodora very uncomfortable after he expressed a desire to have sex with her.
In the now-deleted video, KSI said, "I want to explore her p****. She's going to watch this and be like, I need a bit of black d***. I need that black d*** all up inside my face. All up inside my sugar walls. I want him to blow his load all up in my p****."
Theodora was upset, and made a response video titled, "Breaking the Silence". She said, "KSI talked about me in a derogatory and sexist way… I'm ashamed of it."
"His video happened to set a great example of society, where women are treated as objects, put down by men, and spoken about in a derogatory way."
Fellow YouTuber TomSka also criticized KSI over this particular incident. "KSI, you say some real f***** up s***, and you are being a s***** influence to kids."
In another incident, KSI also angered Zoella fans when he talked about wanting to have sex with her in front of Joe Sugg.
KSI said that Zoella was "bangable". "That's a compliment. There's so many guys that would DESTROY her. And then Alfie's the one PLOWING your sister. Every day! Every single day!" He punched his hand with his fist multiple times to demonstrate the action.
Women's groups also specifically mentioned that they did not like KSI's liberal use of the word "s***".
In one video, KSI refers to a Page 3 model as a "s***" multiple times using a voiceover.
KSI was also previously banned from Eurogamer Expo, a video game convention – due to "sexually inappropriate" behavior towards women in a video. "He will be banned from all future shows," Eurogamer announced.
One of the girls in the video tweeted, "Sometimes funny is just TOO far!"
Razer also distanced themselves from the video above, and said in a statement that the video was "not content with which Razer wished to be associated".
Women's groups also took offense to KSI's signature "rape face" running gag. Here is a fan-made compilation video.
Women's Groups Call out YouTube & KSI
Sarah Green of End Violence Against Women, called upon YouTube, KSI's advertisers and partners to disassociate themselves from him. "[They] should consider whether they want to be associated with that kind of content."
"Trivializing and minimizing rape contributes to a culture where rape is not taken seriously… Survivors of rape are told that what happened to them does not matter."
KSI's People Respond
KSI's spokesperson said that most of his controversial videos were already removed. They said that he "made mistakes" as a teen, and has already apologized.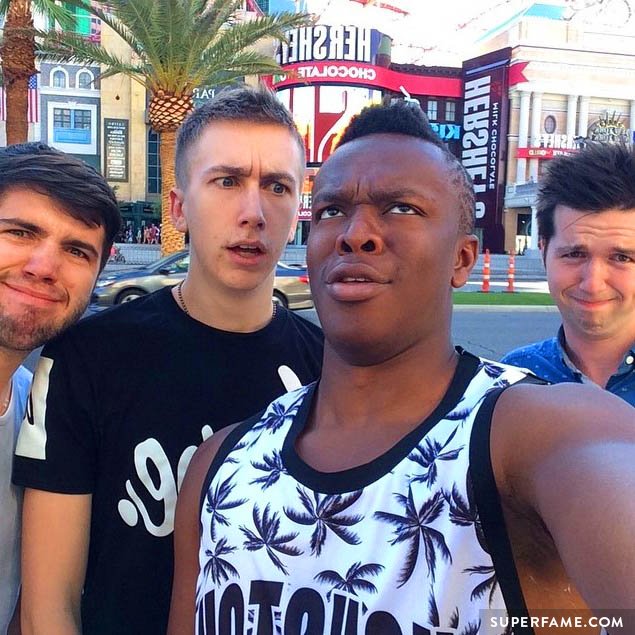 They distanced themselves from the fan-made "rape face" compilation videos like the one above. "He has refrained from referencing the term you mention [rape face] for almost two years."
"This incident was in the past… It doesn't reflect who he is."
YouTube did not respond to The Guardian's requests for comment.