She's had enough! Madison Beer responded to all those dating rumors in a big way.
Her rival Taylor Caniff famously accused her of dating all of Magcon for fame – a charge she previously brushed off.
Despite her denials, fans and haters continued to accuse her of dating everybody under the sun.
Madison Finds an Instagram Collage Featuring Her with Different Guys
Madison stumbled upon the following collage on Instagram, after a fan account re-posted it.
The collage featured Madison posing with various guys like Cameron, Hayes, Nash, Carter, Sammy, Justin Bieber and Cody Simpson.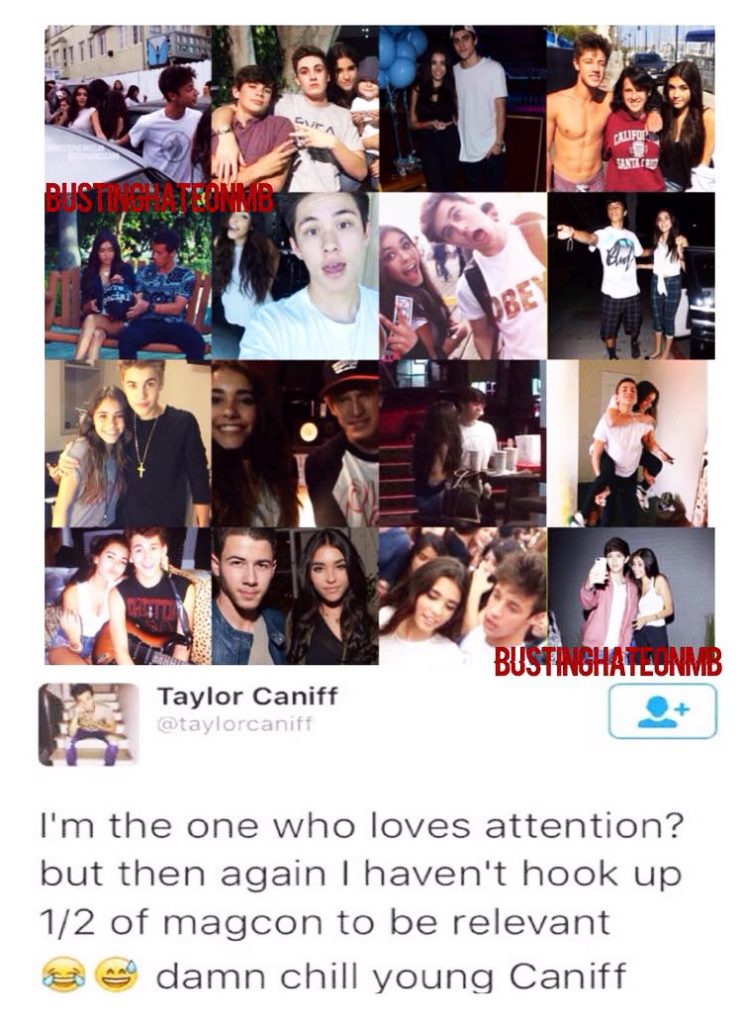 The image also featured Taylor Caniff's infamous tweet accusing her of being with various Magcon members.
"Madison has been accused of being with Carter, Hayes, Nash, Justin, Cameron, Sammy, and random dudes she has taken photos with!" the Madison fan wrote in the caption.
"Just because you took a picture with someone doesn't mean you are dating!" the fan said in defense of Madison.
Madison Clears up Every Single Dating Rumor in that Collage
Madison replied to the fan, and explained EVERY single photo in the collage.
"What you said is so true! I will break it down for everyone starting from the top left photo!"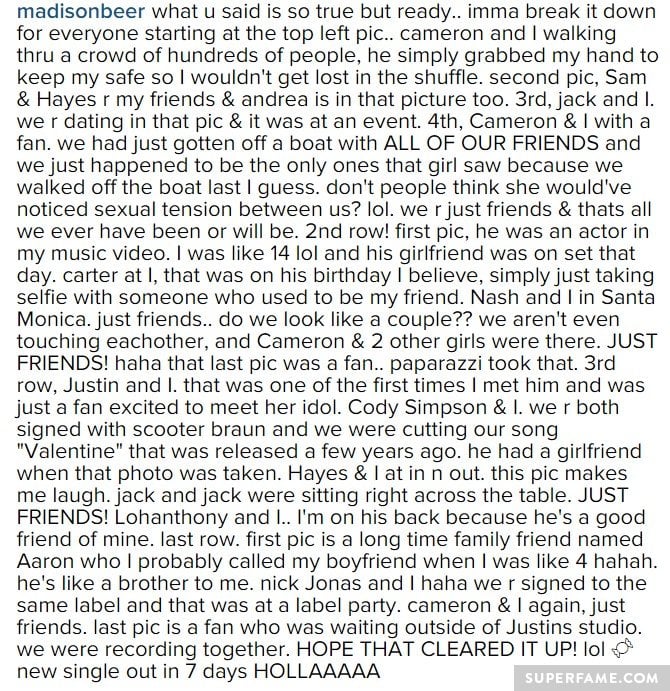 She explained away the infamous "holding hands with Cameron" photo below. "Cameron and I were walking through a crowd of people. He simply grabbed my hand to keep me safe, so I wouldn't get lost in the shuffle."
"Second photo! Sam and Hayes are my friends. Andrea is in that picture too."
She then talked about the photo below. "Fourth pic. Cameron and I with a fan. We just got off a boat with all our friends and we just happened to be the only ones that the girl saw – because we walked off the boat last. Don't you people think she would've noticed sexual tension between us? We are just friends!"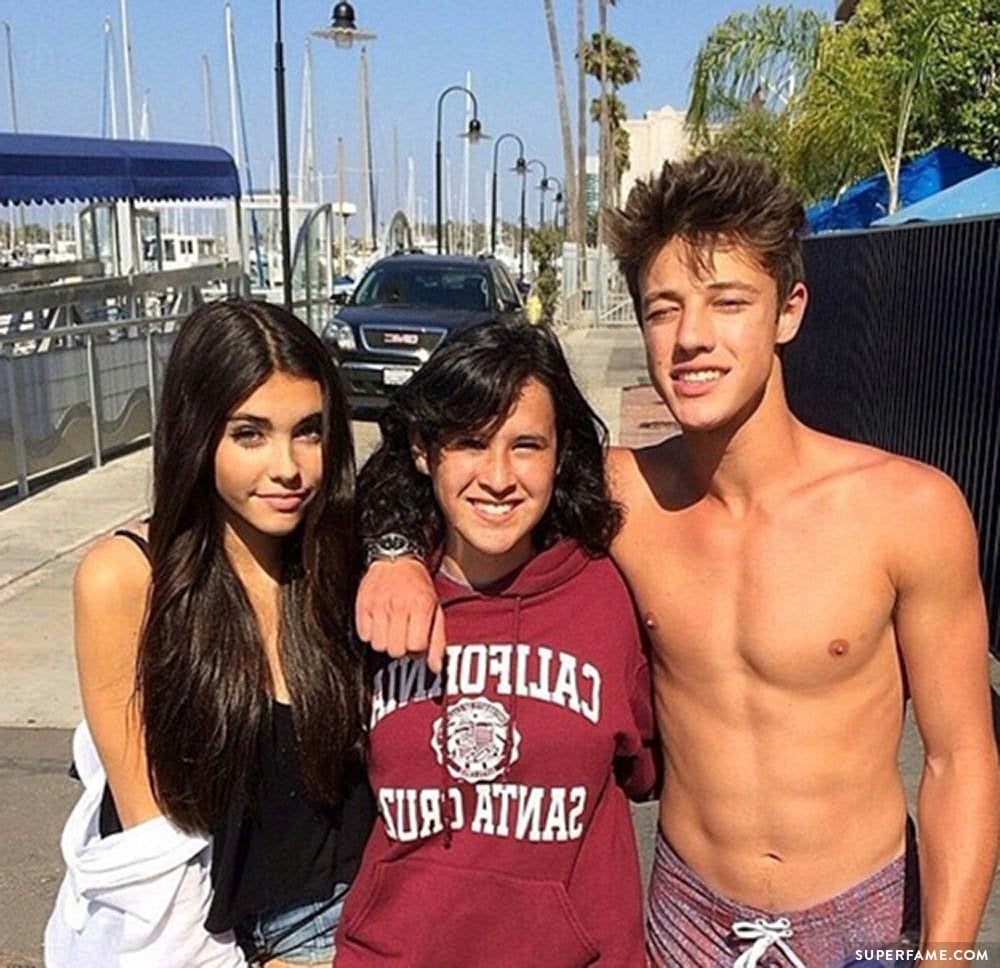 "Second row. First pic. He was an actor in my music video. I was like 14, and his girlfriend was on set that day."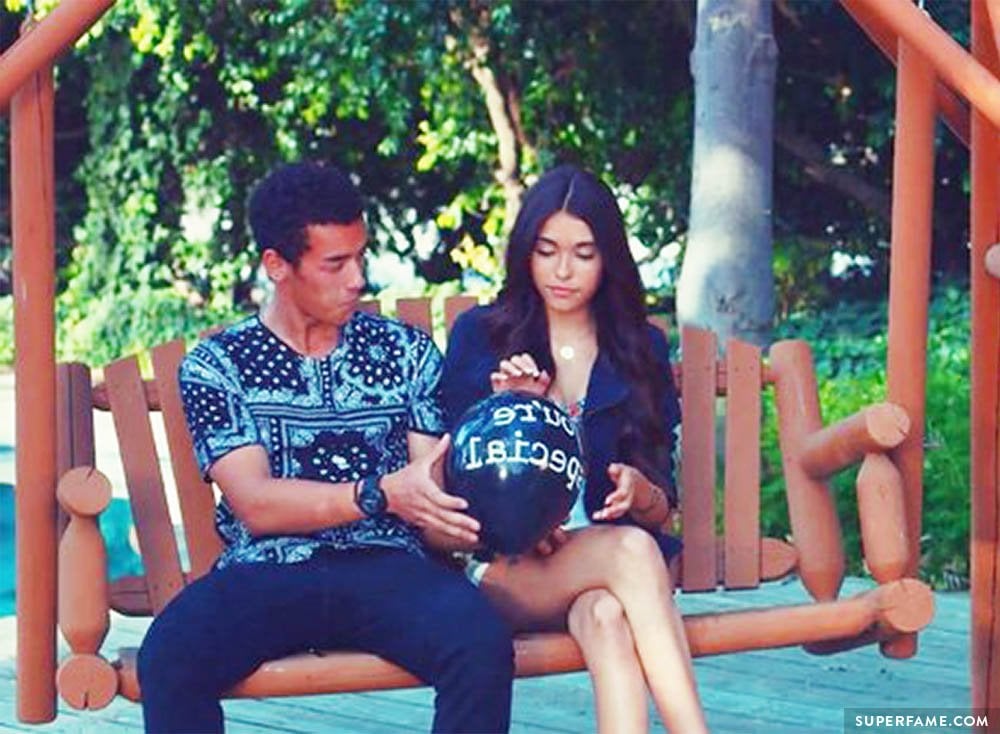 "Carter and I. That was on his birthday, I believe. Simply taking a selfie with someone who used to be my friend."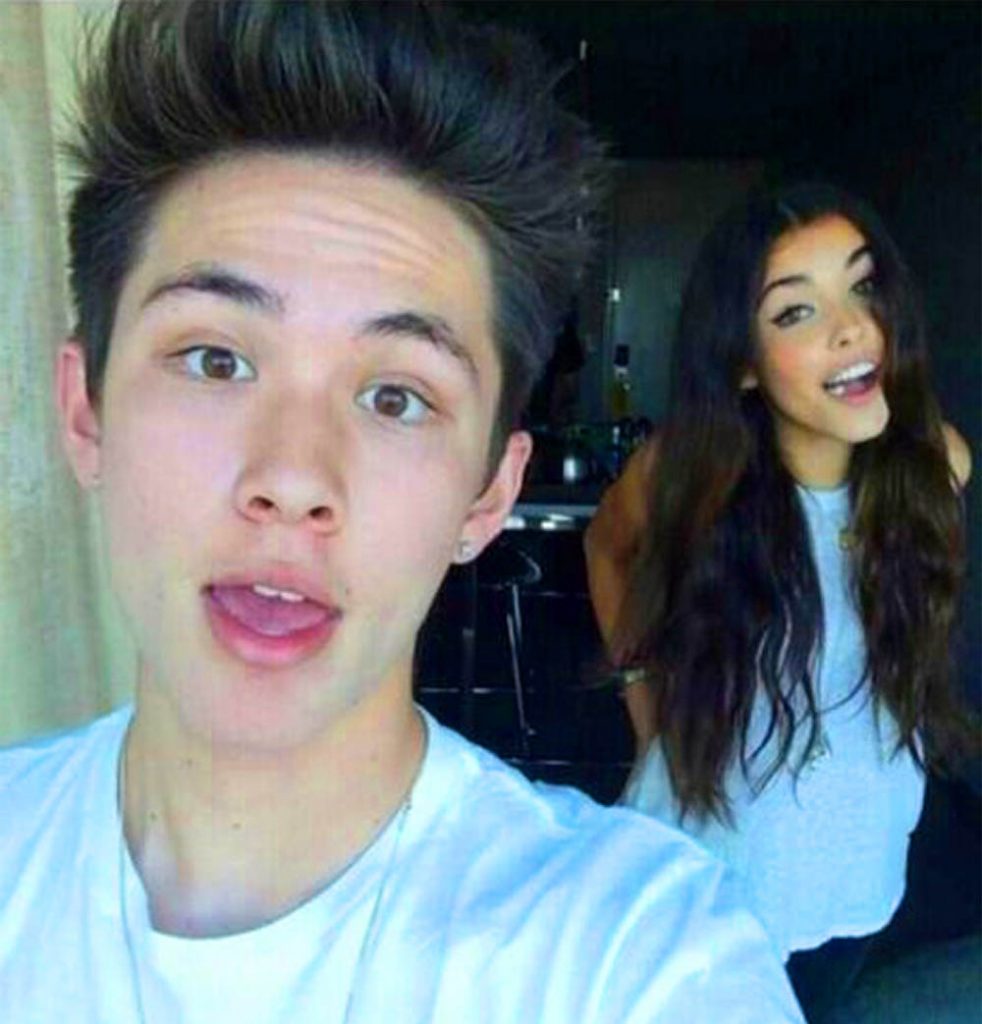 "Nash and I in Santa Monica. Just friends! Do we look like a couple? We aren't even touching each other. Cameron and two other girls were there. JUST FRIENDS!"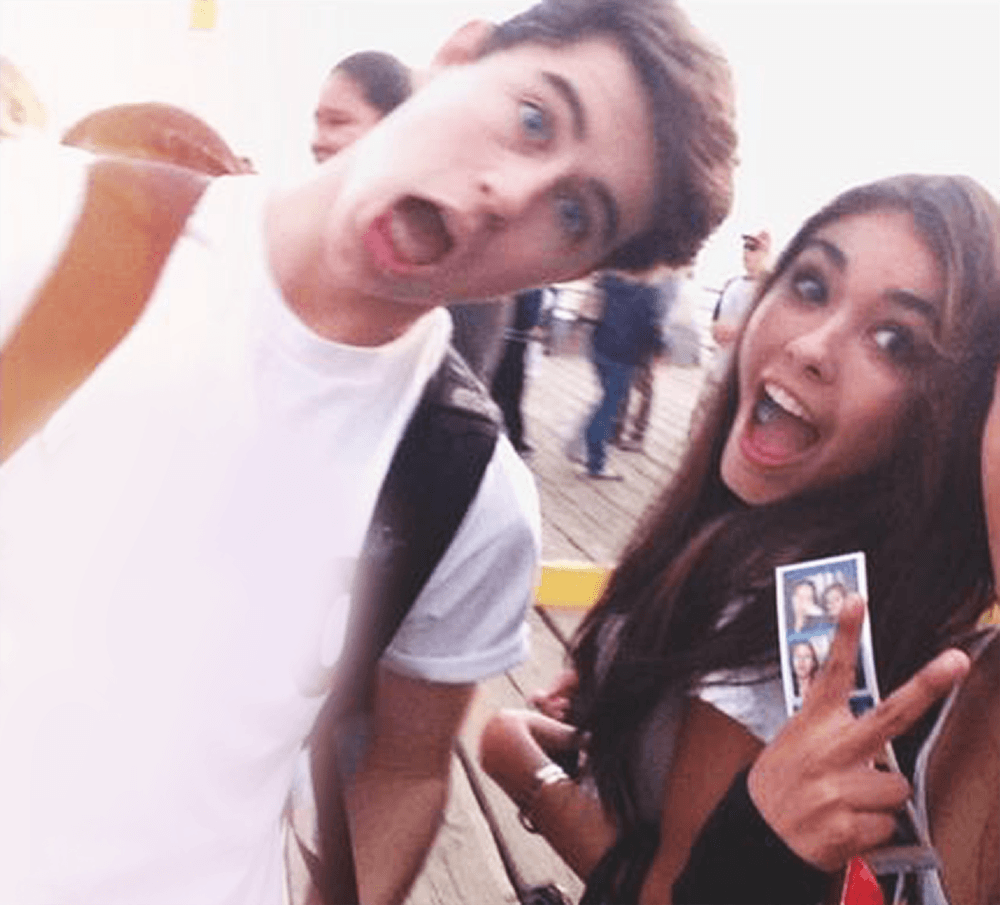 "Haha, that last pic was a fan… paparazzi took that."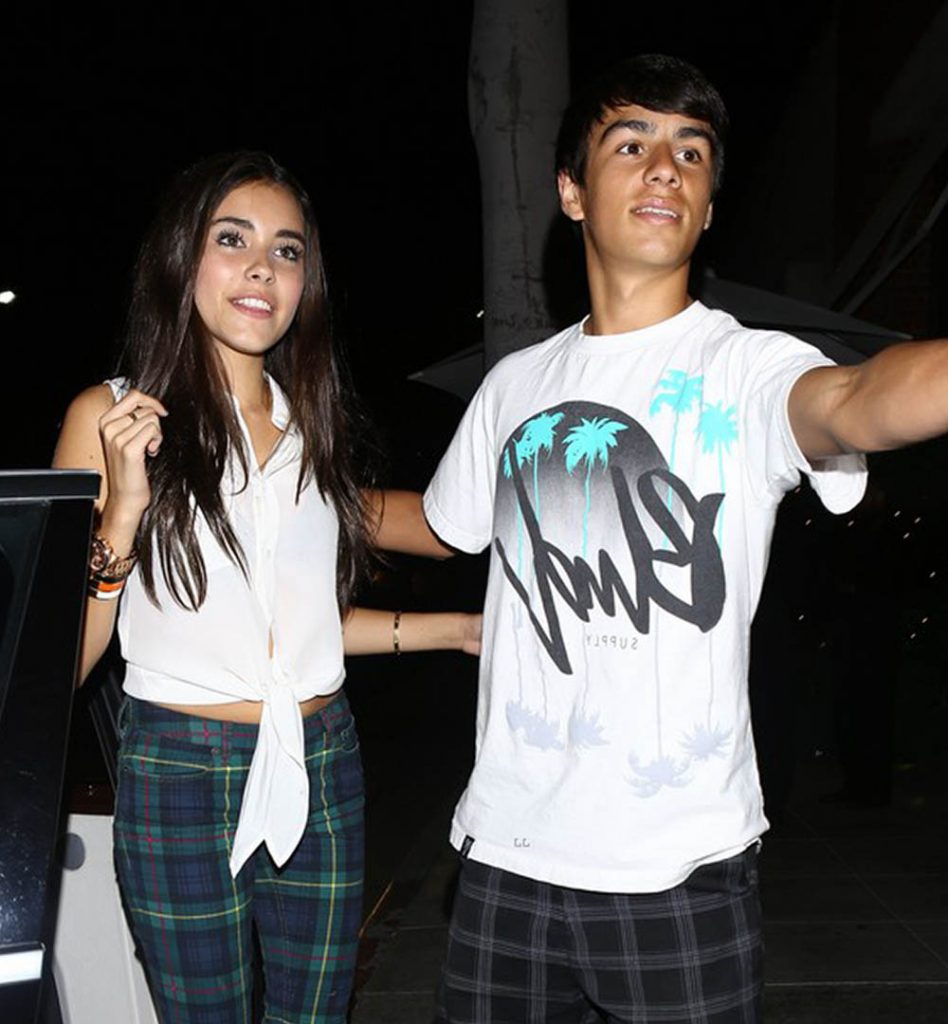 "Third row! Justin and I. That was one of the first times I met him – and was just a fan excited to meet her idol."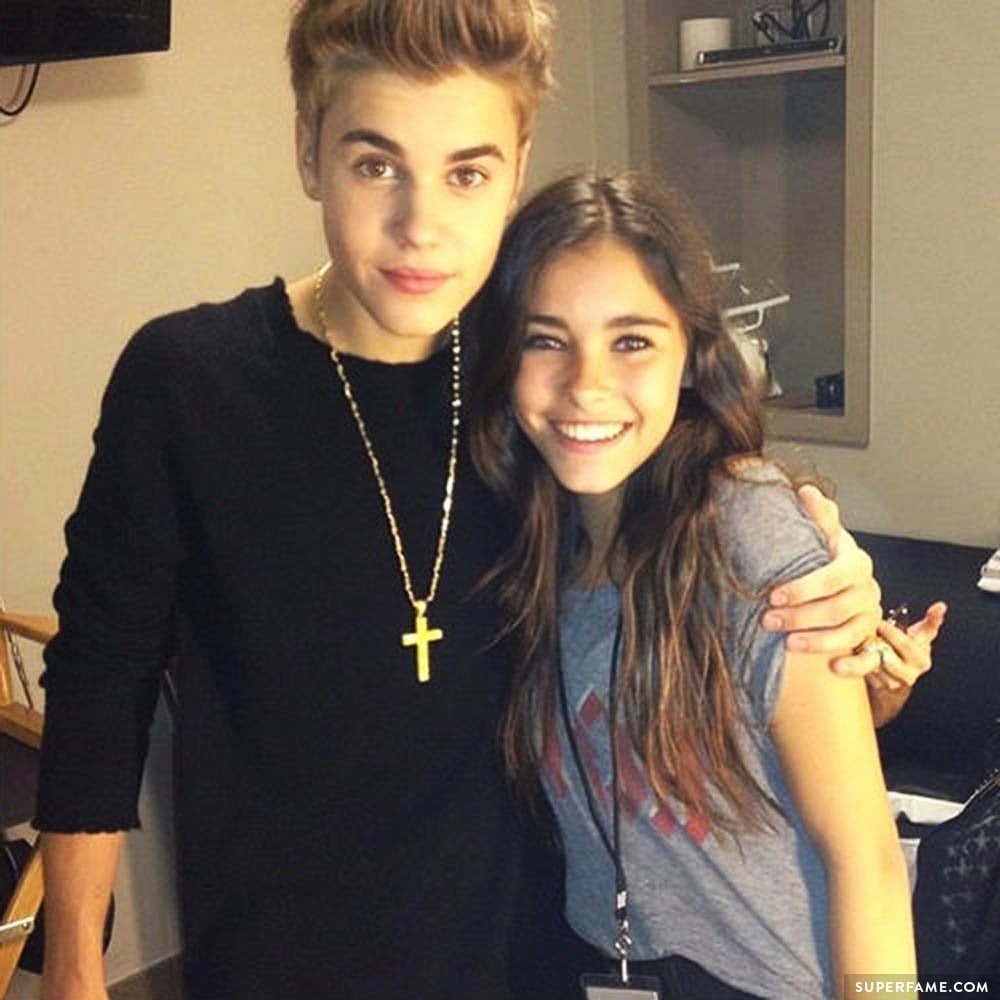 "Cody Simpson and I. We are both signed with Scooter Braun, and we were cutting our song Valentine that was released a few years ago. He had a girlfriend when that photo was taken."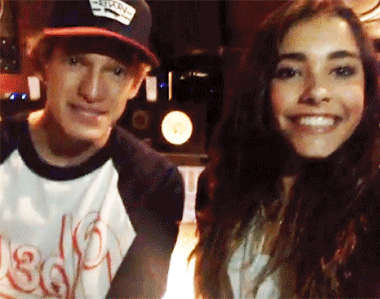 "Hayes and I at In-N-Out. This pic makes me laugh. Jack and Jack were sitting right across the table. JUST FRIENDS!"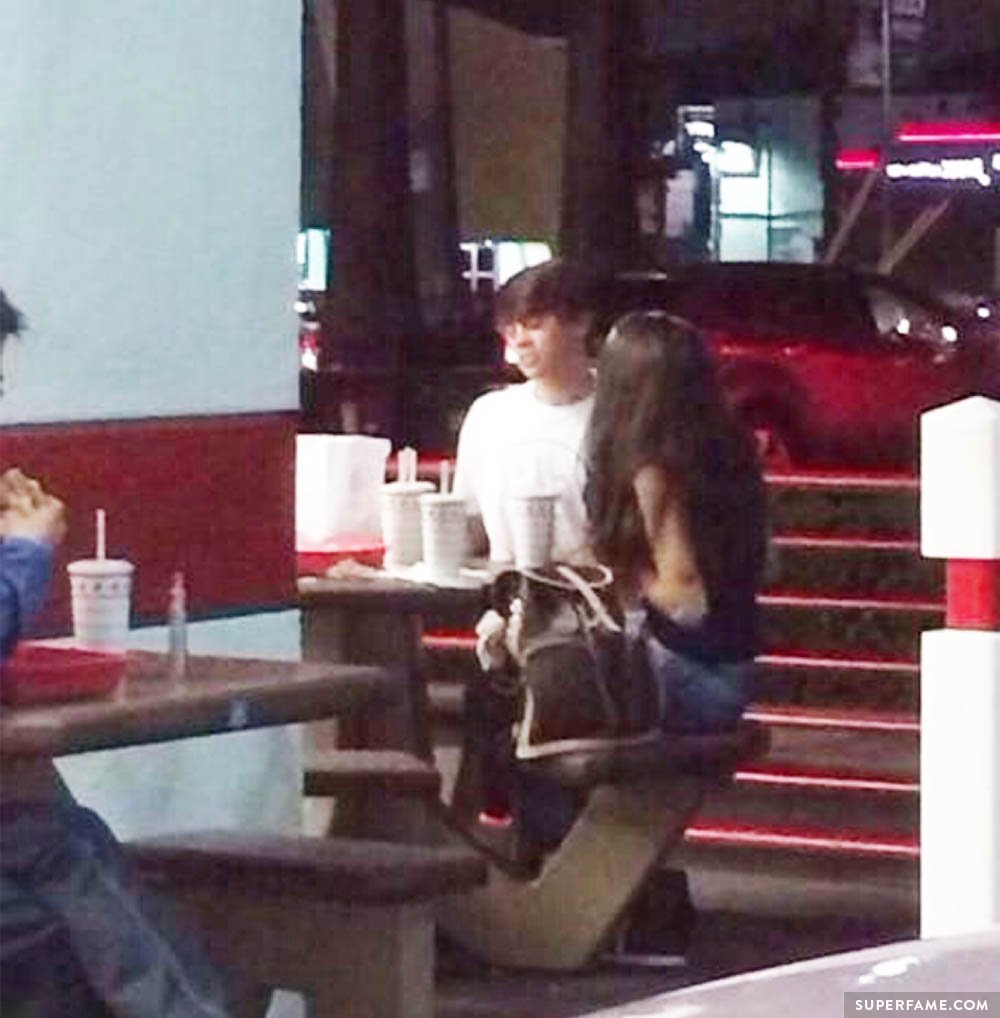 "Lohanthony and I… I'm on his back because he's a good friend of mine."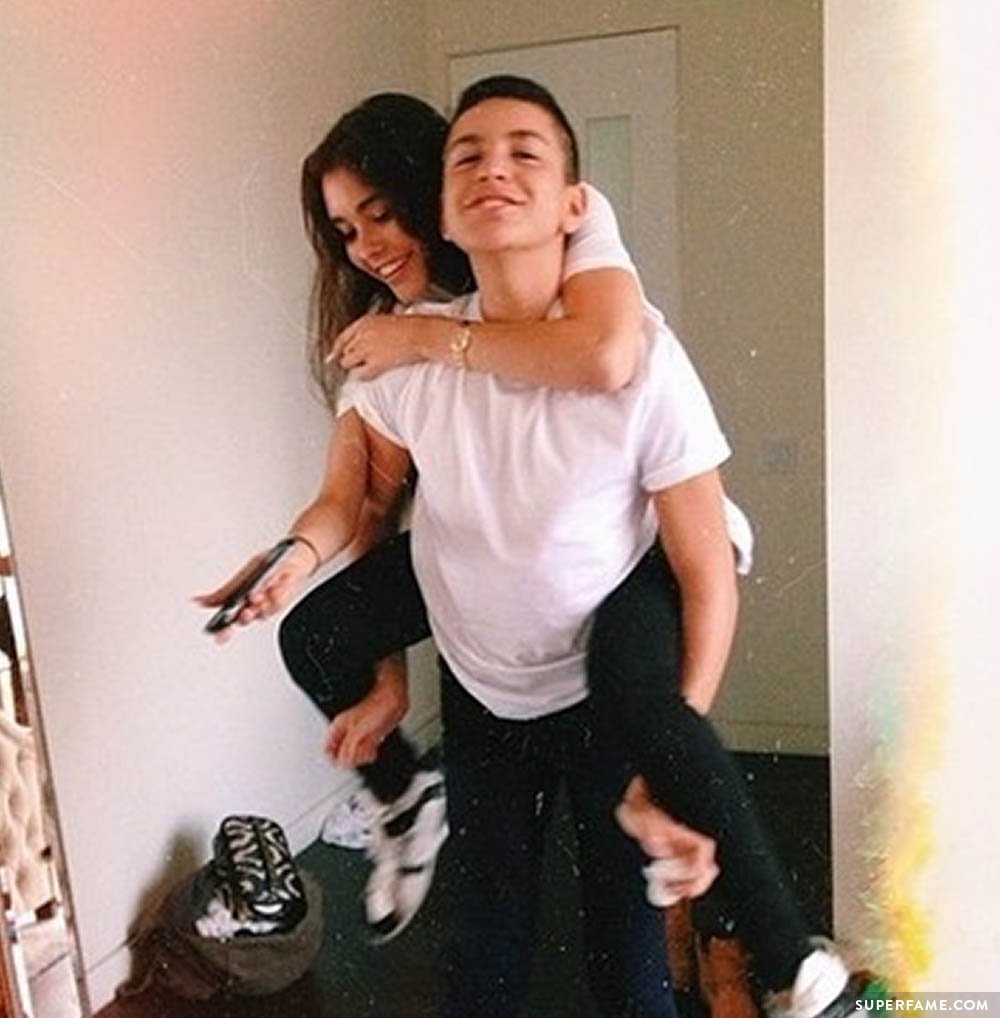 "First pic is a long time family friend named Aaron, who I probably called my "boyfriend" when I was like four. He's like a brother to me."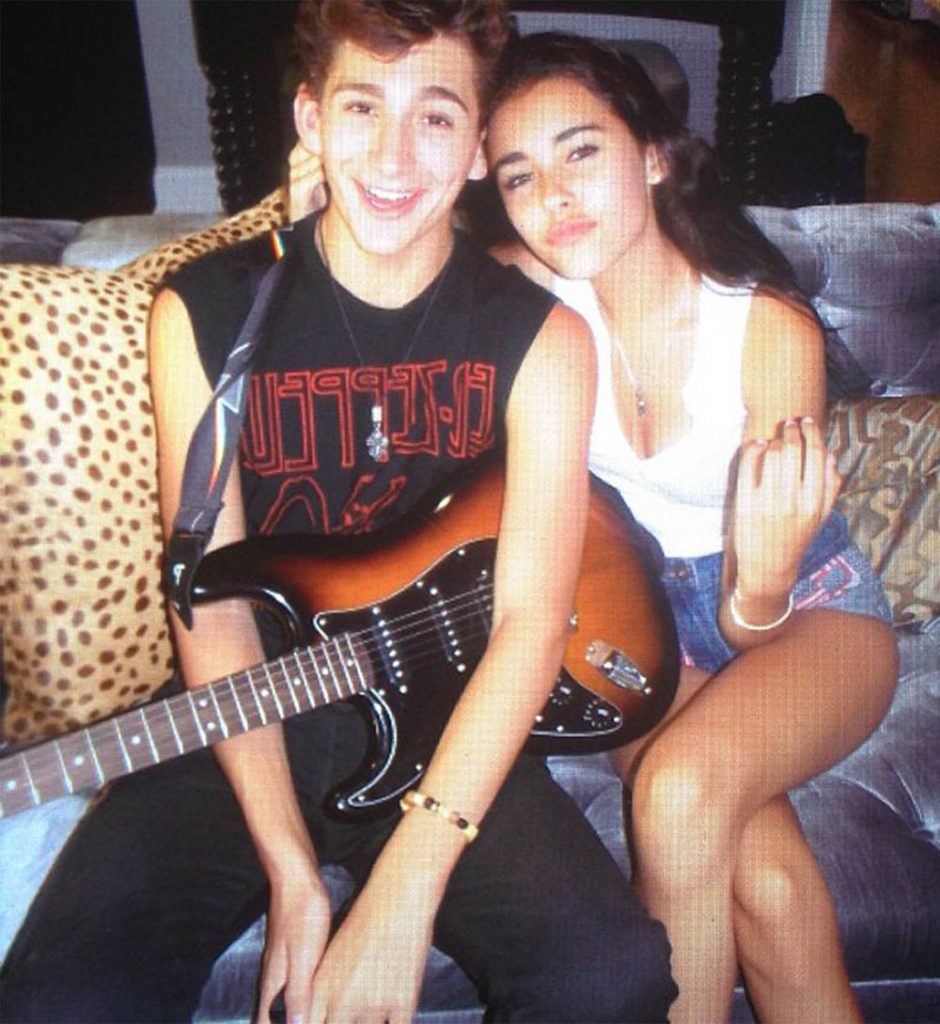 "Nick Jonas and I. Haha, we are signed to the same label and that was at a label party."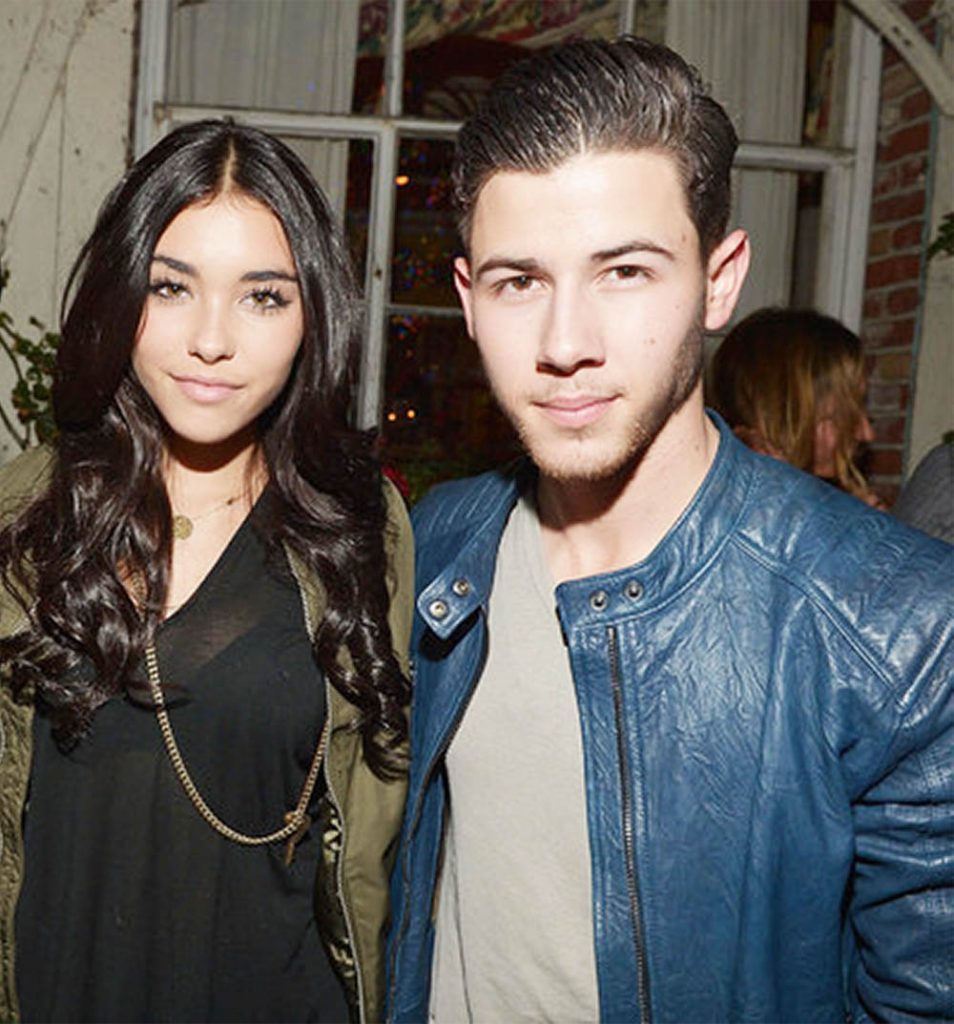 "Cameron and I again, just friends!"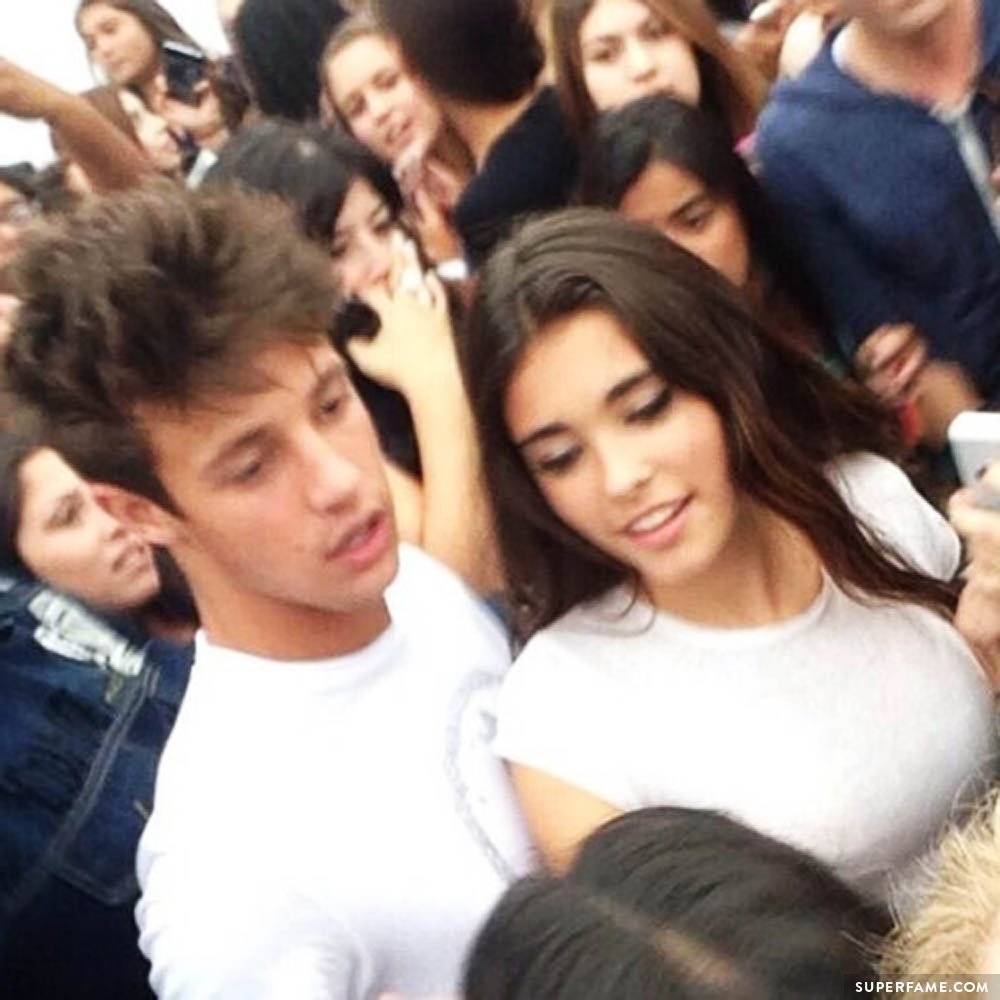 "Last pic is a fan who was waiting outside of Justin's studio. We were recording together. HOPE THAT CLEARED IT UP!"