Lone wolf Cameron Dallas is going full steam ahead with his Magcon tour revival plans, against advice from his management, and heavy resistance from Matt Espinosa, Hayes and Nash Grier.
Matt and Cameron previously came to blows last month when they argued over Magcon.
Cameron Dallas Teases Fans With a List of People Already "On Board" for Magcon
Cameron Dallas posted a list of people already "on board" for a 2015-2016 Magcon tour.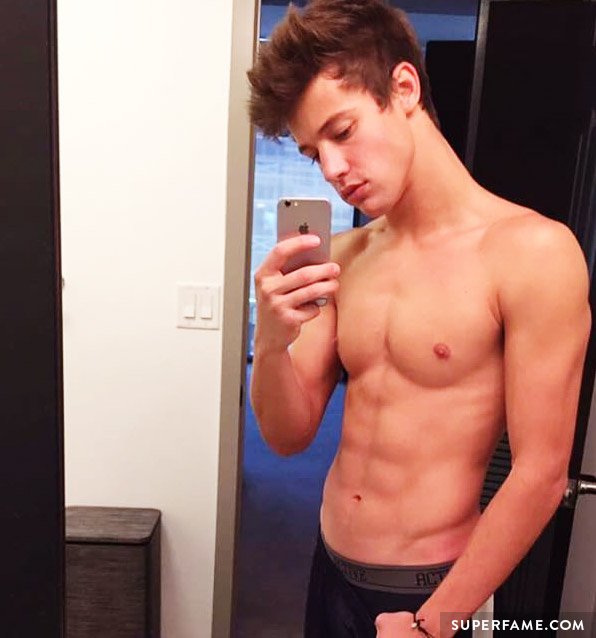 In terms of talent, Cameron noted that Aaron Carpenter, Carter Reynolds, Taylor Caniff, the Dolan Twins, Jake Paul and Mahogany Lox were already "on board".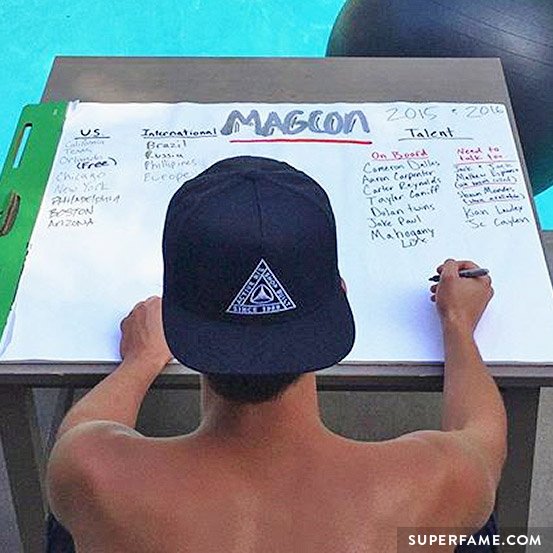 He wrote that he still needed to talk to Jack & Jack, Matt Espinosa, Shawn Mendes, Kian Lawley and J.C. Caylen.
He made a list of international tour locations, including Brazil, Russia, the Philippines and Europe. In the United States, Chicago, New York, Philadelphia, Boston, California, Texas and Arizona were on the list.
Matthew Espinosa Tells Cameron to Remove His Name, Calls Him 'Selfish'
Matt commented on Cameron's photo, and told him to wipe his name from the board, and out of consideration.
Matt posted videos for fans, and begged them to stop bothering him about Magcon. "I love you guys, but can you please stop talking about the whole Magcon thing?"
"Yes, I understand that Magcon and social media is where I really started off. But you know, I've always wanted to do so much more."
"It's not fair for other people to try and push that on someone else for their own SELFISH reasons. Just because that's what they want to do."
"Like life, we all have to move on and keep growing as people."
"Another quick thing, getting mad at someone for not doing what you want them to do that is in favor of you…is like going into a sub shop and they're like, "Hey! I want a turkey sub." And you're like, "No dude. Why are you getting turkey? You want ham!"
"If you truly like a person, you'll do what's right for THEM! Not YOU," he tweeted.
Cameron's (Ex?) Management Talks About Him & Magcon: "Shame to See His Career Go Down the Drain"
Last month, Judith Spiegel of 26MGMT went into detail about the situation with Cameron Dallas and Magcon. "Shame to see his career go down the drain," she tweeted.
She claimed that Cameron was no longer a part of 26MGMT (although they still list him on their website, as of writing).
She revealed that Cameron was originally lined up to attend the (unfortunately named) "Cash Tour" with Nash Grier, but rejected the idea for Magcon instead.
"He just threw away a tour for you guys of Nash and Cam together and Hayes with others."
What's Next for Matthew Espinosa?
YouTubers and Viners often suffer from mid-career crises when they suddenly want "to be taken seriously".
Matt is no exception, and recently announced his new tour and movie. He also announced that he was going to be an "actor and entrepreneur".
Fans Complain About Matthew Espinosa's $140 Tickets
However, many fans weren't pleased with the price of Matt's meet and greet tickets, and used the hashtag #digilowertheprice to complain.
[total-poll id=7258]