A few days ago, Maggie Lindemann was spotted getting very cozy with Mikey Barone!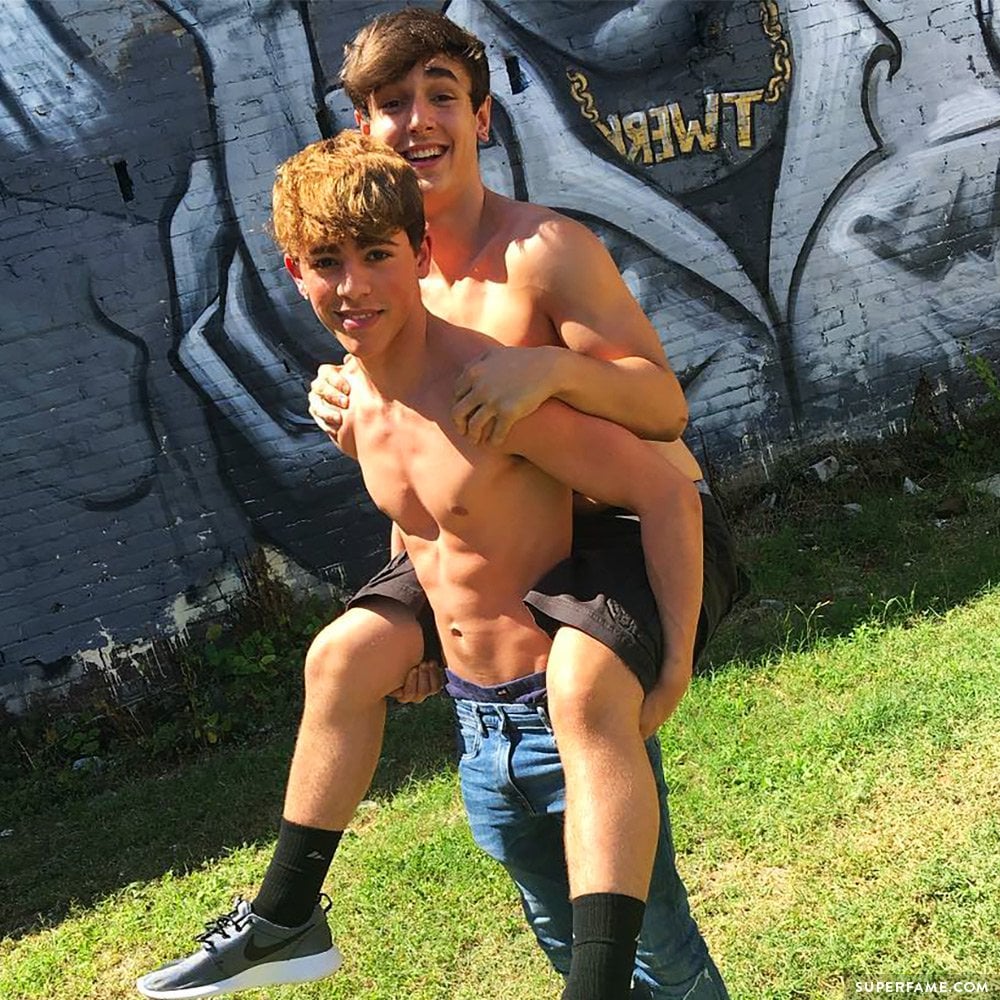 Maggie Lindemann Kisses Mikey Barone
Maggie Lindemann and Mikey Barone were spotted chatting and getting cozy together. Maggie was dressed in black, while Mikey wore his gray shirt.
Maggie planted a big kiss on Mikey's cheek. So cute!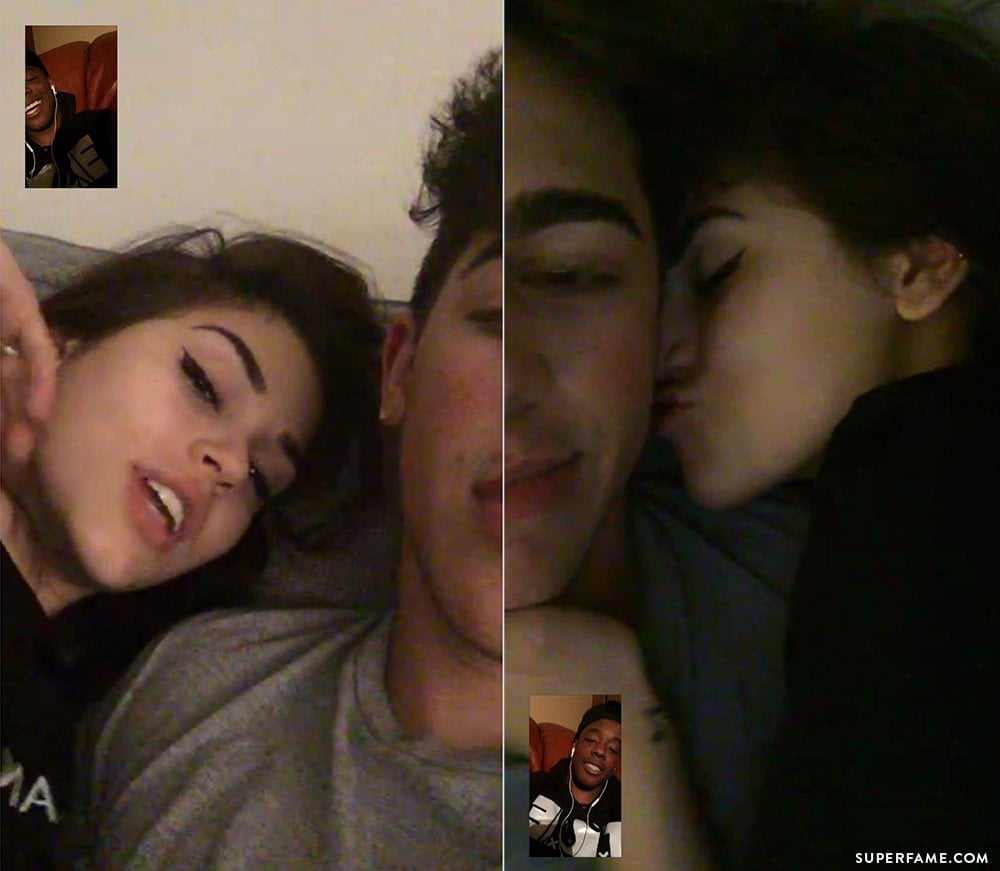 They snuggled up and looked adorable together.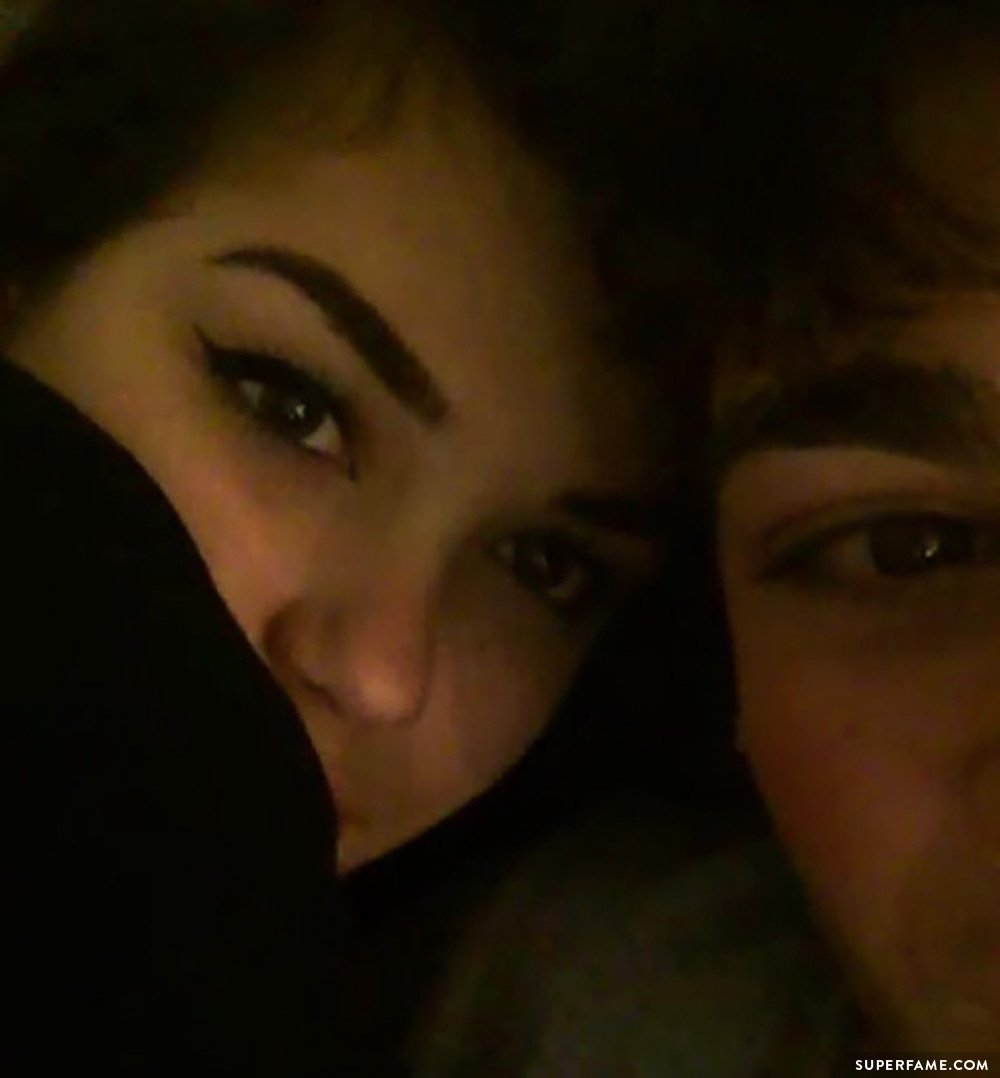 Mikey can also be seen on Maggie's Snapchat (magsmoneymil). Here's Mikey being filmed by Maggie earlier today. "Awwwww," Maggie said.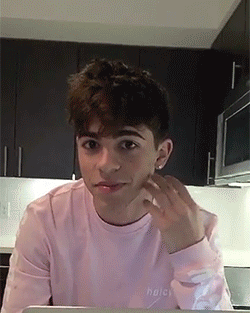 Mikey also happens to be Taylor Alesia's ex-boyfriend. Awkward. Taylor Alesia is most famous for dating Taylor Caniff and having a messy breakup. In fact, Caniff once threatened to sue her.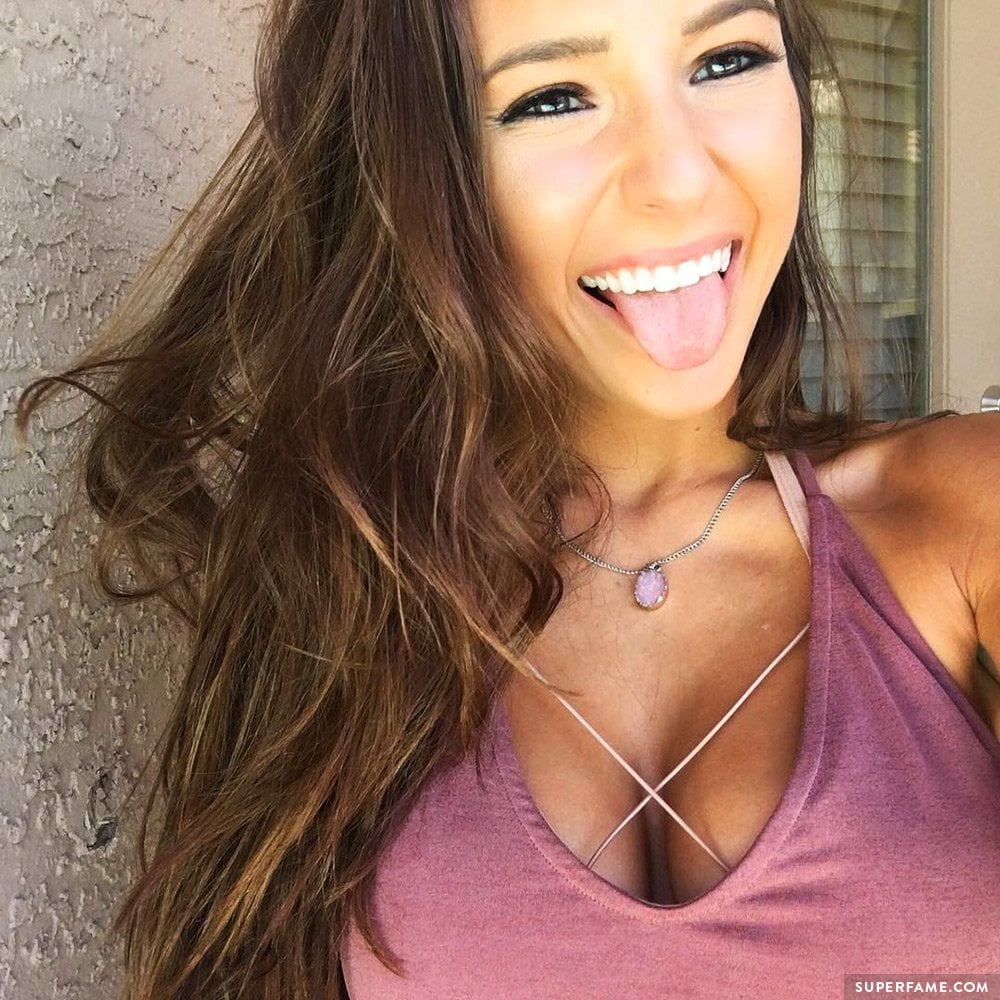 Mikey Barone Shades His Ex-Girlfriend Taylor Alesia
It appears that Mikey's breakup with Taylor Alesia was not so pleasant. In fact, just a few hours ago, he faved this tweet by a fan. One fan was complimenting his ex Taylor Alesia for being "so sweet" and "so nice".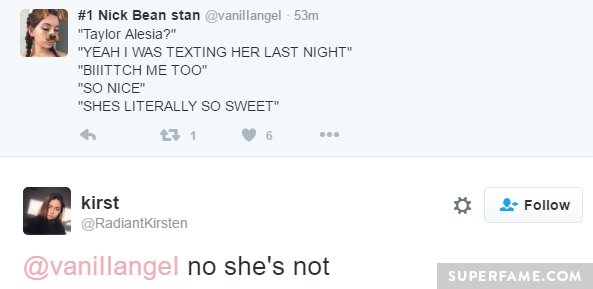 However, it looked like Mikey disagreed with that, and faved the tweet that said, "No, she's not!"