Last week, Sam Pepper grabbed the spotlight again with a GoFundMe stunt.
The Big Brother star posted a [now deleted] video, and announced that he was willing to delete his YouTube channel – for a hefty price!
Why? Fans have been urging Sam to delete his channel after his recent murder prank controversy.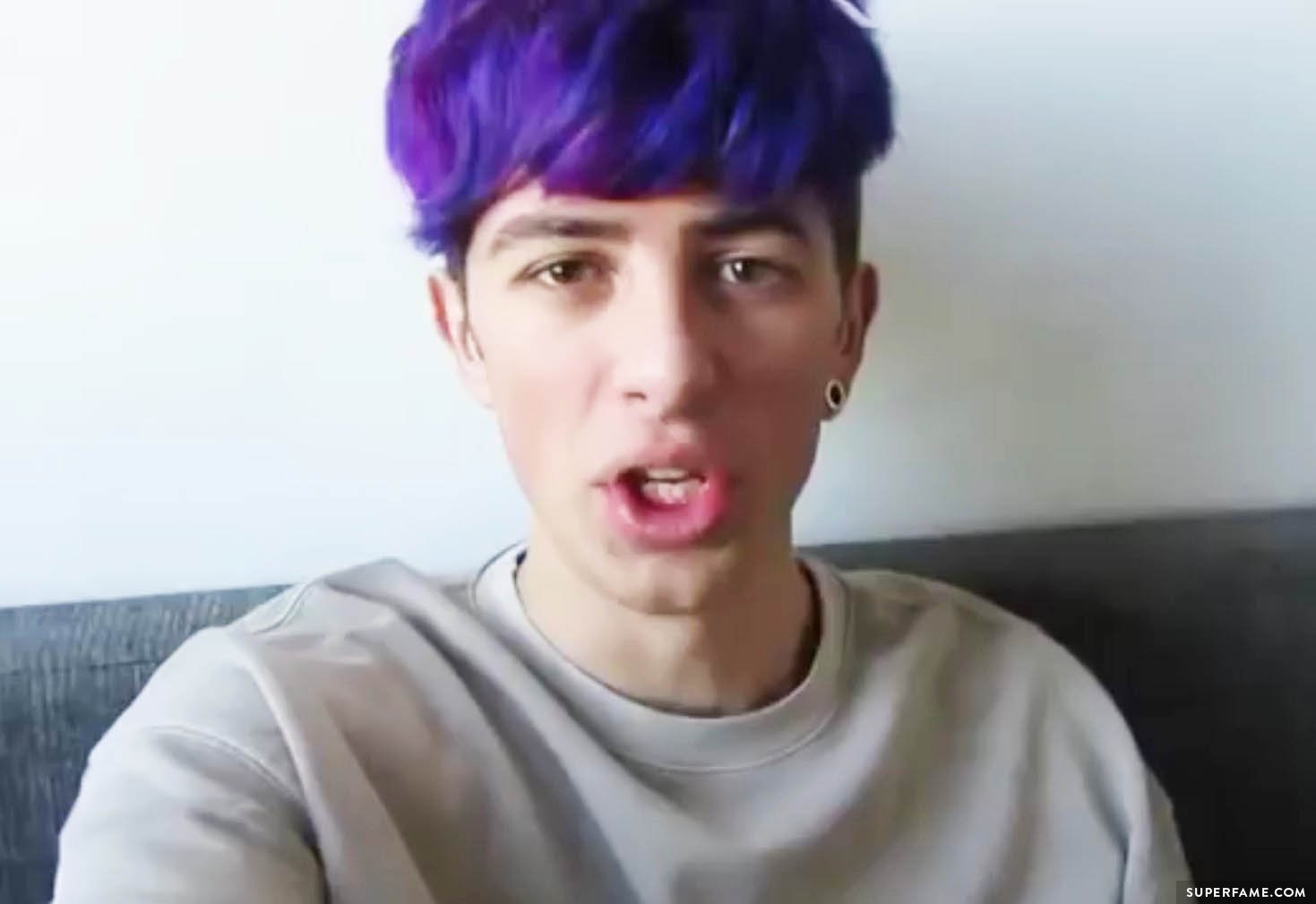 Sam Says He'll Delete His Channel if His GoFundMe Hits $1.5 Million
"Hello guys, let me get straight into this. A lot of you watch my channel and enjoy my videos. You'll leave likes and nice comments. You know, you support me. There are some people out there that just don't like me as a person."
"I want to give them the opportunity to delete my channel. They keep requesting it! There have been petitions, dislikes, comments."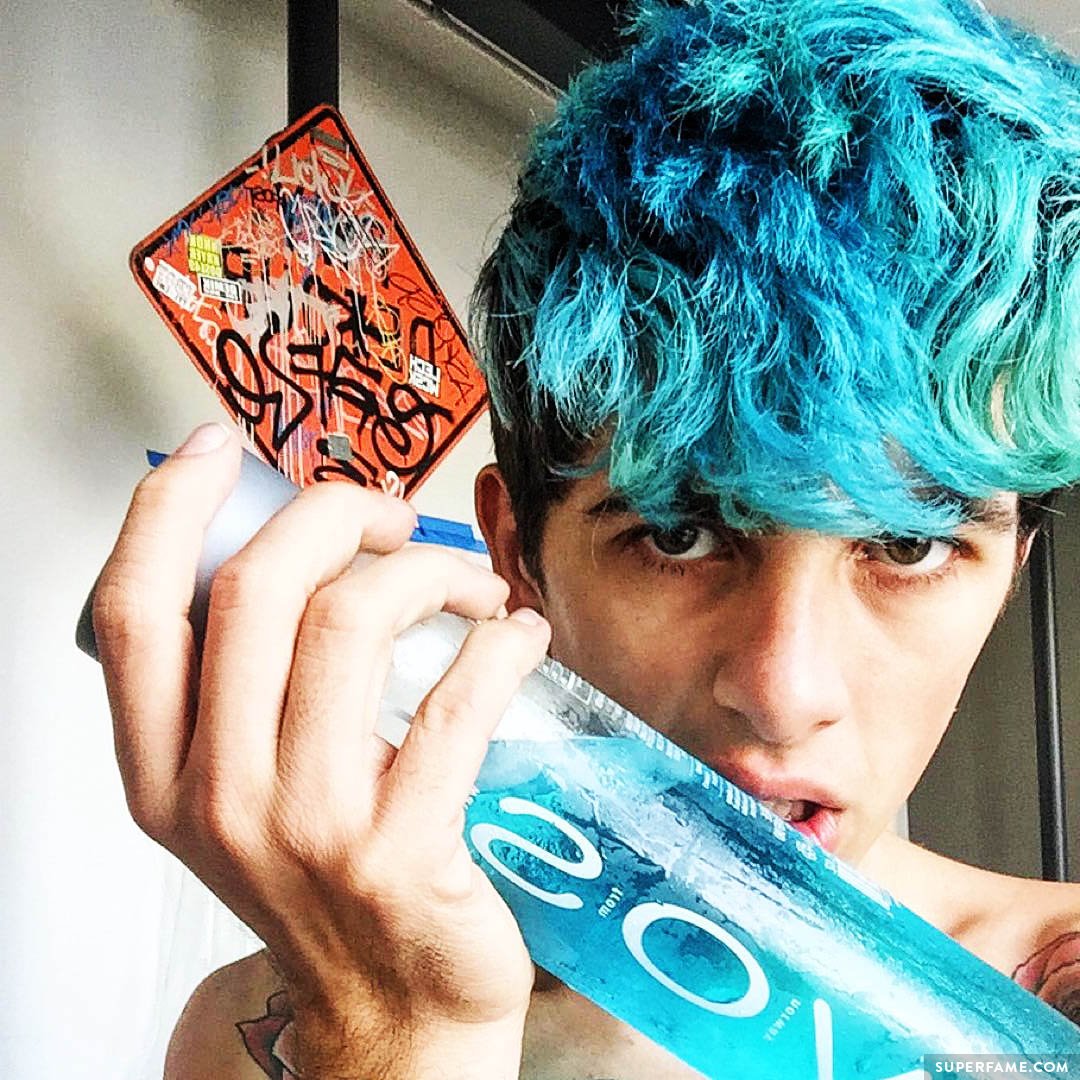 "Clicking a button really does NOTHING! But now, here's your chance to do something meaningful."
"So, I started a GoFundMe. If it reaches its goal, I will be deleting this channel. This is not a scam, a prank, or a trick."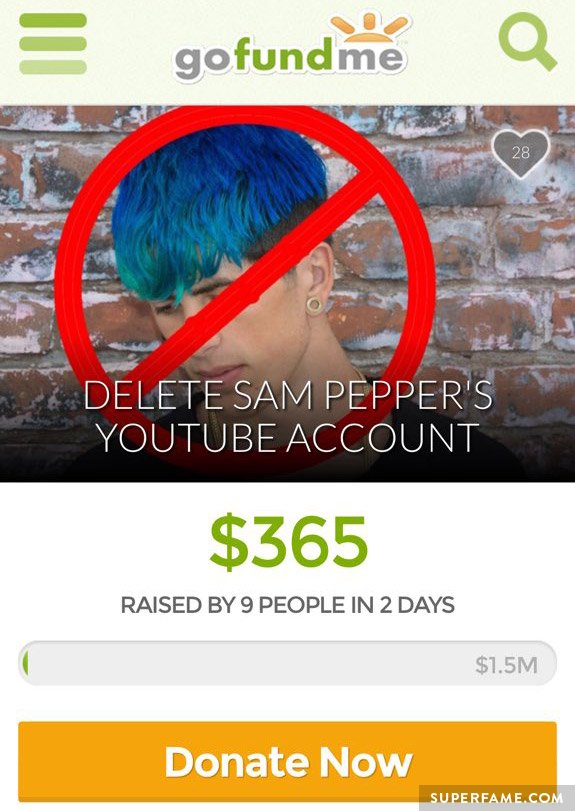 "Nothing like that. I am genuinely going to be deleting this channel."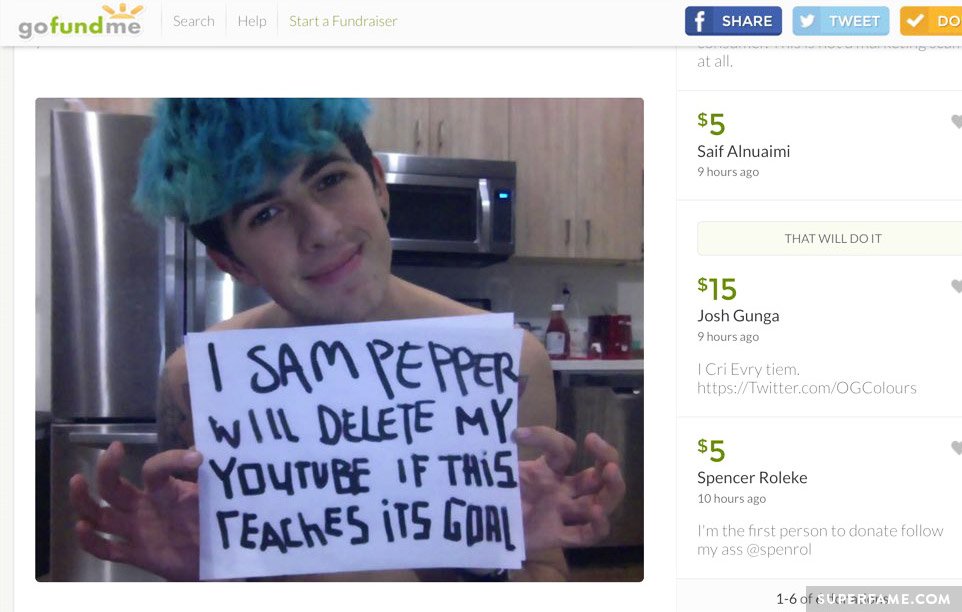 "I am not going to deactivate it, I am not going to temporarily remove it. It's going to be gone, forever. And you can do something with your life to get this channel gone."
"I put a sum that I think my channel is worth." Sam said.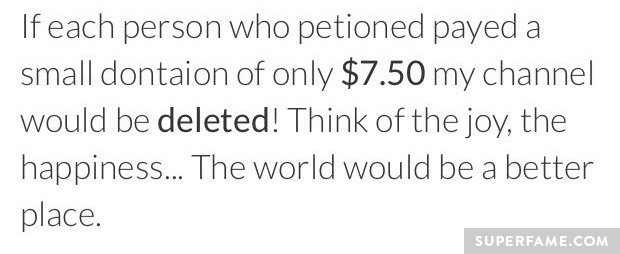 "Every video I upload, I make my money, that's how YouTube works. I have 10 video ideas now. If my channel doesn't get deleted, each week, you'll have a new video," he threatened his haters.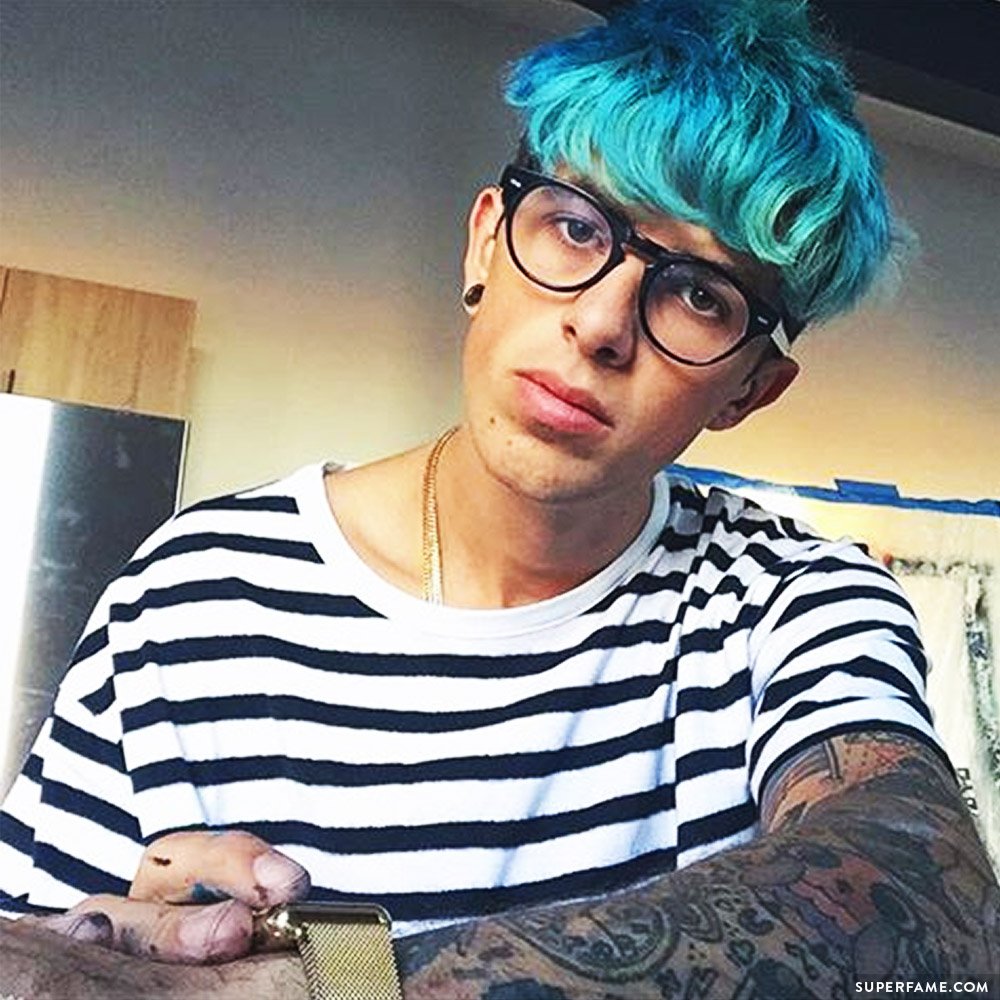 "If you don't enjoy my videos and don't want to see it, you can actually do something about it."
GoFundMe Takes Down Sam's Fundraiser, Sam Gives Up
Sam's fundraiser only reached a few hundred dollars before getting pulled down. Sam said that the GoFundMe was removed because it didn't meet their terms and conditions.

He said he tried to look for an alternative fundraising site, but only found "sketchy" ones.
Sam said that he deleted his GoFundMe announcement video, because there was no point in leaving it up.