The two ex-Magcon stars are experiencing very different trajectories this week.
Shawn Mendes has triumphed over country music icon Reba McEntire and Tyler The Creator, by debuting at #1 on the Billboard 200 with 119,000 units earned according to Nielsen Music.
Meanwhile, over on iTunes (USA), Cameron Dallas' overly-ambitious #SheBadToNumberOne campaign has failed, as his rap single continues to fall after a brief peak in the Top 10.
Shawn Mendes Outsells Competitors by a Comfortable Margin
According to Hits Daily Double, Shawn sold 108,573 copies of "Handwritten" on the Building Album Sales Chart, which tracks normal album sales. Billboard's figure is slightly lower, with 106,000 "traditional" albums sold.
He "earned" an even higher total of 117,365 units earned on HDD's Sales Plus Streaming Chart. Billboard's figure is also slightly different, with them stating 119,000 units earned according to Nielsen Music. These numbers include "streaming equivalent" and "track equivalent" numbers.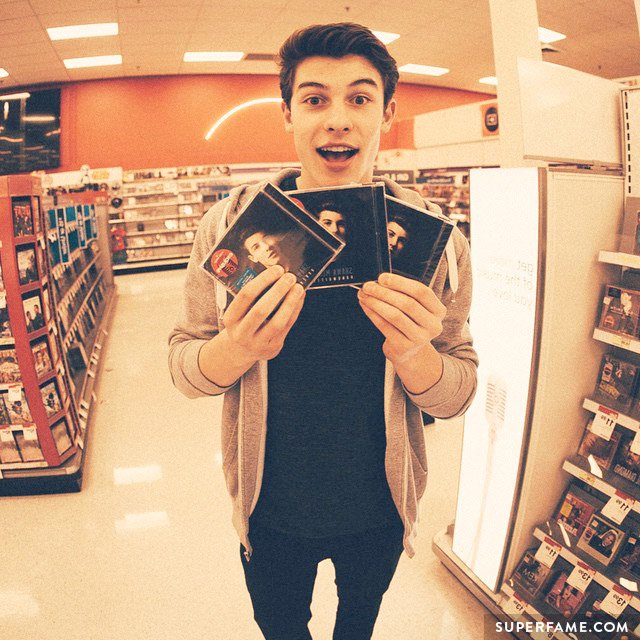 On the pure-album-sales-only BAS Chart, Shawn sold more than both Reba McEntire (56,661) and Tyler The Creator's (48,776) respective albums combined.
These numbers allow Shawn to debut at #1 on both the Billboard 200 and the Billboard Top Album Sales chart.
Cameron Dallas Fails to get #SheBadToNumberOne
Despite previously being able to launch his AwesomenessTV movie "Expelled" to number one on the iTunes movie charts – it appears the competition is far too tough for him elsewhere.
Cameron urged fans to get "She Bad" to the number one spot on iTunes (USA), and told them to trend #SheBadToNumberOne.
He promised to follow fans if they tweeted him screenshots of their purchases and a 5-star rating.
After it was evident the song would not be climbing any higher, Cameron praised fans for their efforts.
According to Kworb's iTunes tracker, Cameron peaked at around 32.4% of the #1 song on the chart, Wiz Khalifa's See You Again, featuring Charlie Puth. Cameron peaked in the low end of the Top 10 for a short time – still a big feat.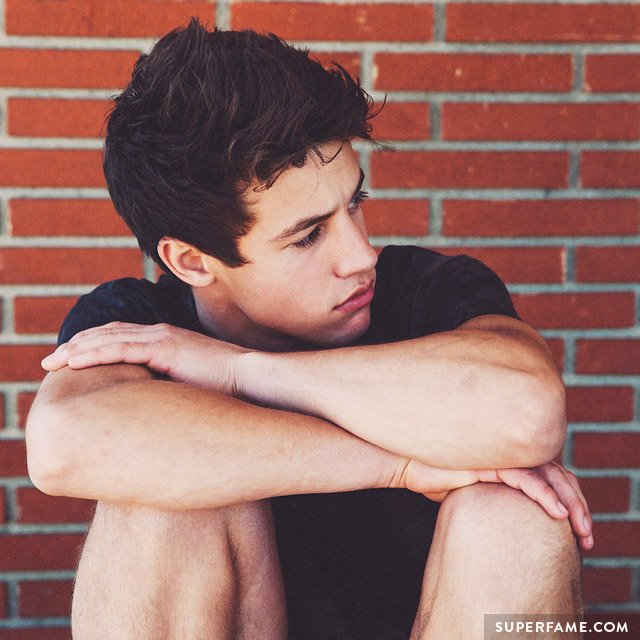 Cameron has yet to release an official music video to match the lyric video, which might provide another opportunity to boost sales.
ARVE Error: API endpoint returned a 403 error. This can occur when a video has embedding disabled or restricted to certain domains.
Have you bought "Handwritten" or "She Bad"? Would you buy a full-length album of Cameron's?