35 different winners were revealed for a pre-show event at the YouTube Space LA, ahead of the 2015 Streamy Awards this Thursday.
Update: Watch the actual Streamys and see the main red carpet photos here.
You can watch the actual show this Thursday (September 17) on VH1 at 10 p.m. ET. It will be hosted by Tyler Oakley and Grace Helbig from the Hollywood Palladium.
Colleen Ballinger Evans won Best Actress. "Thanks, this is awesome. Thank you so much! Oh my gosh. This is so cool. Thank you to everyone who watches my videos. I never thought this weird Miranda thing would become my job. So I'm really grateful to my family and my friends who supported me. And poor GloZell and her broken foot. Yay!"
GloZell, who was posing up a storm for the cameras, injured herself later at the event – and immediately took a selfie before getting medical attention. She was later taken to an ambulance.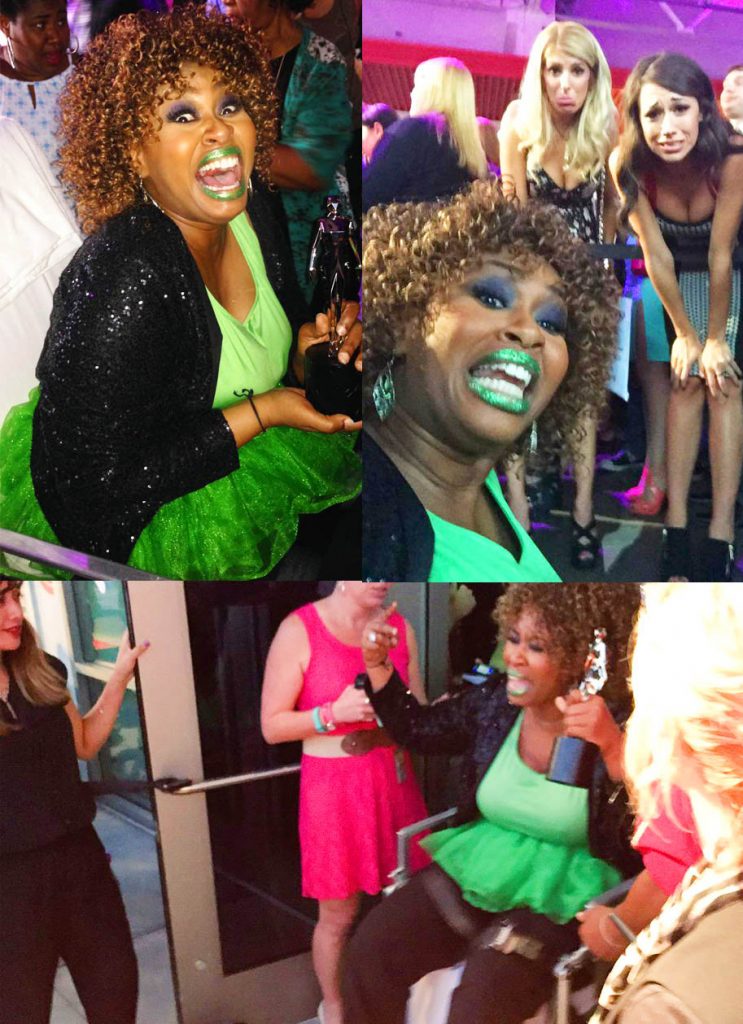 Lauren Elizabeth, who won the category Best Fashion Channel, Series, or Show, said, "Thank you. Um. Now I know why you awkwardly looked at me when I said I'm not going to win anything tonight. So that makes a lot of sense. Uh. Thank you to everyone that believed in me and voted for me. And hello to everyone I don't know. My name is Lauren Elizabeth and I make YouTube videos, just like a lot of you. This is really awkward. Goodbye. Thank you."
Mamrie Hart won Best Writing for You Deserve A Drink. In her acceptance speech, she joked, "Thank you. I mean guys. What the fuck. In your face, Epic Rap Battles. You lazy s****. I write day and night for You Deserve A Drink. I'm running out of ways to make 'taint' a pun. And it's become an art form. This is a great way to make a living."
Pewdiepie and his new haircut accepted the award for Best Gaming Channel via a recorded video. "How's it going? It's Pewdiepie. Thank you so much for this award. Being a gamer is a busy life. The Game Theorists, Markiplier, Smosh Games, all awesome channels. They deserve kisses. Brofist."