Taylor Caniff is facing various felony charges, stemming from a police home raid following a 4th of July party – according to publicly available court data.
Taylor Caniff previously explained his version of events on Instagram, which you can read here in more detail.
In the now-deleted post, Taylor admitted that drugs were found at his home by cops in Warrick County, Indiana – but blamed other party-goers for leaving it there. "I admit there were drugs left inside the house after the gathering, left by I don't know who. Right now I'm being charged with 3 felonies."
Here is the original caption that accompanied his deleted Instagram video.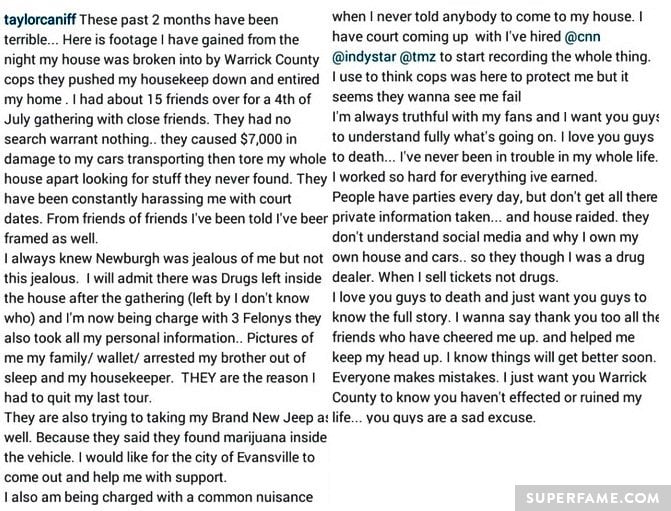 Taylor Caniff Is Facing Various Felony Charges
According to the Warrick County Circuit Court, the court found probable cause for Taylor's arrest on all charges.
According to the charge records, Taylor is facing: Dealing in Marijuana (6 Felony), Maintaining a Common Nuisance (6 Felony), Unlawful Possession or Use of a Legend Drug (6 Felony), Possession of a Controlled Substance (A Misdemeanor), Contributing to the Delinquency of a Minor (A Misdemeanor), Possession of Marijuana (B Misdemeanor) and Possession of Paraphernalia (C Misdemeanor).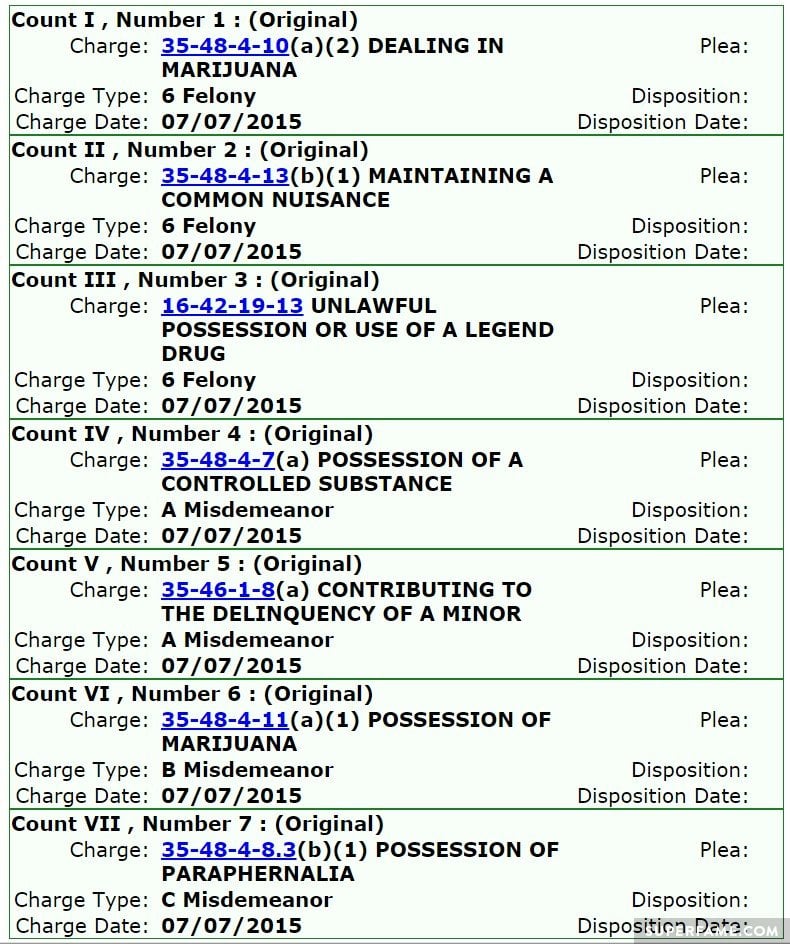 According to the minute entries, Taylor's bond was set at $1000 cash. His initial hearing was set for October 5, 2015 at 9:00 a.m. He will be facing trial on June 28, 2016.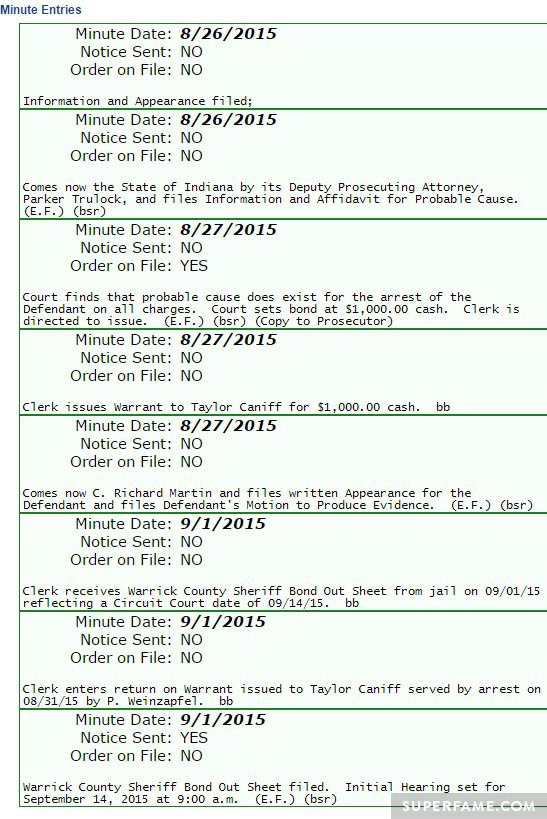 If you haven't already, you can read his version of events by clicking here.