Despite rumors of Taylor Caniff dating Taylor Alesia floating around, Caniff has officially claimed that he's single, in a morning show interview with a San Diego TV station. You can watch it here.
Update: Taylor Alesia posted a photo of them kissing as proof of their relationship and called Caniff a liar. Click here to see more.
They discussed his love life, his haters, and how rich he is. The anchors were also shocked when Taylor revealed that he has already bought his own house in Baytown, Texas – and a silver Lamborghini at the age of 18.
Taylor Caniff Confirms That He's Single
Fans were wondering if Taylor Caniff was dating his close friend Taylor Alesia – as she's travelling around with him on his RV Project tour helping with the merchandise.
"Do you have a girlfriend?" the anchors ask him.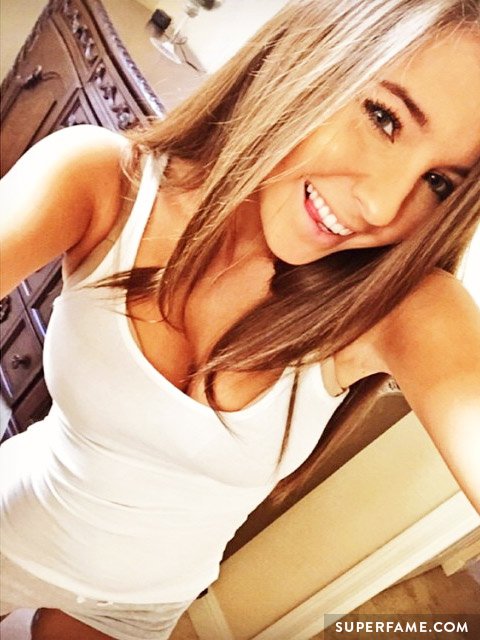 "Um, no I do not. Currently," he confirms.
"Do you want a girlfriend? Because there's like thousands of girls on my Twitter feed that want you," they ask.
"I don't know…maybe," he says.
Taylor Caniff on How Vine Allowed Him to Buy a Lamborghini & a House
It's no secret that many Vine and YouTube stars have serious money in the bank, and Taylor Caniff is no exception.
"A lot of folks make money doing this, is there money to be made with that many followers? Do you get sponsors on board? How does it work?" Marc Bailey asks.
"There's all kinds of things…like Pop Tarts, Coca Cola, Sprite…they like younger kids like us, they like us to do promotional work," Taylor responds.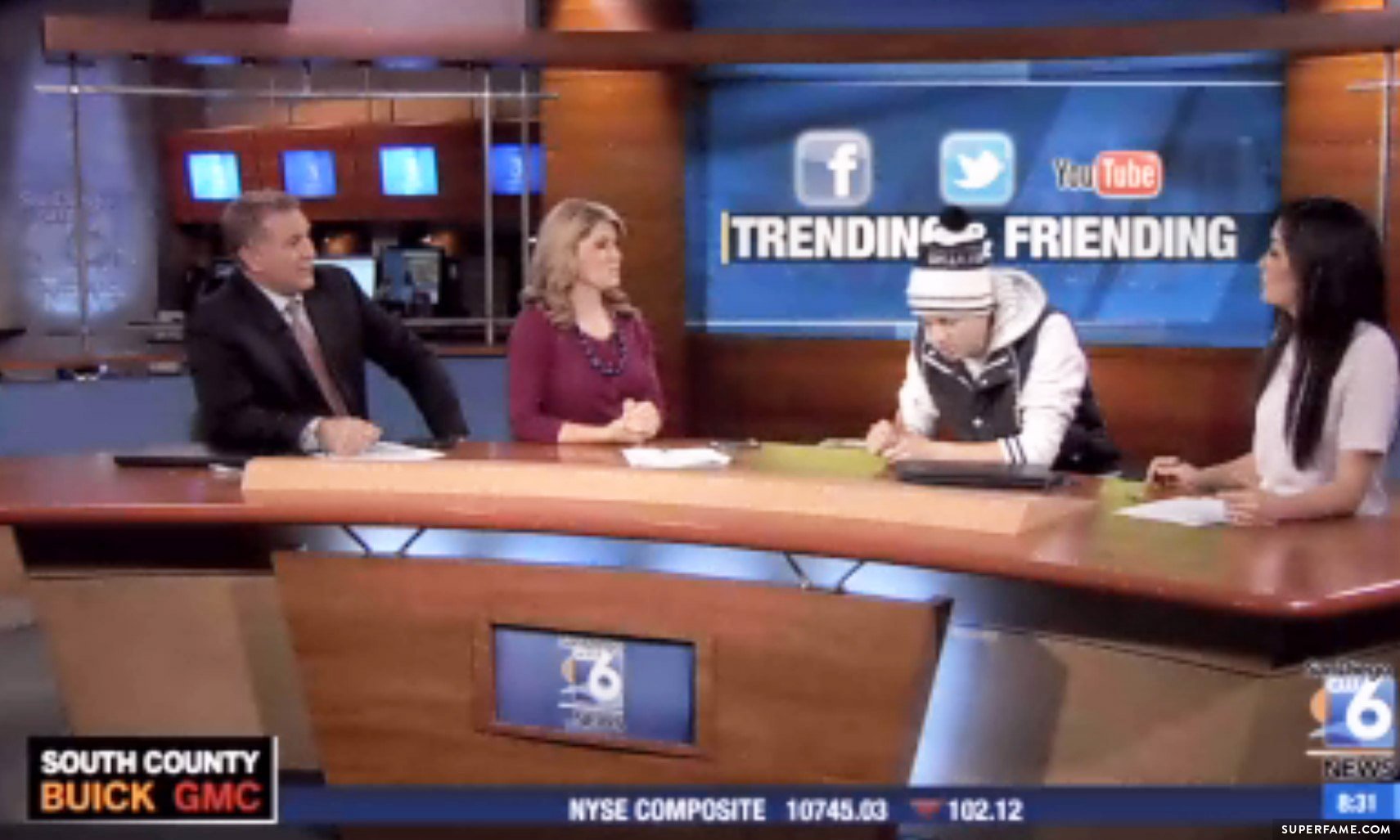 "Can I ask you how much money you've made doing this?" they ask.
"I've got my first home in Baytown, Texas where I live now."
"Wait, you're 18 and bought a house?!" the shocked anchors react.
"I bought my first house, and my first car, a Lamborghini Gallardo," Taylor replies.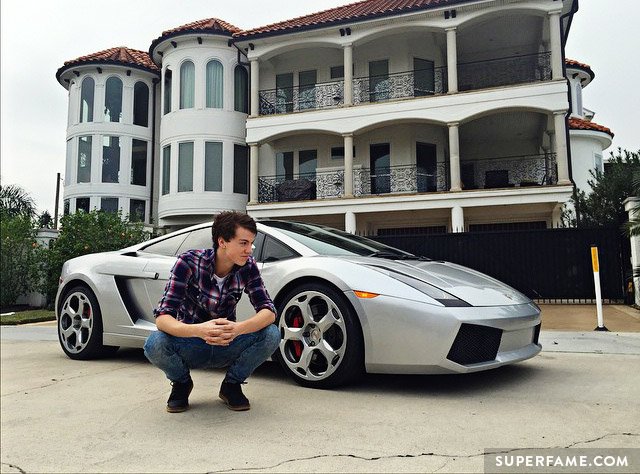 "That's really your car?! I thought…this is cute, he's posing in front of a mansion with an expensive car," they exclaim.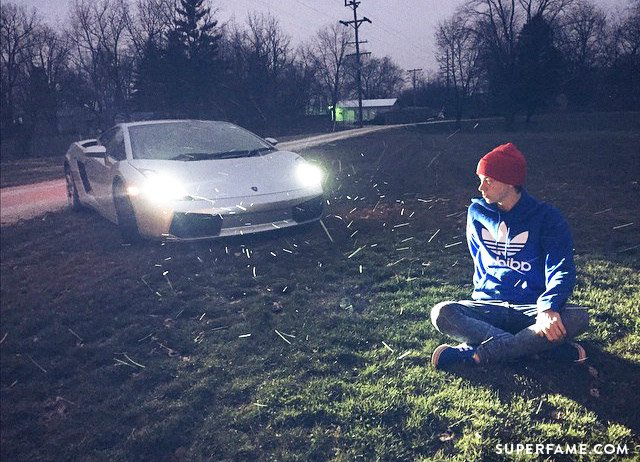 The anchors later ask him how he deals with online haters. "He shows them his Lamborghini," they joke. "Haters gonna hate."