Taylor Giavasis just took "relatable tweeting" to a whole new level, with shots of her period stains.
Taylor recently flew off to Paris with rumored beau Nash Grier. According to our poll on that page, fans are evenly split on whether they like Nash and Taylor as a potential couple.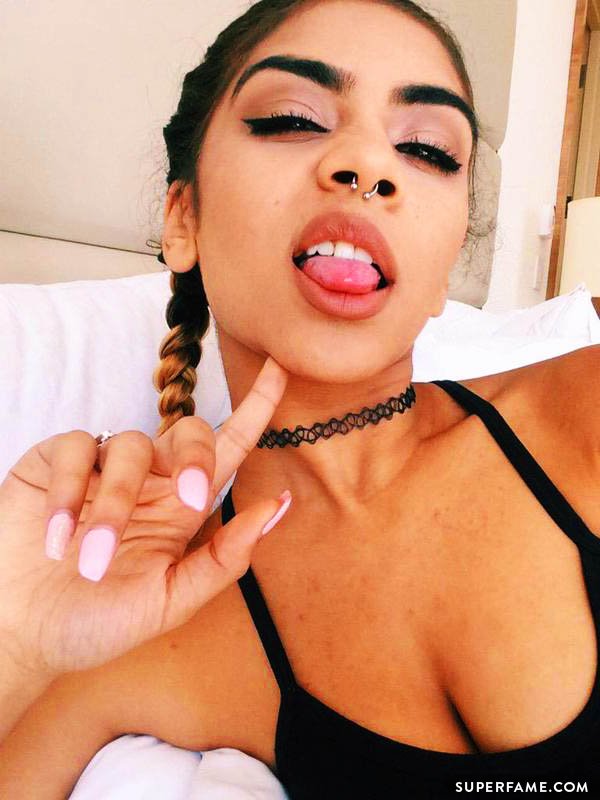 Taylor Giavasis Debuts Her Period Blood on Snapchat
Taylor Giavasis surprised fans with an interesting photo on Snapchat. While some stars snap photos of themselves, or food – Taylor went one step further.
"When your period blood makes a face :(" she captioned.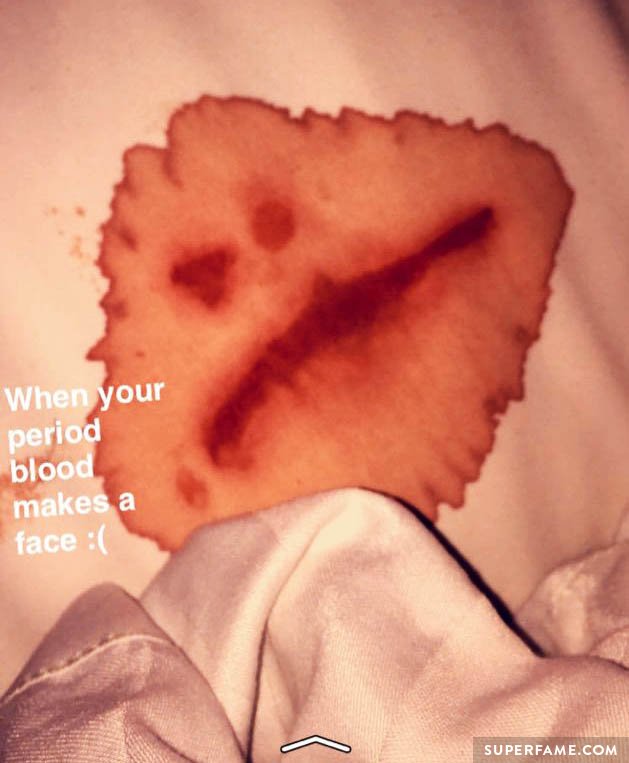 Taylor pointed out the less-than-amused smiley face that appeared in her period stain.
Taylor also made sure to also re-post it on Twitter, for a maximum audience. "The BEST Snapchat I have EVER made!" she said.
After she posted the photo on Twitter, fans were begging to see more, and asked for her Snapchat username.
Would you also like to receive further updates of Taylor's period blood? You can add her at "Taaylorniccolee".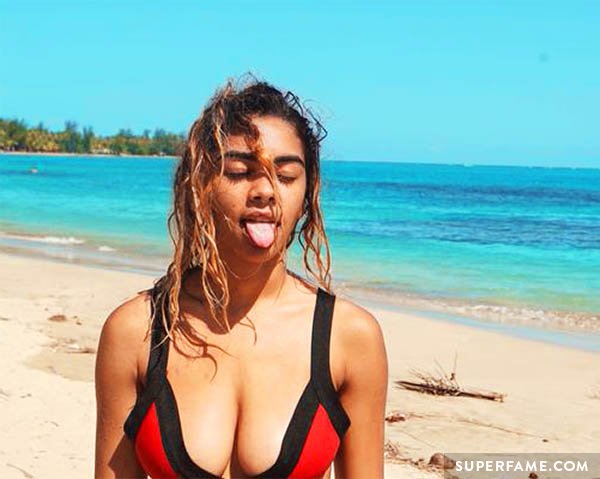 Fans React
Fans were loving her period stain, and it garnered rave reviews on Twitter.
[total-poll id=12443]