Troye Sivan went public with his male model boyfriend Jacob Bixenman at this year's MTV Video Music Awards with their biggest date yet!
Update: Jacob & Troye made it Instagram official and dropped a sexy music video.
What did they get up to? The adorable dating couple made sure to make the rounds, and met as many celebrities as possible – including Ariana Grande, DNCE, Hailee Steinfeld and more!
1. Troye & Jacob Meet Gold Medalist Queen Simone Biles
Simone Biles went on Snapchat and blessed us all with this selfie with Tracob! We can feel the love from here.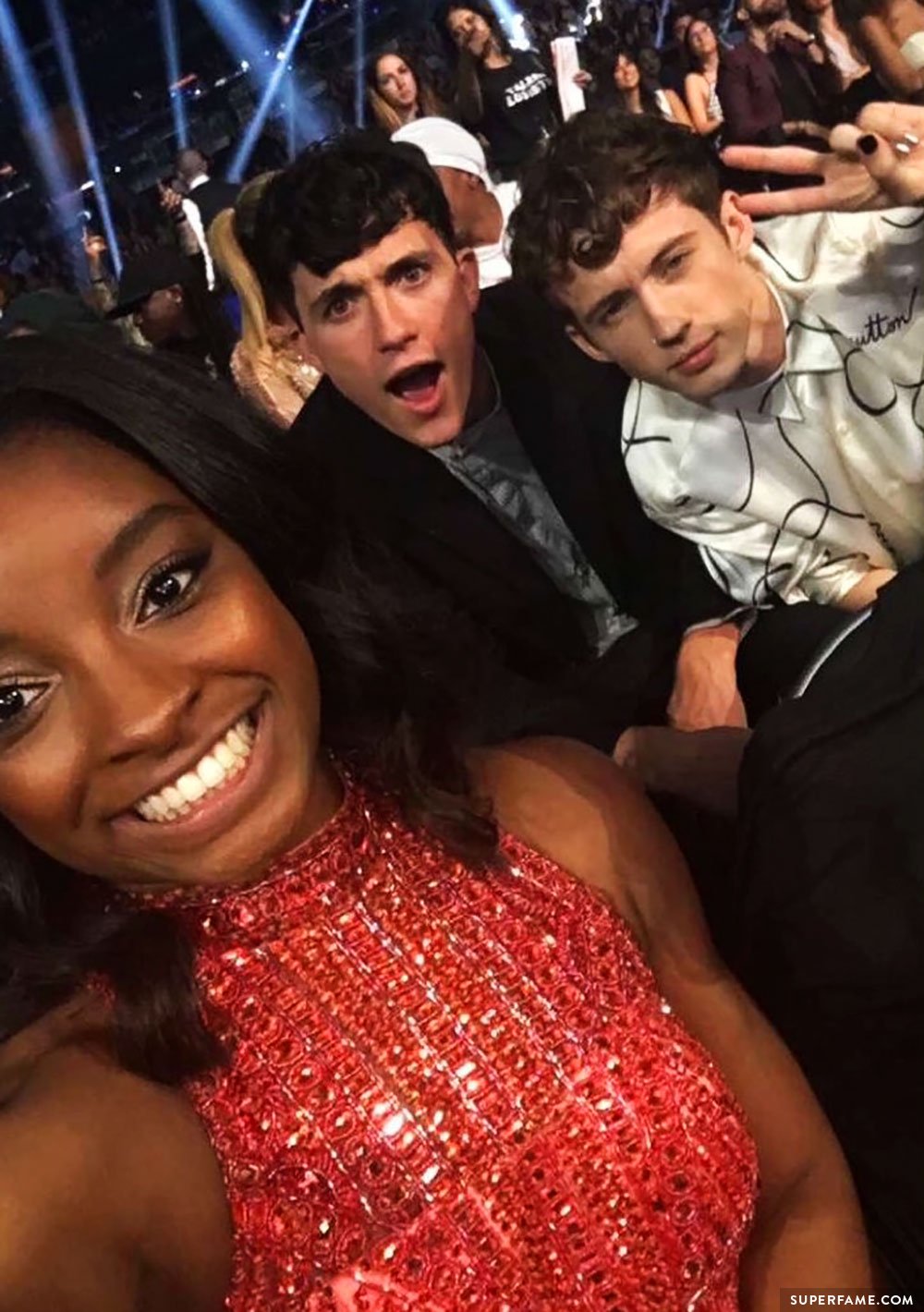 2. Ariana Grande Runs up to Tracob for an Excited Chat
Fans also spotted none other than Ariana Grande engaging in a lively conversation with the couple. Squad goals.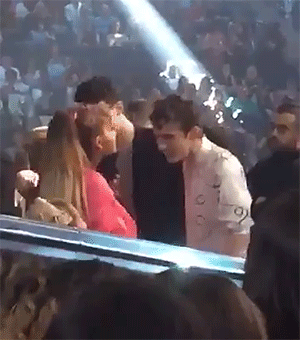 Both Troye and Jacob were also featured on Ariana's Snapchat!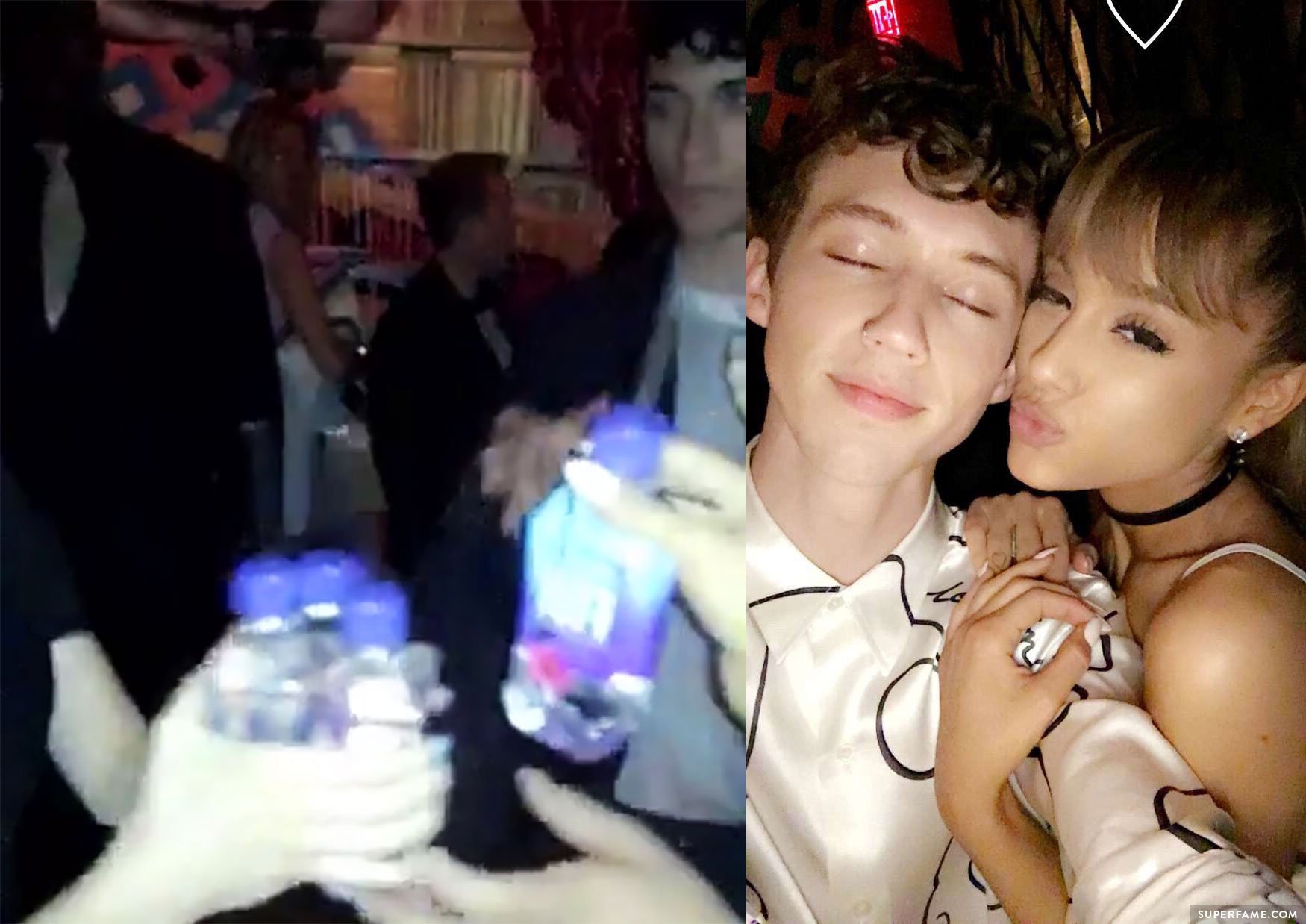 3. Tracob Hang out With Joe Jonas & DNCE!
Troye Sivan was chatting with Joe Jonas during the show, but eventually met up with the entire DNCE crew!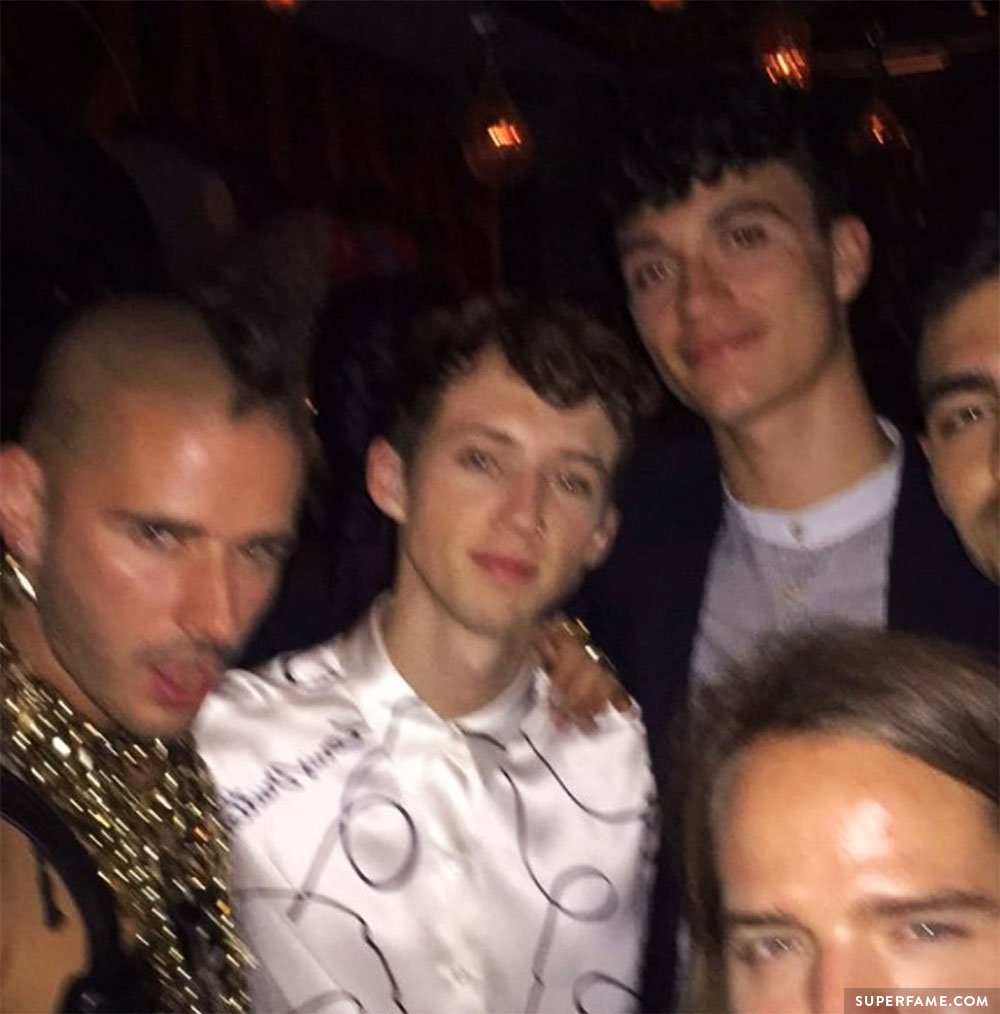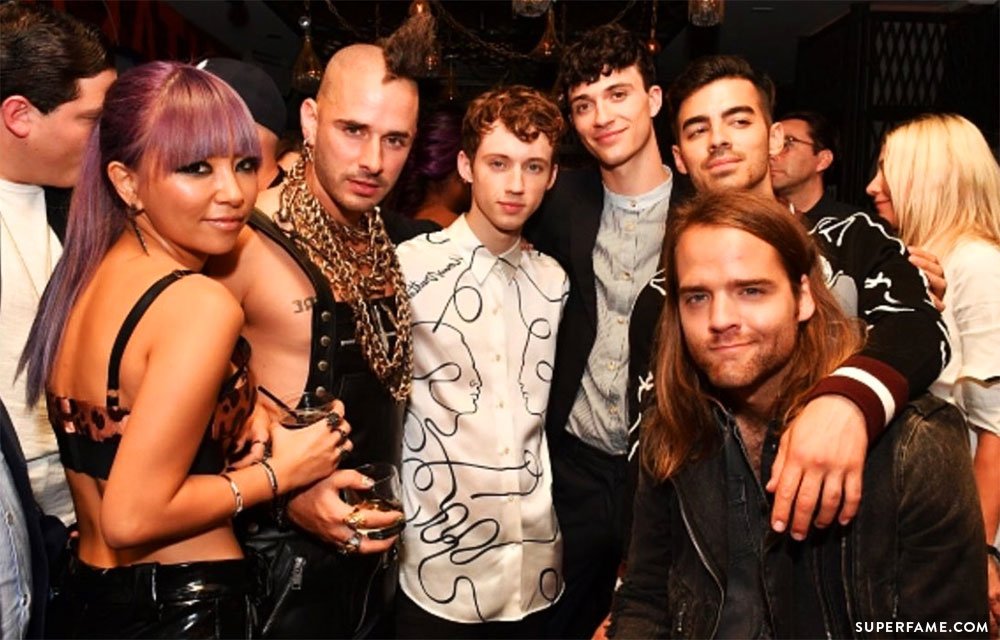 4. Troye & Jacob Get Handsy with Joanne the Scammer
Troye and Jacob didn't want to miss their chance to pose with Joanne, who somehow scammed her way into the show!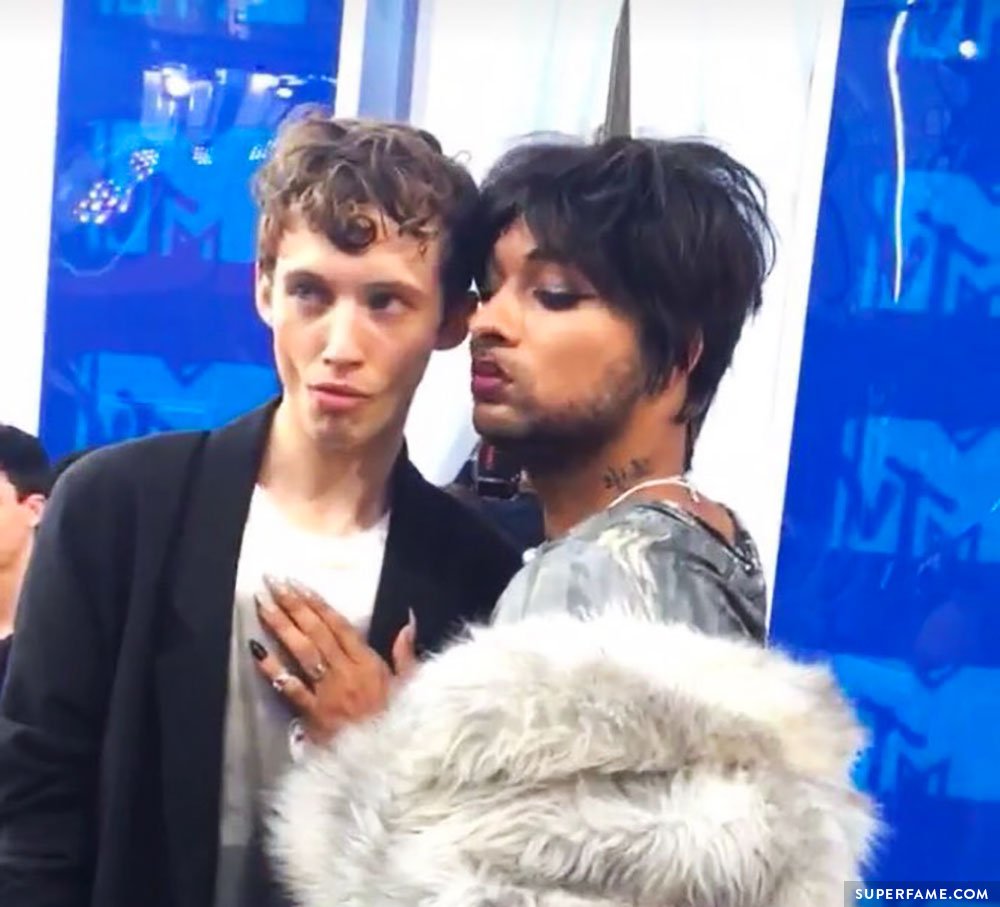 Jacob posted this one on his Instagram.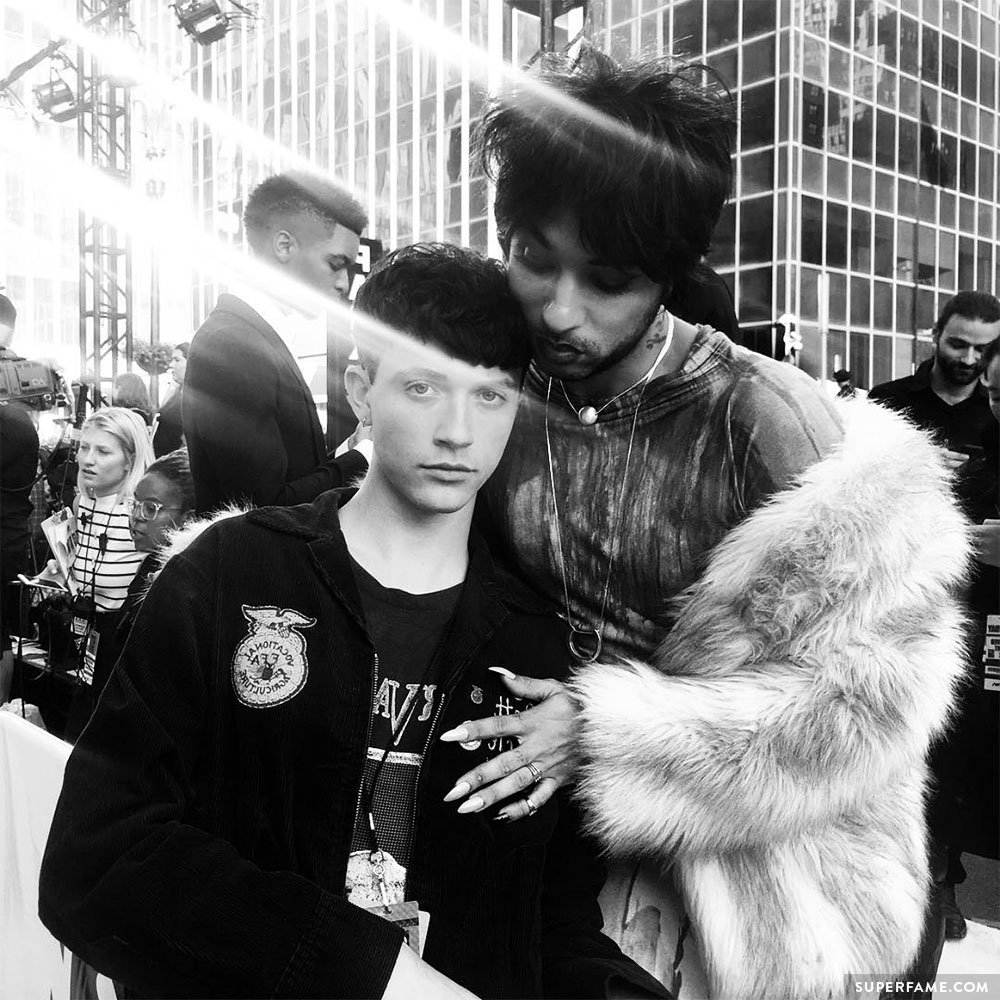 5. Troye & Jacob Stand up for Alicia Keys!
Troye Sivan and boyfriend Jacob thought that Alicia deserved a full standing ovation.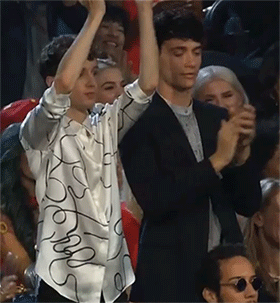 6. Troye Looks at Home With Jacob & More Model Friends!
Before the show started, Troye and Jacob were at a pre-VMA party and posed with some more male model friends. He fits like a glove!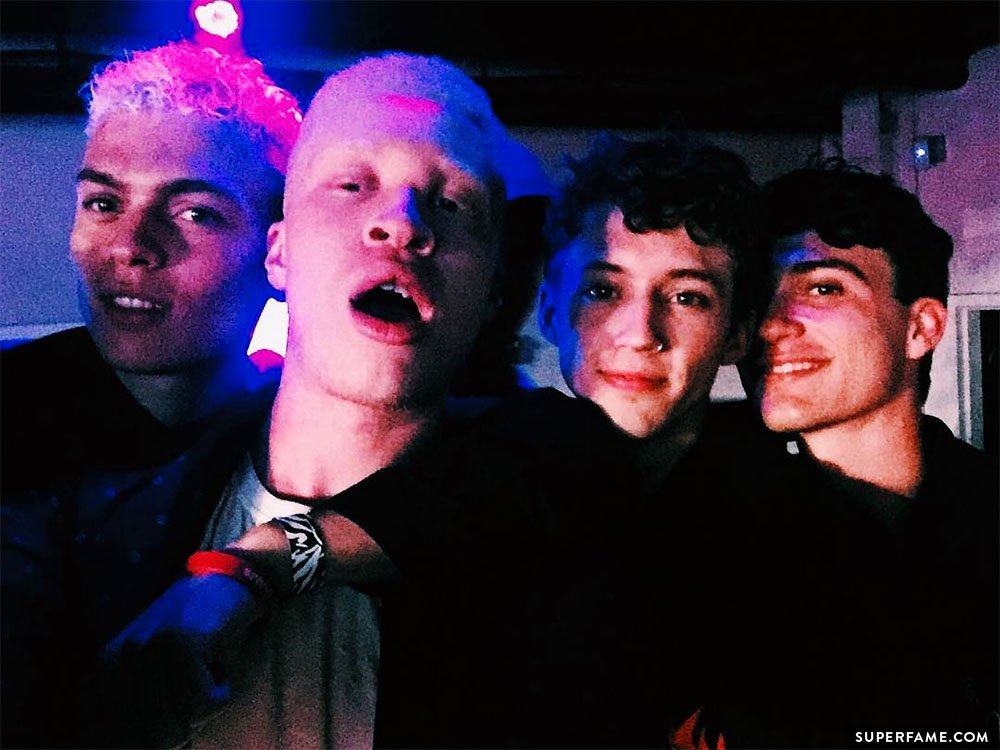 7. Jacob Gives Boyfriend Troye a Piggyback Ride!
Republic Records held a VMA afterparty, and Troye decided to go on a ride on top of Jacob! Awwww.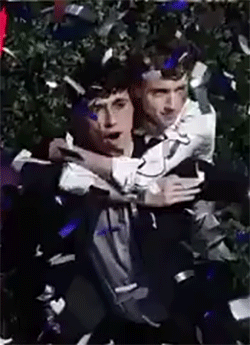 8. Troye & Jacob Are All of Us
Just look at them.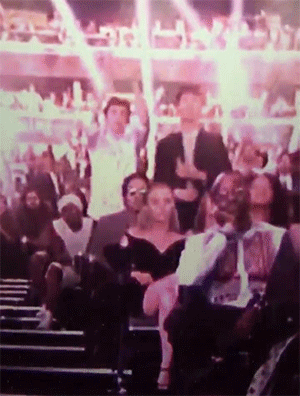 We can't wait to see what happens next for Tracob!