Troye Sivan released a bunch of $14 tickets for sale in the United States, and they all sold out at breakneck speed.
In fact, the Los Angeles tickets were sold out in less than 30 seconds – then a ton of them immediately popped up on StubHub for $200.
The U.K. tickets have not yet been released, but fans are already worried they'll miss out.
Hint: Janoskians fans previously threatened to burn down a tour venue if more dates weren't added, and it worked! [Ed. Note: Don't do that.]
Troye Sivan Announces Tour Tickets Are for Sale, Then They All Sell Out
Troye released tickets at noon, priced at a shockingly affordable $14.
Most tickets sold out in 30 minutes.
The L.A. tickets sold out in 30 seconds.
A sold-out banner was splashed across Troye's website.
Tickets Immediately Pop up on the Secondary Market
StubHub still has some left as of writing – at inflated prices.
Fans were also peddling their tickets on Twitter for higher prices.
Twaimz Also Didn't Get Tickets
"I just saw Part 2 today, and it was SO GOOD. I f****** love Troye. I heard his f****** concert in San Francisco is sold out! And I wanna f****** go." Twaimz said on YouNow.
"I'm probably just going to show up. And like get Troye's number and be like, Troye let me the fuck in!"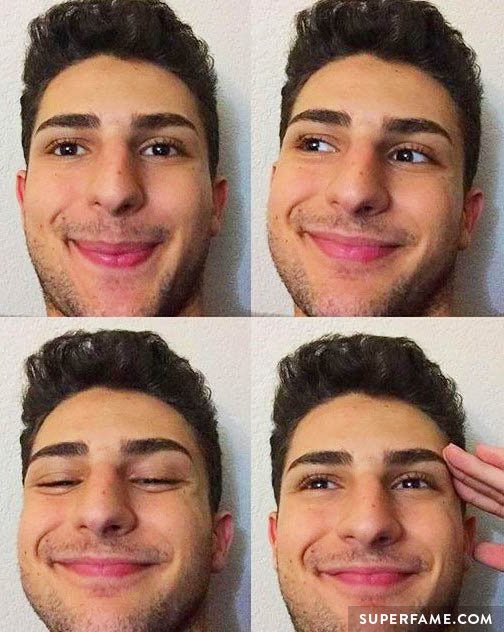 "I love me some Troye. I definitely want to go."
Fans Rage (Mostly at StubHub): "Go Suck a D***!"
Many fans weren't happy at StubHub. "Go SUCK A D***!" one fan tweeted.
"You're a B****!" another said to StubHub.
There were many pleas for retweets.
A lot of people didn't like StubHub's algorithmically generated $200 tickets.
Some didn't know Troye was popular in the first place.
Many begged for more dates.
Some fans were also peddling their wares at marked-up prices on Twitter.
Troye Reassures Fans
"If you can't get tickets or do not live in a city that I am visiting, do not stress! I'm going to be playing loads more soon. Excited to see you," Troye tweeted.
[total-poll id=10729]