Looks like even Hayes Grier has his limits. Now we know he can't wakeboard.
Hayes Grier strips off to go wakeboarding with brother Nash Grier and Carter Reynolds, in an Aero Now advertisement for Aeropostale.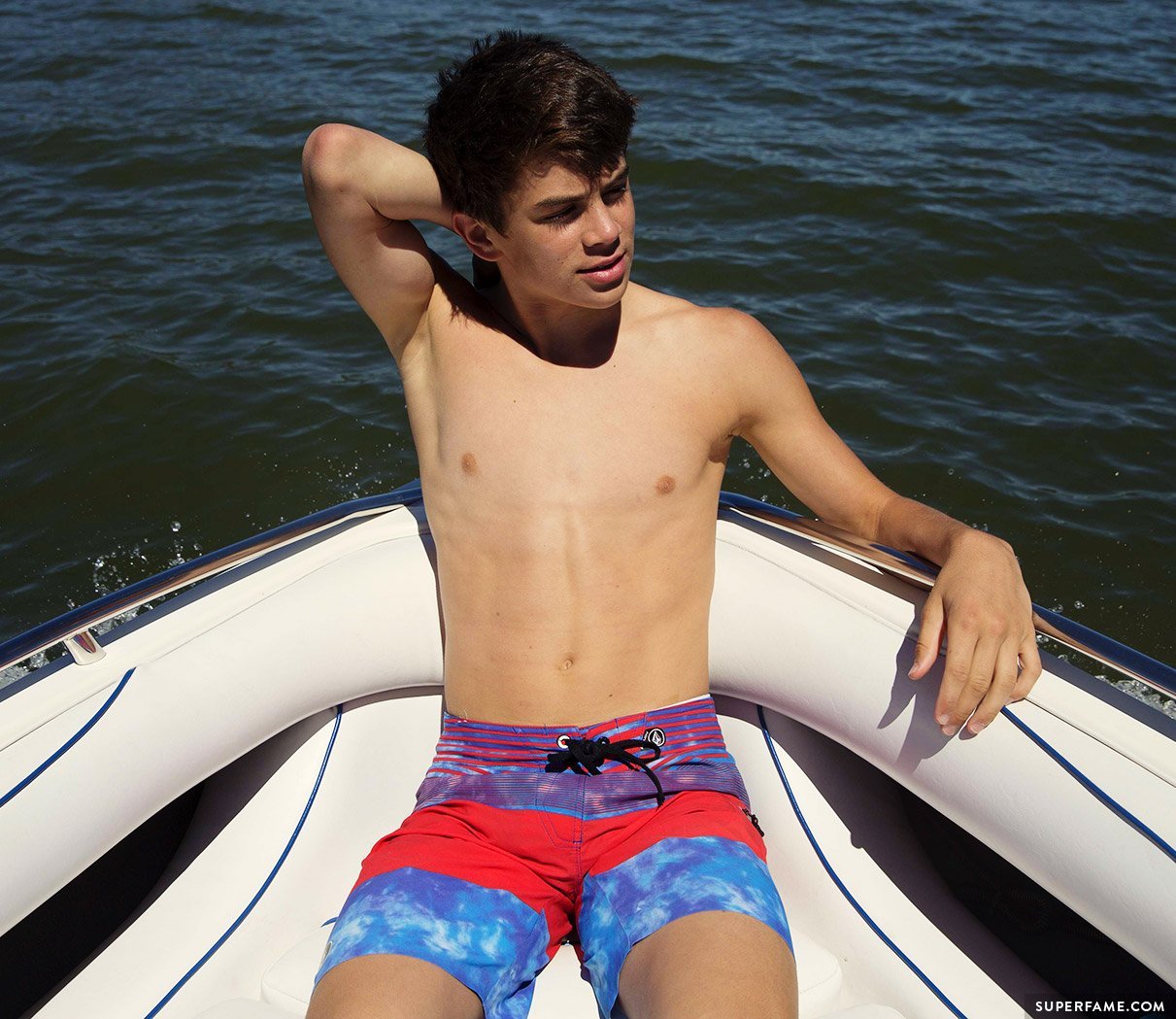 By the way, if you don't know what wakeboarding is, it's when a motorboat pulls you around on a board – like surfing, with more failure.
"I haven't wakeboarded for so long," the Vine star admits anxiously, while Carter Reynolds and Nash Grier respond with nods of understanding. "It's gonna be good."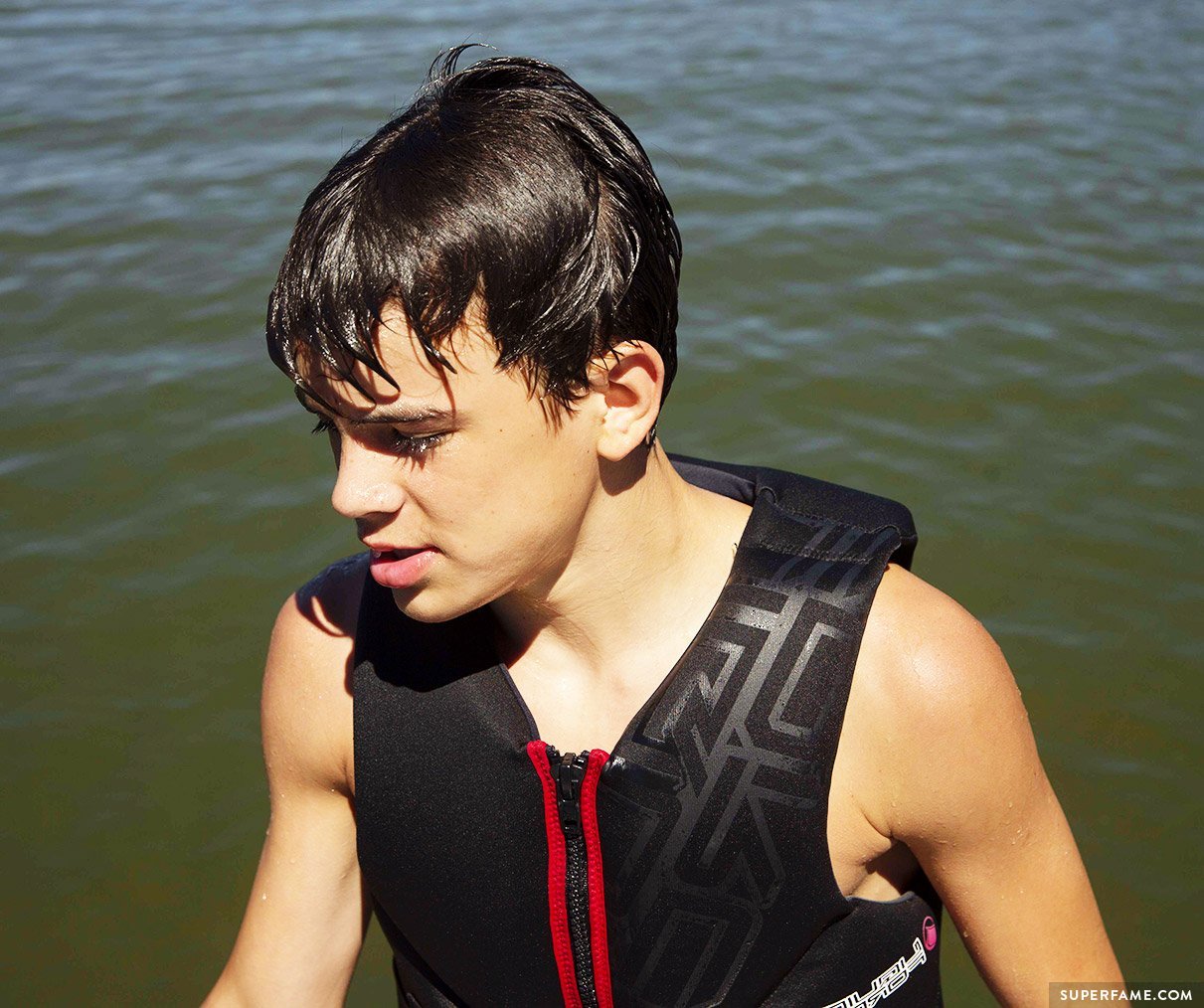 In his blue, purple and red-striped swimming shorts and black flotation vest, Hayes bends over – revealing that he's even wearing Aeropostale underwear. This has got to be the most invasive product placement yet.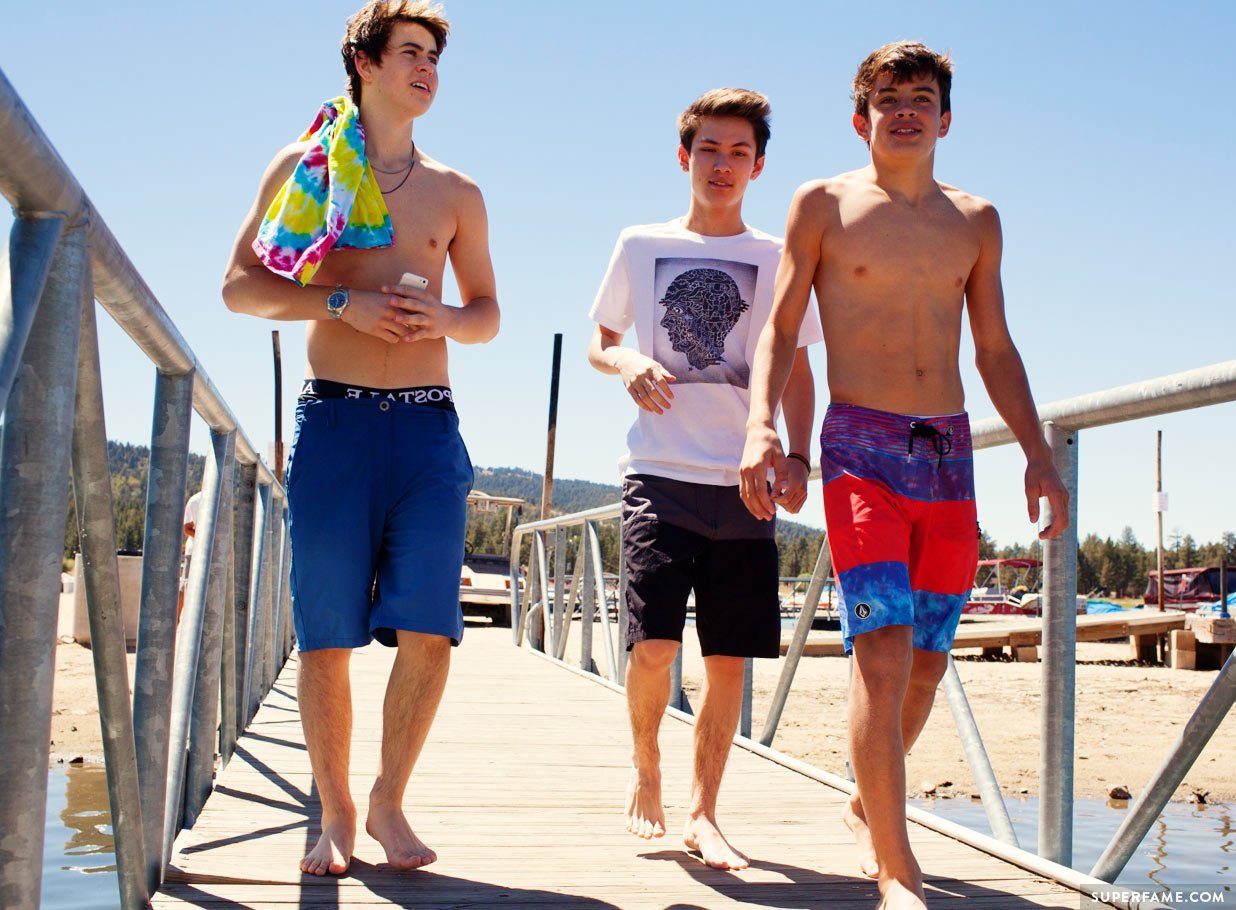 Hayes grabs the line on his blue-and-yellow Ronix District wakeboard, and shouts, "I'm so pumped up, this is so fun!"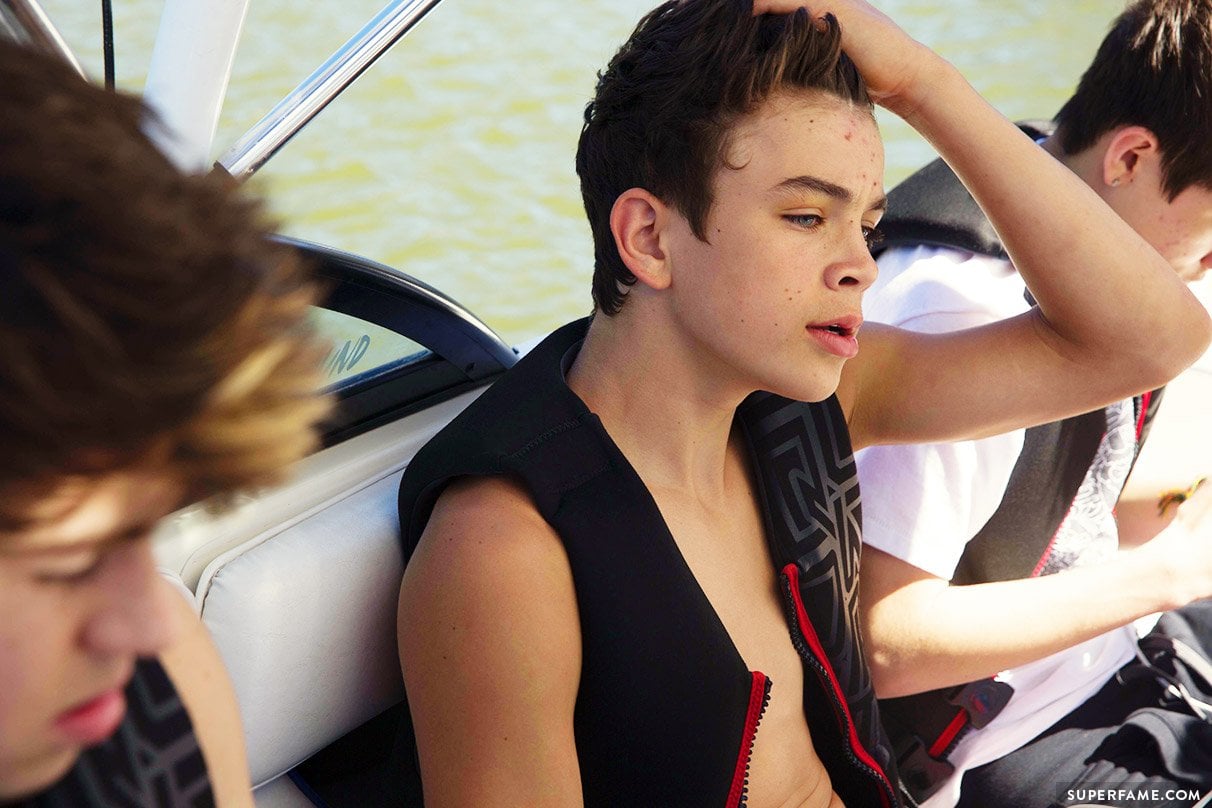 The motorboat pulls away from the port as Hayes tries to jump and do a trick – which backfires – as he plunges headfirst into the green-tinted water.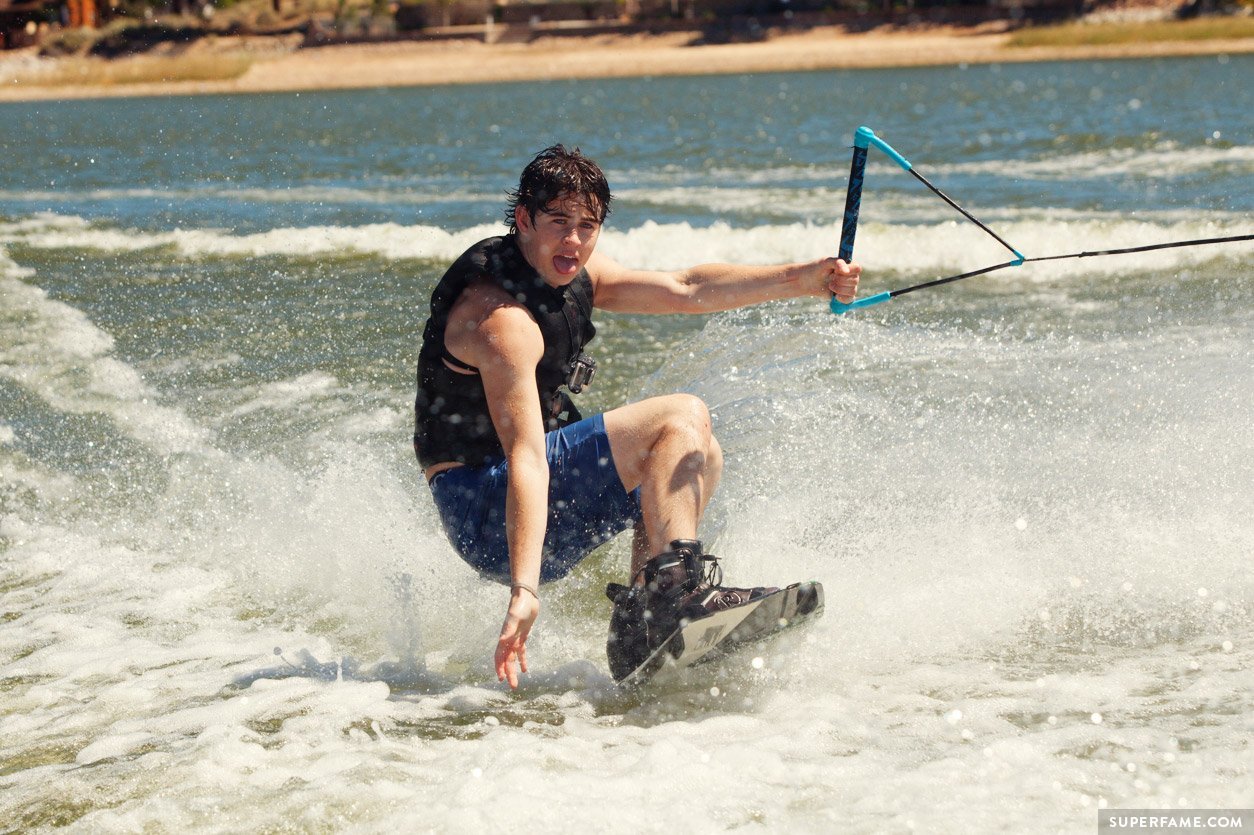 "That was so sick, that was so cool," he says as he climbs back onto the boat.
Better luck next time!