Cameron Dallas just went skydiving, but Carter Reynolds played it safe (on the earth's surface) by going jet skiing for his Aero Now challenge.
Update: Aeropostale deleted the ad after Carter's controversial video leaked. He was probably fired too.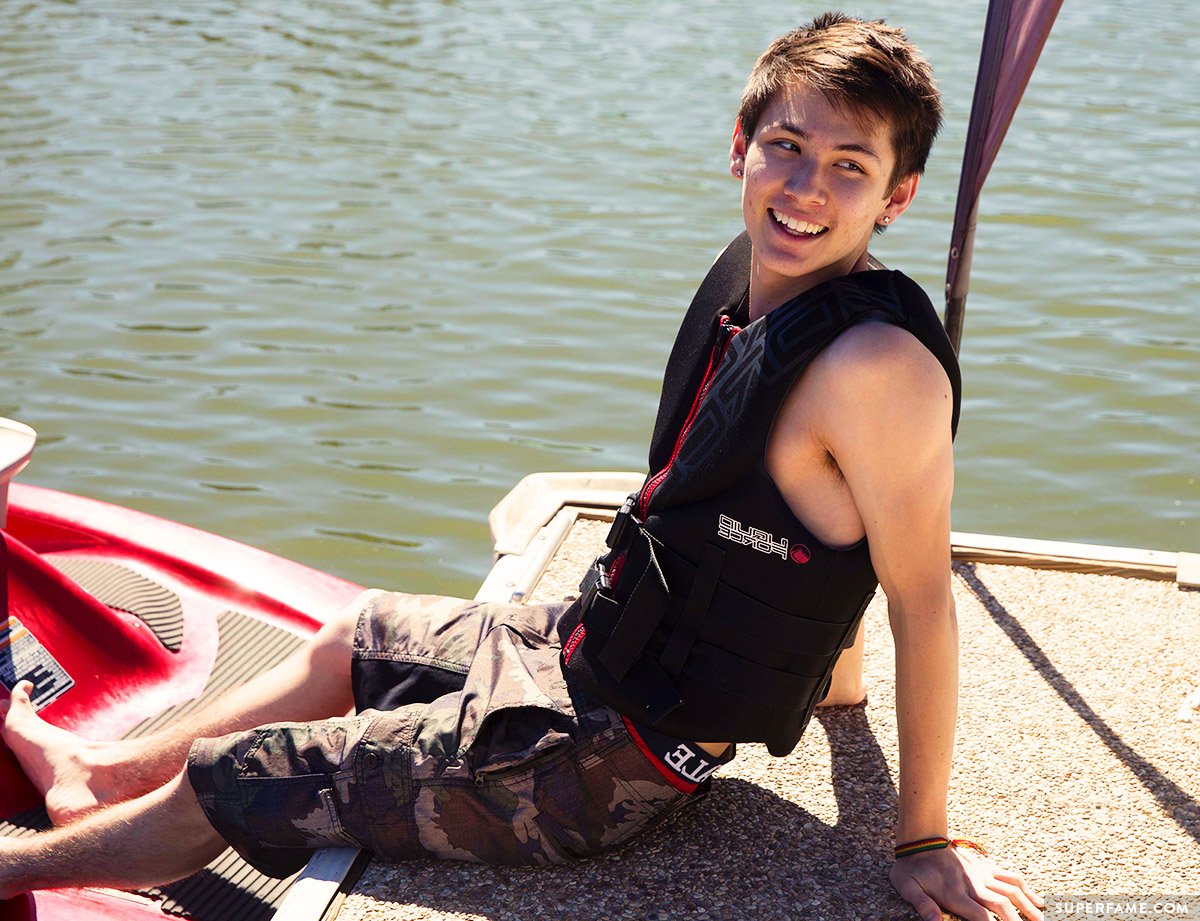 Carter Reynolds teams up with Nash Grier, as they race red and blue jet skis around a lake for an Aeropostale advertisement.
"It's gonna be sick," says Carter as he buckles up a black vest and readies the GoPro.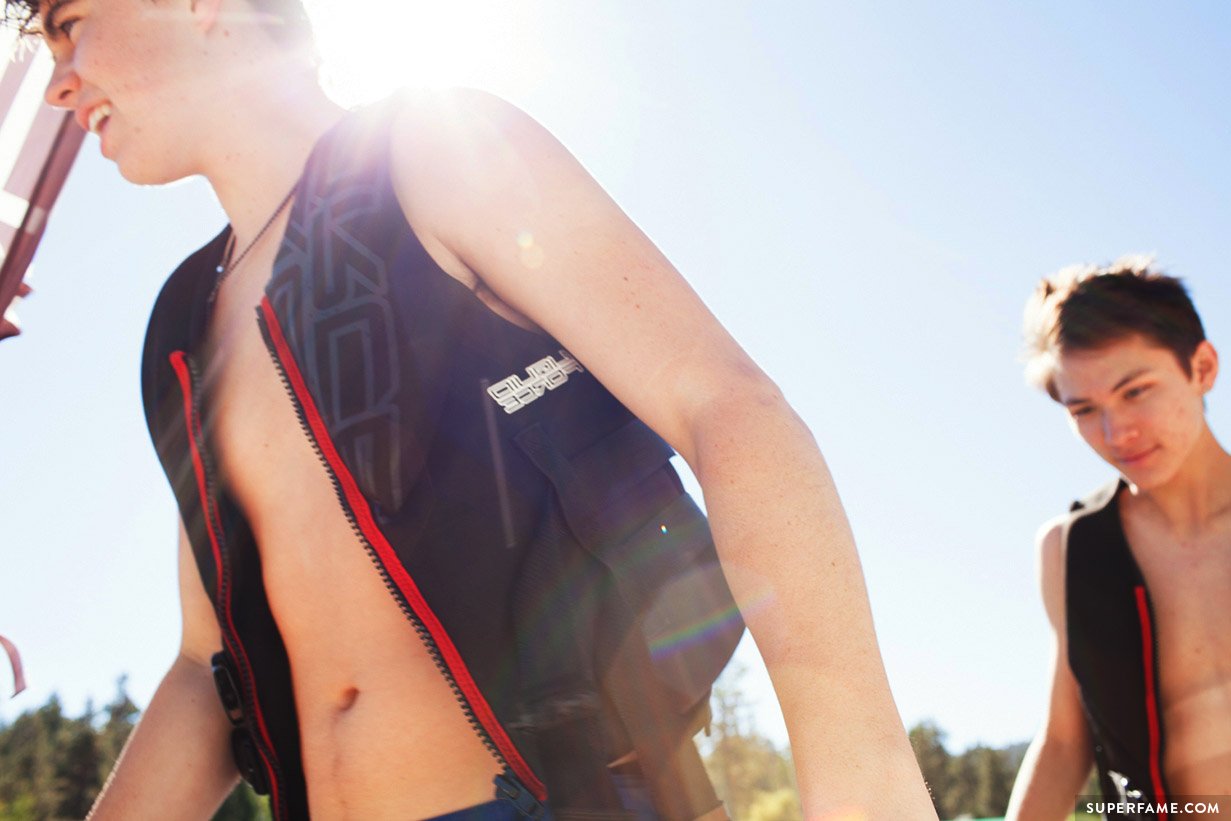 Carter, who has clearly used a jet ski before, says, "I'm gonna start it in…five, four, three, two…one!"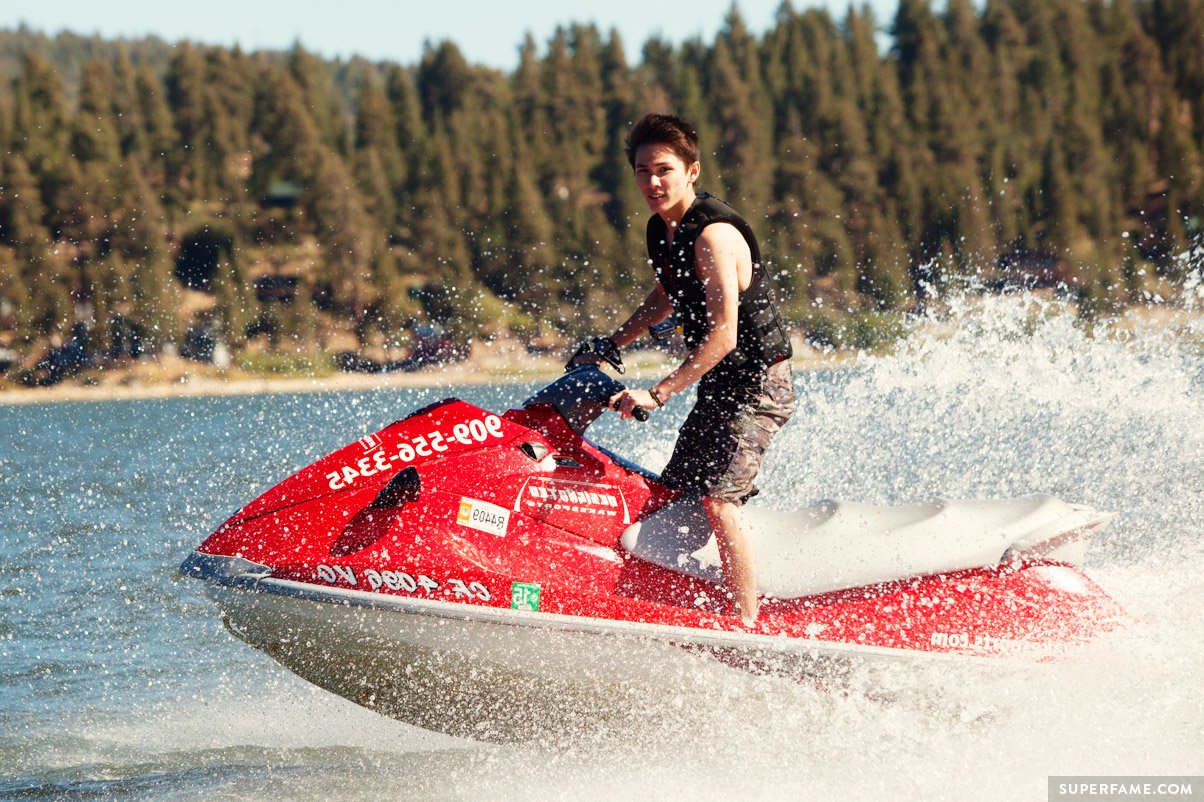 He jets off on his bright red jet ski, standing up and maneuvering the jet ski like a pro – his tousled hair going crazy in the wind.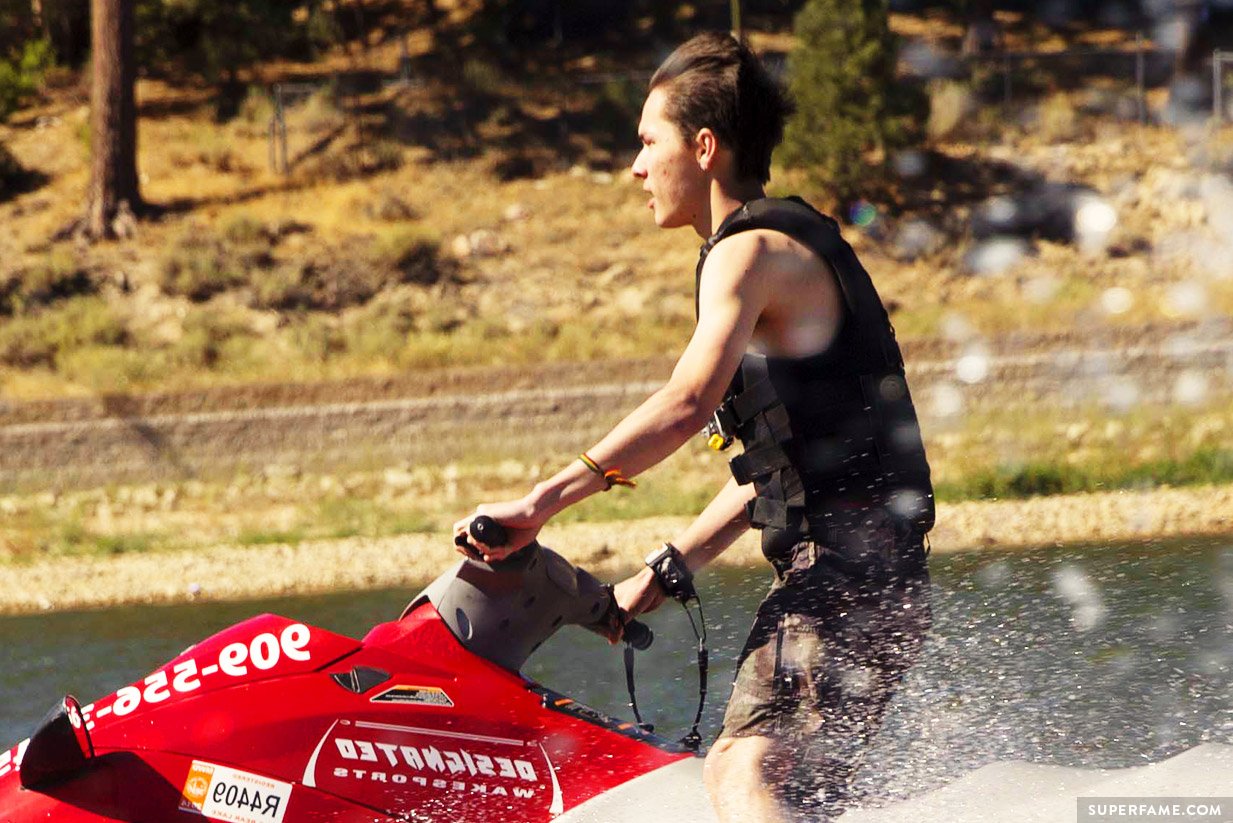 Nash does not follow too far behind in a blue jet ski, and they race around the lake with the cameraman.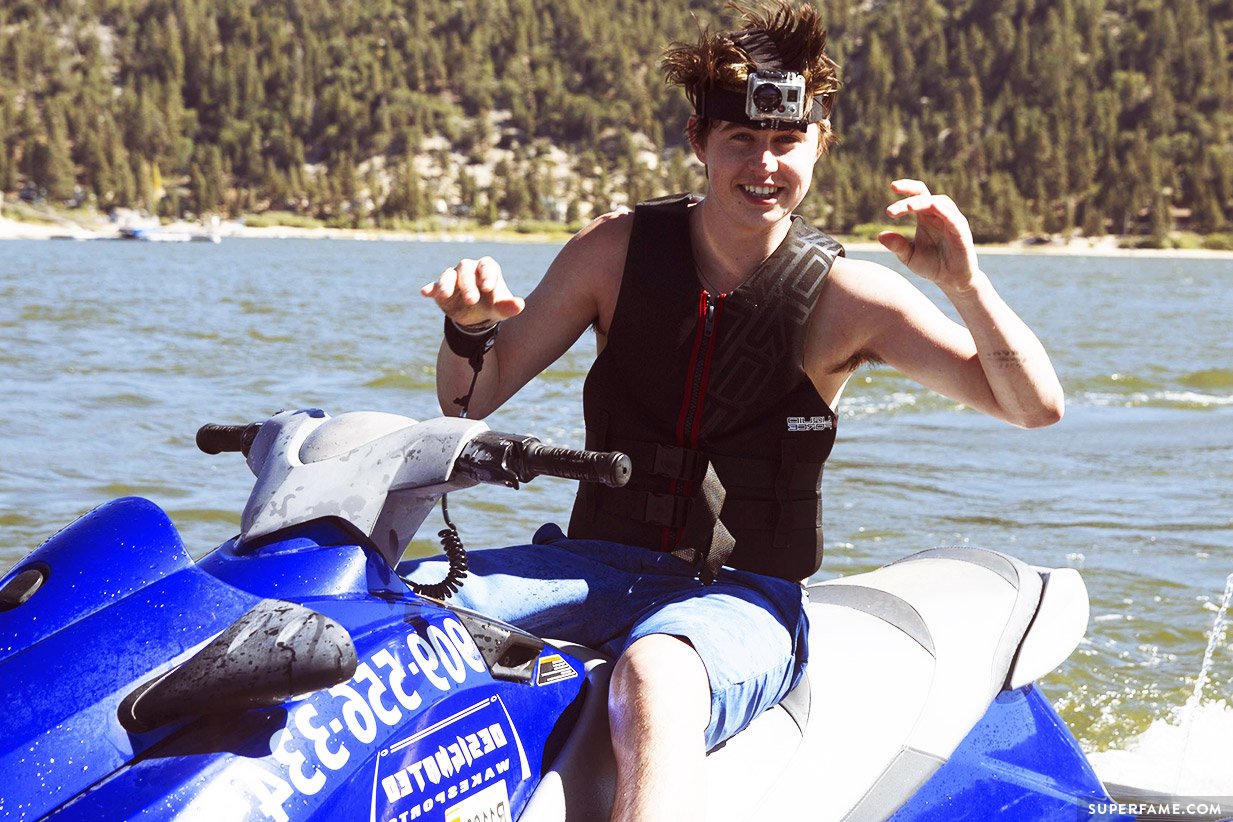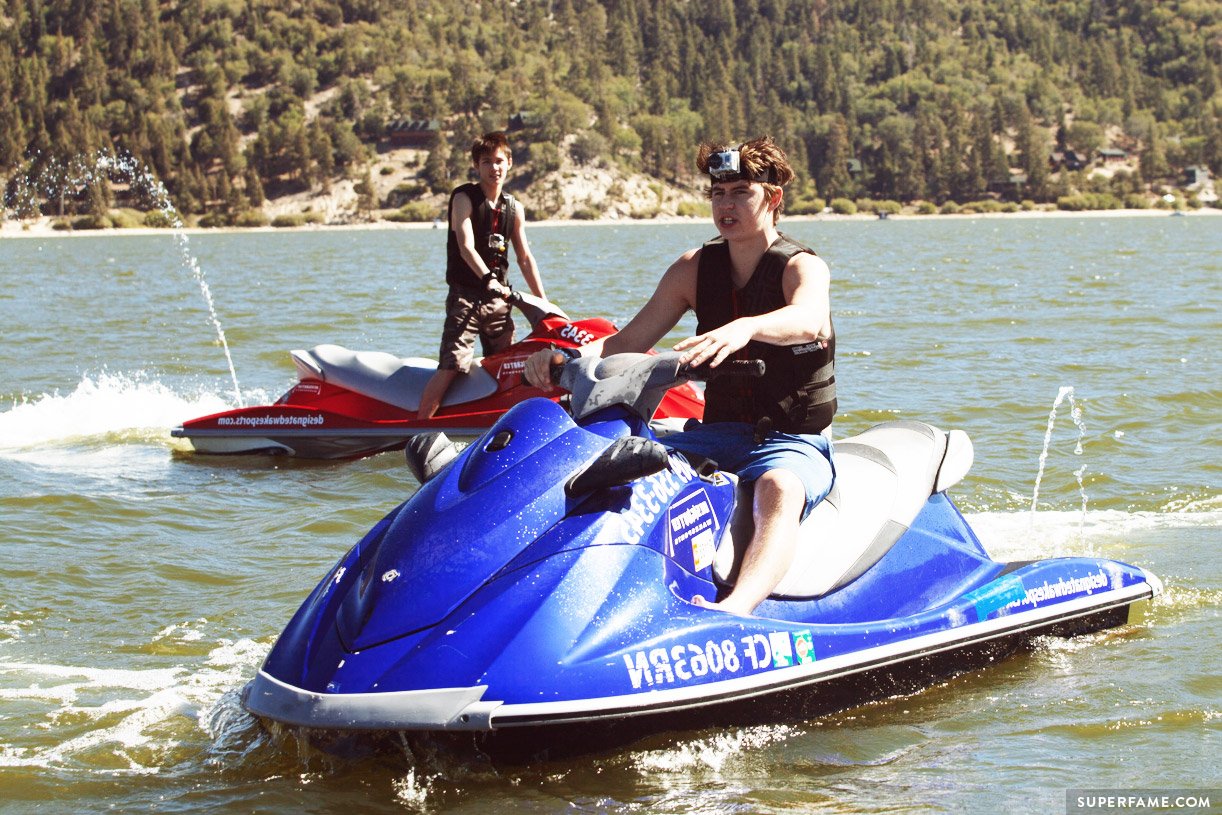 They end their lake ride with a handshake, bro-style.