Chance Sutton's accounts (Twitter, Snapchat etc.) were hacked, and his secret DMs, very private, intimate pics and some video were leaked online.
Fans then blasted him for allegedly "cheating" on his now ex-girlfriend Tessa Brooks, which might have possibly resulted in their breakup around a week ago. They initially claimed that it was a friendly, mutual decision.
Chance also had the opportunity to deny the cheating claims in a live stream, but didn't! Is it all true, then?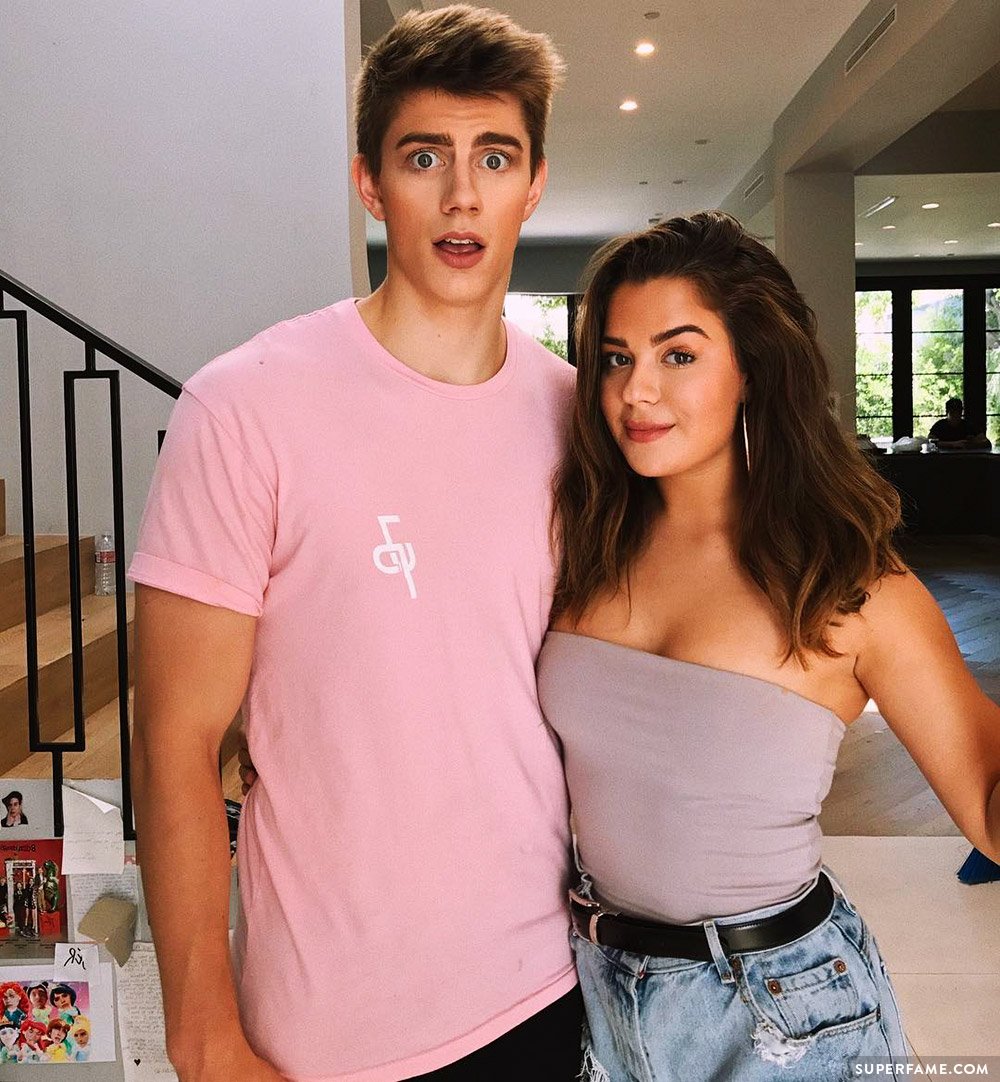 Tessa Brooks Recently Broke up With (Ex) Boyfriend Chance Sutton
Around a week ago, Tessa Brooks took to YouTube to reveal that #Chessa was finally over. She claimed then that the breakup was a mutual decision to "save their friendship".
ARVE Error: API endpoint returned a 403 error. This can occur when a video has embedding disabled or restricted to certain domains.
"I spend like 80 percent of my life and time with him," she said. "I live with him." Due to this, she told fans that she did not want their current relationship to deteriorate. "I have seen others end badly."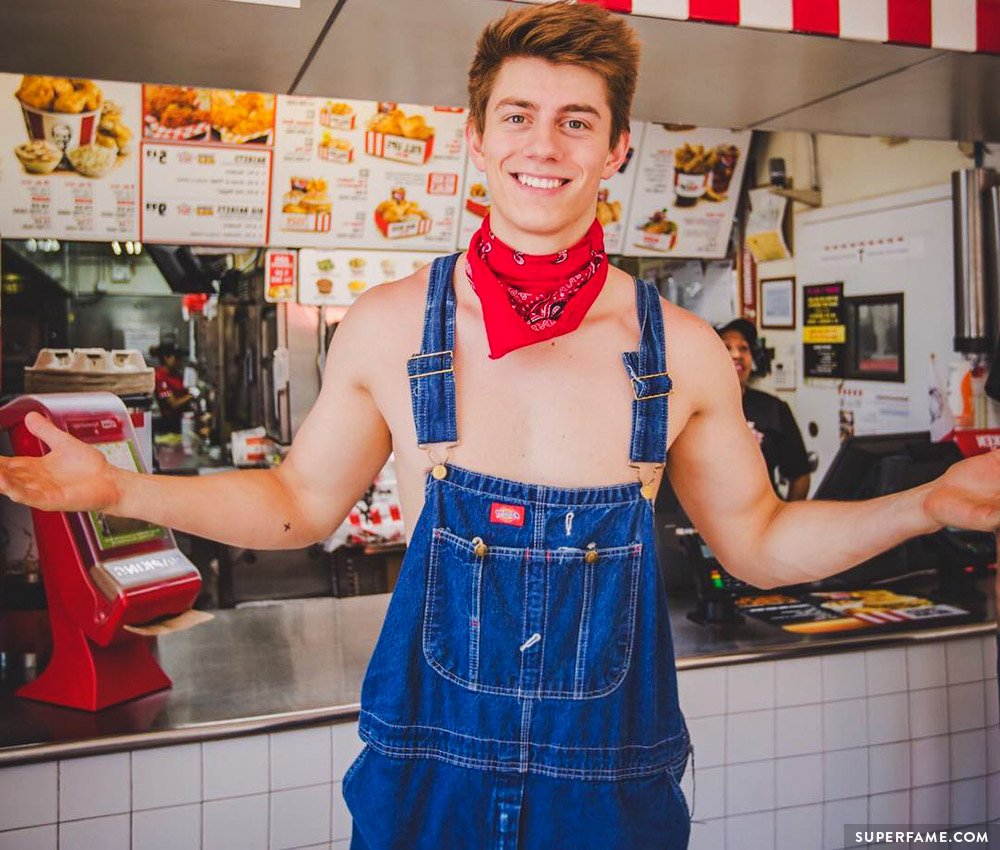 "We will be vlogging together, we will still be friends," she said.
But was there another secret reason to the breakup?
Hacker Leaks Chance Sutton's Private Messages, Videos & Photos on Twitter & Snapchat
Recently, a hacker targeted both Chance and Tessa's social media accounts. Although Tessa's hacking yielded nothing, the hacker had a goldmine of content to spill from Chance's accounts.
They accused Chance of "cheating on Tessa" as they posted messages from Chance to another girl. It is unclear if the dates were edited to create drama, since hackers love creating a storm.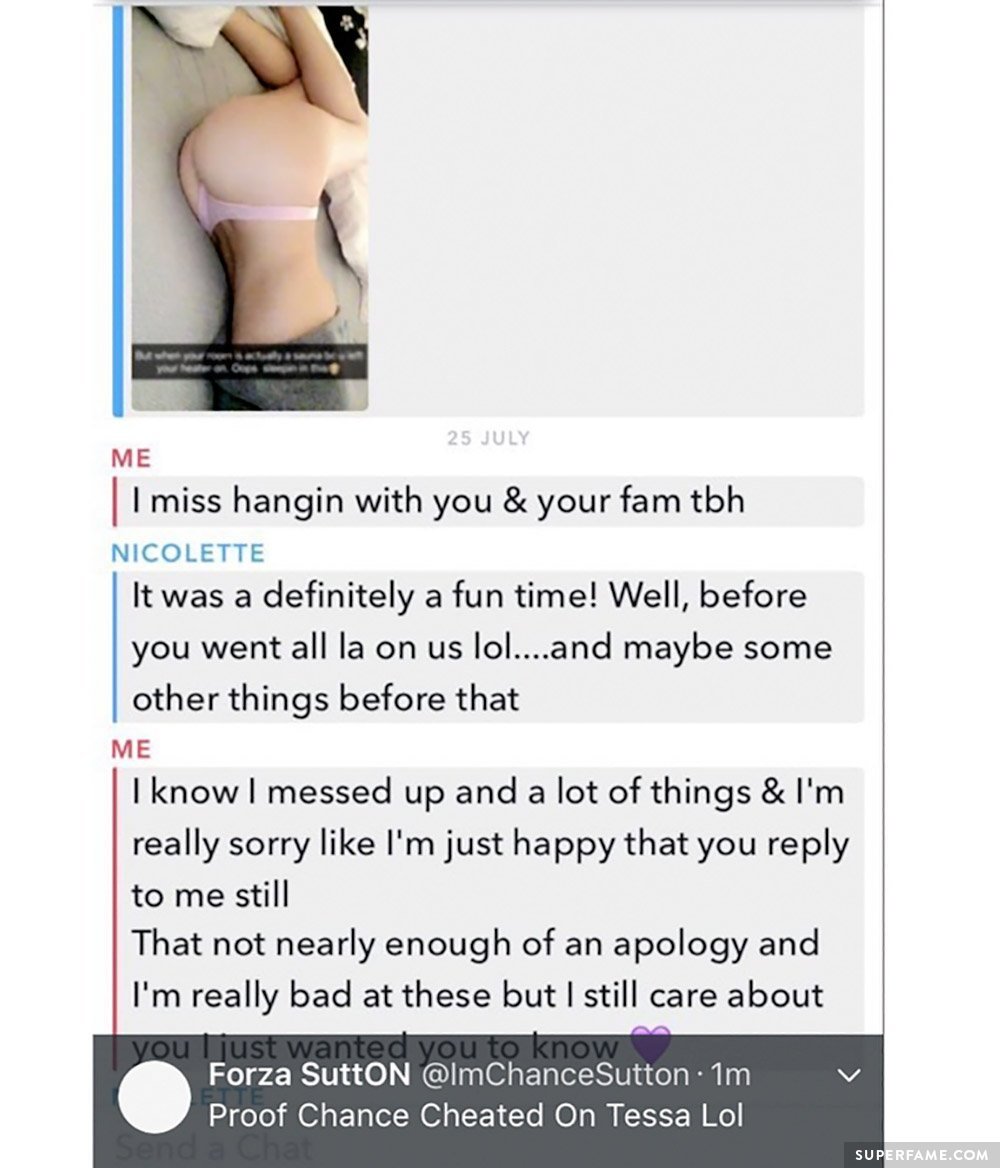 In one series of messages, Chance can be apologizing to Nicolette for "messing up", along with a sexy photo. "I am happy you reply to me still," he wrote. "I still care about you," he concluded.
Chikri also released a video (taken a week ago) of Chance getting a very exciting grinding dance from two girls.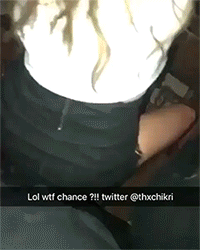 DMs to FaZe Banks were also leaked, and Banks can be seen talking about Chance's "new chick Mallory". "It is all good," he wrote. "I would cheat on Tessa too!"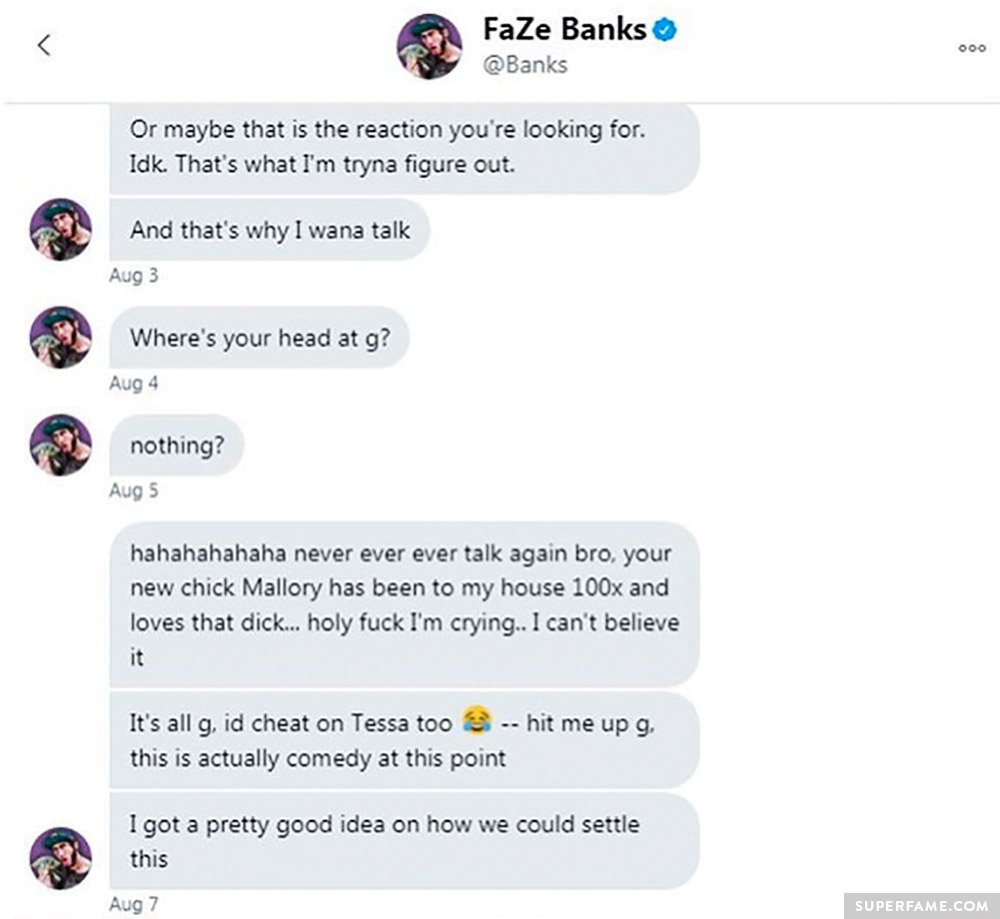 That's not all. The hacker even released some intimate photos of Chance's you-know-what, and made fun of him for being "small" in that area.
Chance is Unbothered by Claims He Cheated on (Ex) Girlfriend Tessa
Immediately after the attack, Chance went on Instagram Live to clear the air. However, fans got a different reaction than expected.
Instead of denying the claims that he cheated on Tessa with who-knows-how-many-women, Chance ONLY cared about being accused of having a "small" one.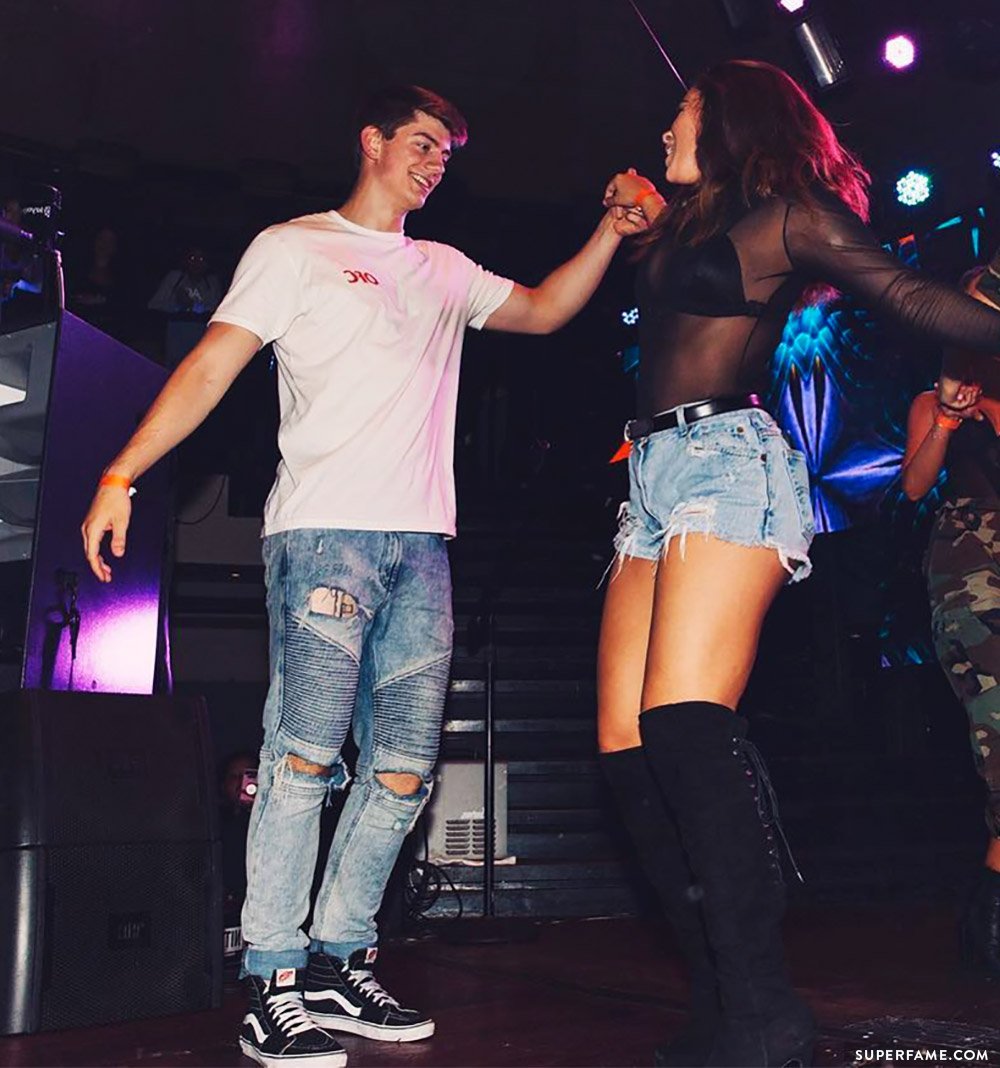 He hit back at the leaked d*** pics and accused them of being fake. Not once did he mention that anything else was faked, or that he did not cheat on Tessa.