Chance Sutton was left fuming after some hackers went into his social media accounts and leaked private messages, videos and pics.
Fans even accused him of cheating on now ex-girlfriend Tessa Brooks after secret messages showed him flirting with other girls!
However, it appeared that Chance was not bothered whatsoever by the cheating gossip. Instead, he was only EXTREMELY upset that fans were calling him "small" down below after the photos leaked!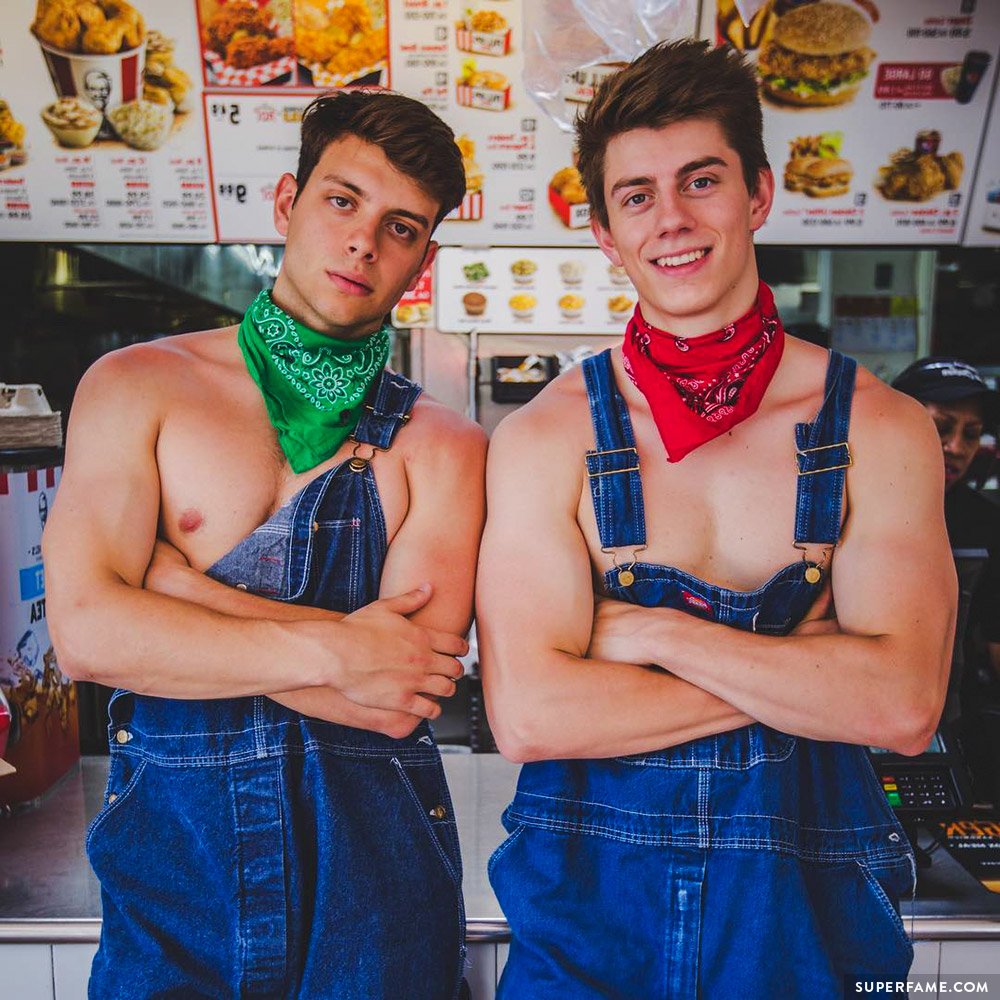 Apparently, being called "small" appears to be the ultimate insult for a man. Almost on the verge of tears, a humiliated Chance even started stripping off on a live stream before his friends stopped him from giving an x-rated display.
Remember when Jay Alvarrez was forced to show off his eggplant after his ex Alexis called him "small"?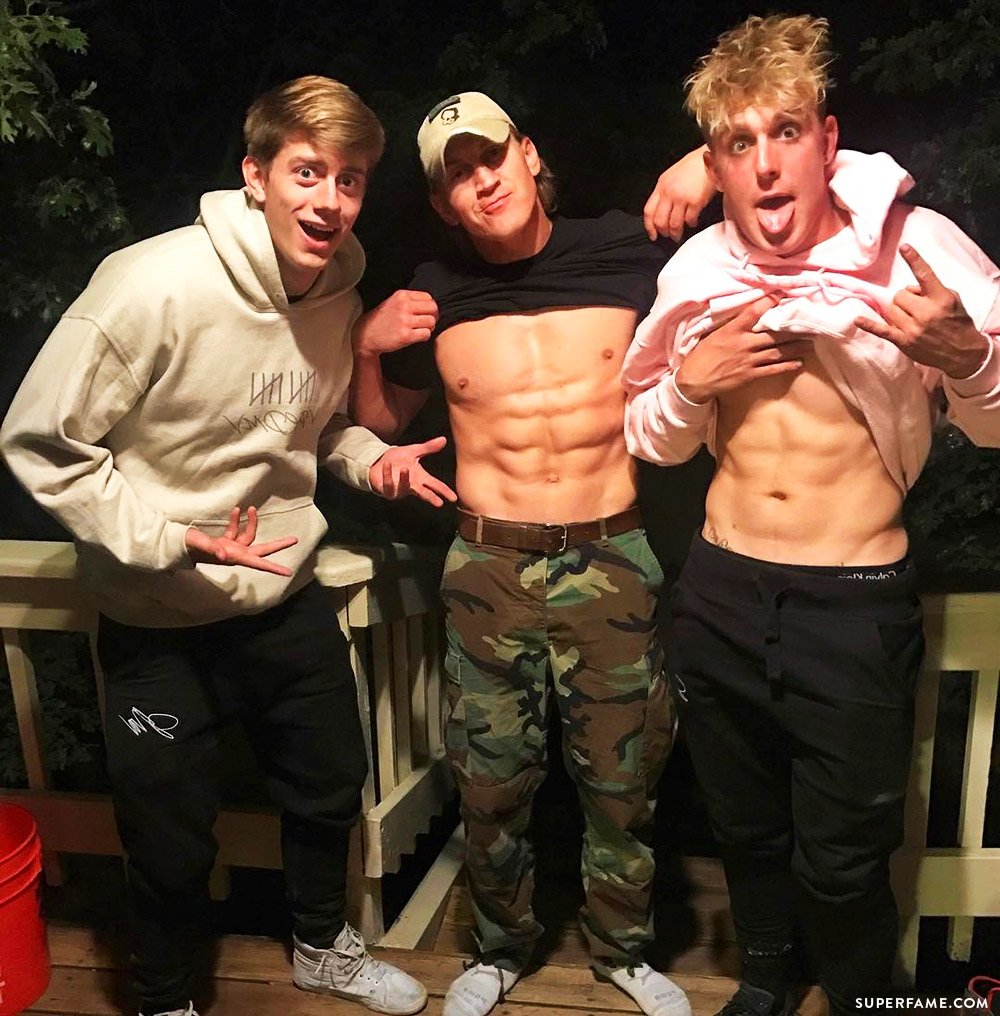 Chance Sutton's VERY Mad After Being Called Small: "I Want You to See the Real One!"
The hacker decided to make fun of Chance by releasing some of his alleged private nudes. "He got a small one!" the hacker excitedly tweeted from the compromised account.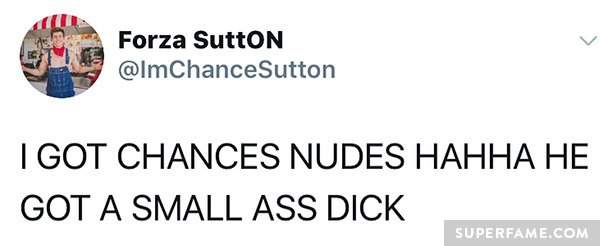 Chance immediately went on Instagram Live to respond to haters that kept calling him "small" based on the photo.
"Guys, I may have taken an L today. But if there's one thing I want you to take away from this. The only thing I care about, the biggest concern – that is NOT my d***," he screamed at the camera.
"All I want you to take from this, that s***'s so curved. Get the fuck out of here." Chance jokingly sets the phone down and starts unzipping his pants. "Bro, I don't care. This is MY reputation on the line! I can't go down like this."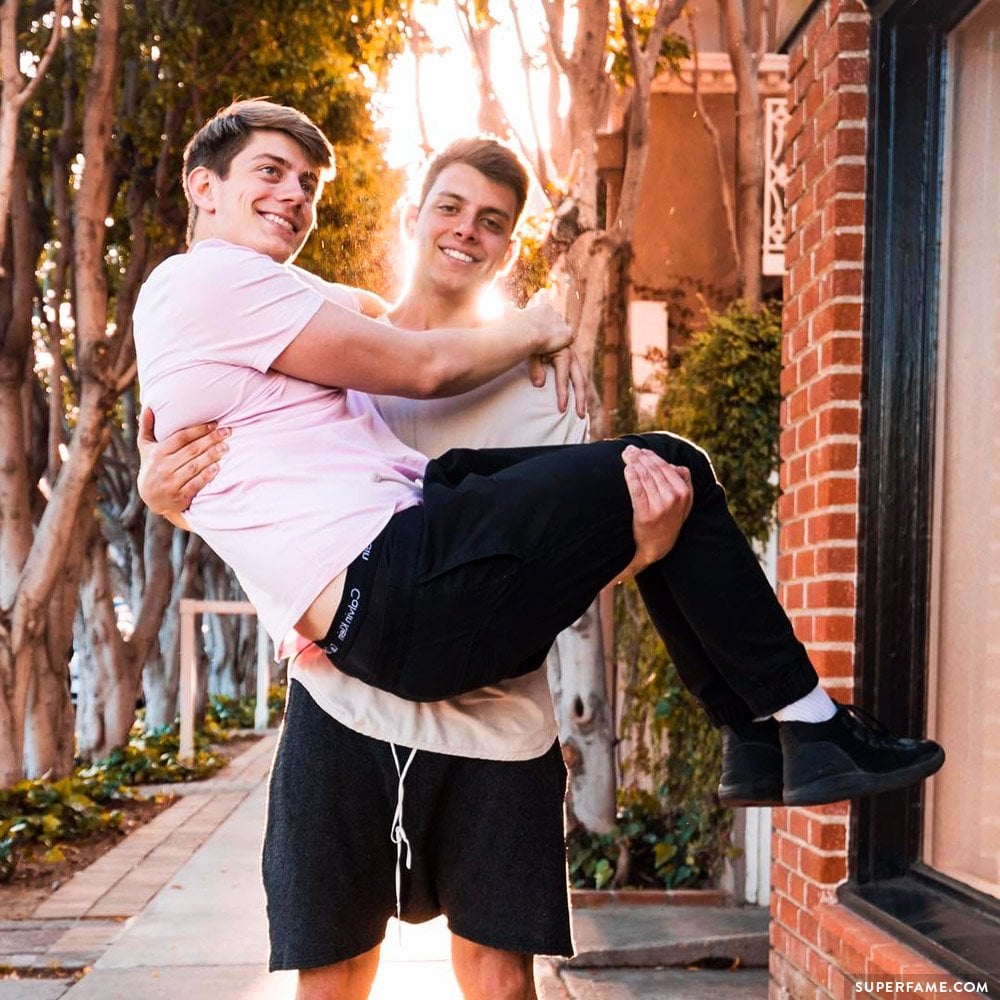 Chance simply could not stop talking about his parts, as if his manhood was compromised. "My Twitter got straight railed! No, dude, that was not my f****** d***. I can't swear. I am not supposed to swear. That was NOT my d***. D*** it."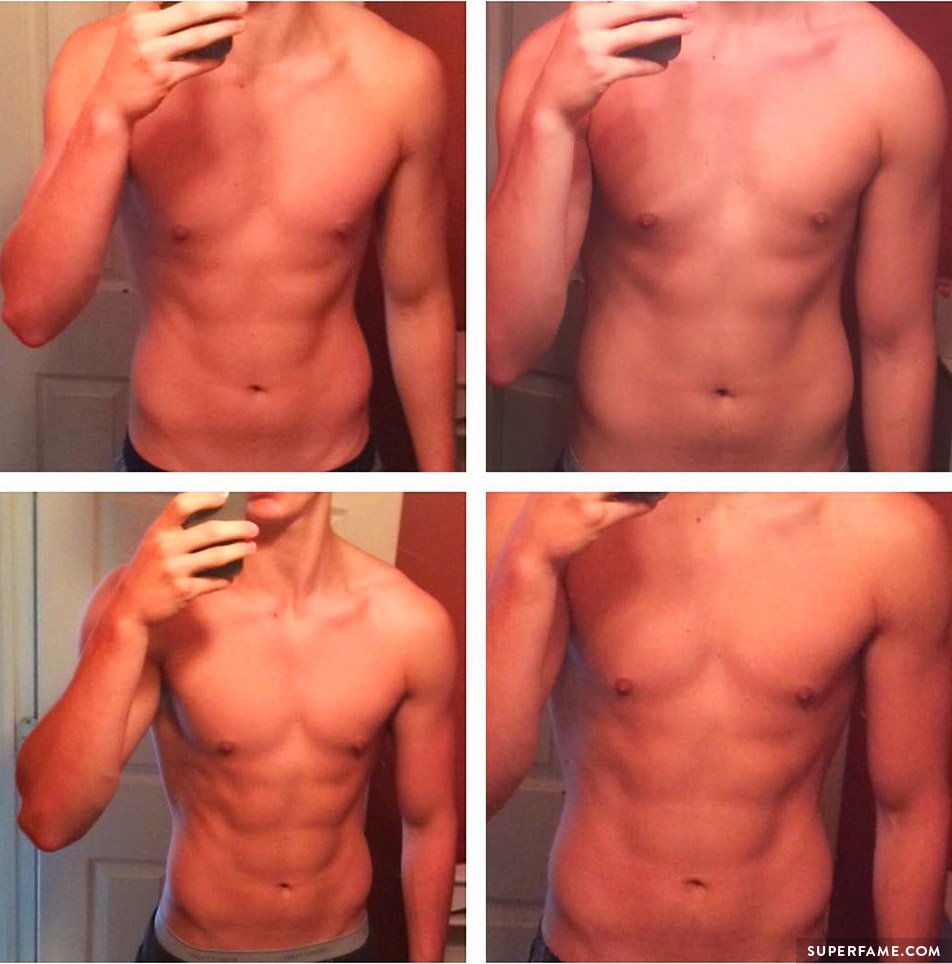 The salty star almost got his real one out on camera after branding the leaked pic "fake". "That was not mine. I'm actually salty. I wish it was mine. I wish they leaked my actual one. Rather than you seeing that curved little thing."
We won't post the original photo. You can search for it on Twitter yourself if you want. In the pic, the man is grasping the hairless, curvy unit between his index and middle fingers.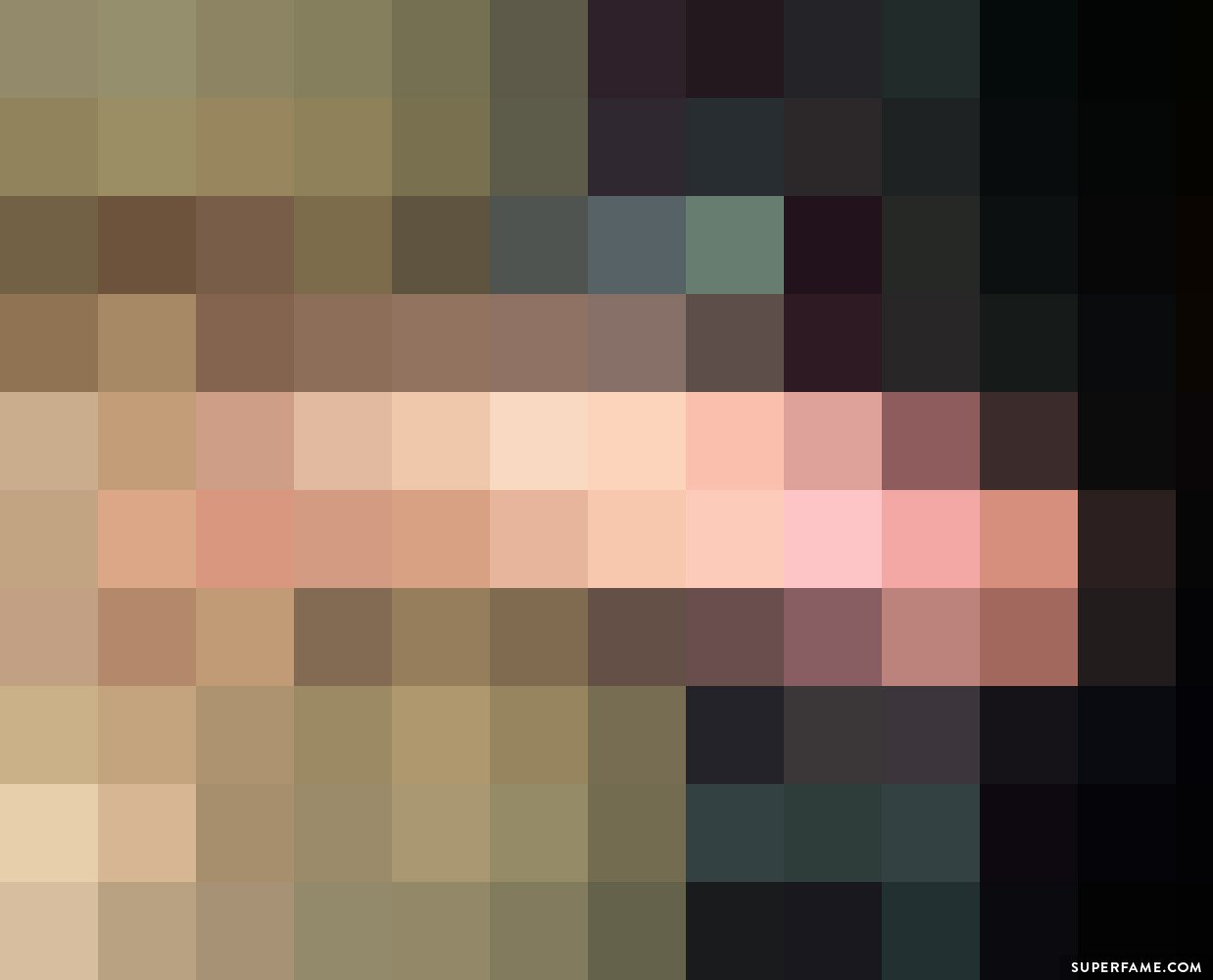 In the background, someone can be heard shouting at Chance to stop going on and on about his supposedly impressive "real" eggplant. "You know what I am saying. They gotta know. Oh my gosh," he fired back.