After his sister Zoella was raked over the coals for having a ghostwritten, record-breaking novel – it seems Gleam is no longer taking any chances.
Just like fellow Gleam Futures client Tanya Burr, Joe Sugg and his publisher have revealed his ghostwriter's name.
Joe's book will be released in September with publisher Hodder & Stoughton, and is not yet available for pre-order.
It will feature a bullied, female, teen protagonist who fights to save a virtual world from descending into chaos – while her father battles death.
Joe Announces That He's Releasing a Graphic Novel in September
"I am releasing a book," Joe announces. "It's not just a book, it's what's called a graphic novel."
"A graphic novel is a fictional story in a comic book style. The graphic novel is coming out in September this year."
Matt Whyman Will Be Ghostwriting Joe's Graphic Novel, Illustrator Not Announced
Joe does not actually mention his ghostwriter's full name in the video.
However, his publisher officially confirmed to The Guardian that the writer is Matt Whyman – who describes himself on his website as an "established ghostwriter".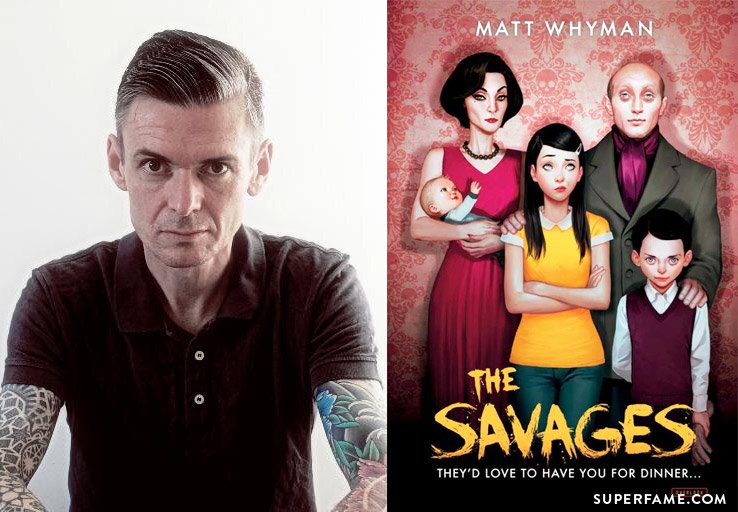 "I'm working with an amazing team, Team Sugg as I like to call them. Which consists of me, an amazing writer called Matt, and an illustrator," Joe said.
Matt has written books under various fake names, does teenage advice columns for magazines, and recently released a novel titled "The Savages", which features a cannibal family.
"Together, we are going to bring you the best story slash cartoon ball of amazingness," Joe said.
Joe Asks Fans to Help Name the Novel's Main Character
"But the reason why I'm announcing this so early, is so I can get you guys involved straightaway."
Co-creation is a common tactic used by marketers to strengthen customer loyalty and generate word-of-mouth.
"I want you to choose the name of the main character."
"The main character is a 14-15 year old girl. She is getting bullied and teased in school, and it leads to bullying online as well. Cyberbullying. And she's going through a hard time at home as well. But then her life gets completely changed."
You can vote here between Elora, Ziggy, Cora and Evie. Evie took an initial massive lead, however, it seems like someone made a bot to manipulate the results and Cora is now the top name.