The YouTube world was rocked today by Connor Franta's revelation that he is, in fact, a proud homosexual. In an emotional six-minute video, Connor details his struggles in accepting his sexuality.
He follows in the footsteps of rumored boyfriend Troye Sivan in coming out, with much of his story mirroring Troye's coming out experiences.
Connor's coming out also triggered fans to ask Joey Graceffa to come out.
Connor Reveals His Sexual Orientation on Video
"2014 is truly the year that I have accepted who I am and become happy with that person," Connor begins. "I want to be open and honest, and tell you that I'm gay."
"This may come as a shock to a lot of you," he says.
Connor might be referring to the confusion caused by a video he posted before he accepted his sexuality, posted on June 12, 2011, titled "I'm Not Gay".
"Growing up I always knew I was a little bit different than anyone else."
"It wasn't until I was twelve years old…my seventh grade year…that I had this thought in my head," he says. "What if I'm gay?"
"I immediately was so terrified. I'm from a small town in the Midwest, that's not a normal thing there. I didn't even know what that word meant. I tried to not think about it."
"Fast forward to high school. I tried to avoid it by dating girls. All I wanted to do was to be like everyone else. I would kiss girls, but I would feel nothing. I just wanted to be normal."
"I felt so isolated because I had this secret."
"It wasn't until my sophomore year in college that I really thought about it…I became obsessed with it. It started taking over my life. I started feeling depressed."
"If I don't act on it, it will never be a thing," he explained.
"One year ago, I kept trying to make myself look in the mirror and say it. I was tired of running, tired of hiding who I truly was…I couldn't say it. My mouth could not utter those words. Until one time I did."
"In January of this year, after keeping one of my friends up until 5 AM on his couch, I told him. And I felt great."
Connor is referring to Tyler Oakley, who immediately took credit on Twitter, despite rumors of a rift between them.
"I started to tell more friends, my parents, my siblings. Everyone was so great. I am so fortunate. They didn't look at me different."
"This thing I built inside of me to be a huge deal for 22 years…wasn't."
"In just one year, I feel so happy in who I am."
"I want to be me, and not be afraid. I'm sick of censoring myself."
"I am not going to let my sexuality define me or confine me. It's part of me, it's not all of me."
"I'm making this video for anyone who needs it. It's okay. It may not seem like it right now, but you are going to be fine. Don't be afraid. You are who you are and you should be that person."
Connor then breaks down into tears, before ending the video with his upbeat outro.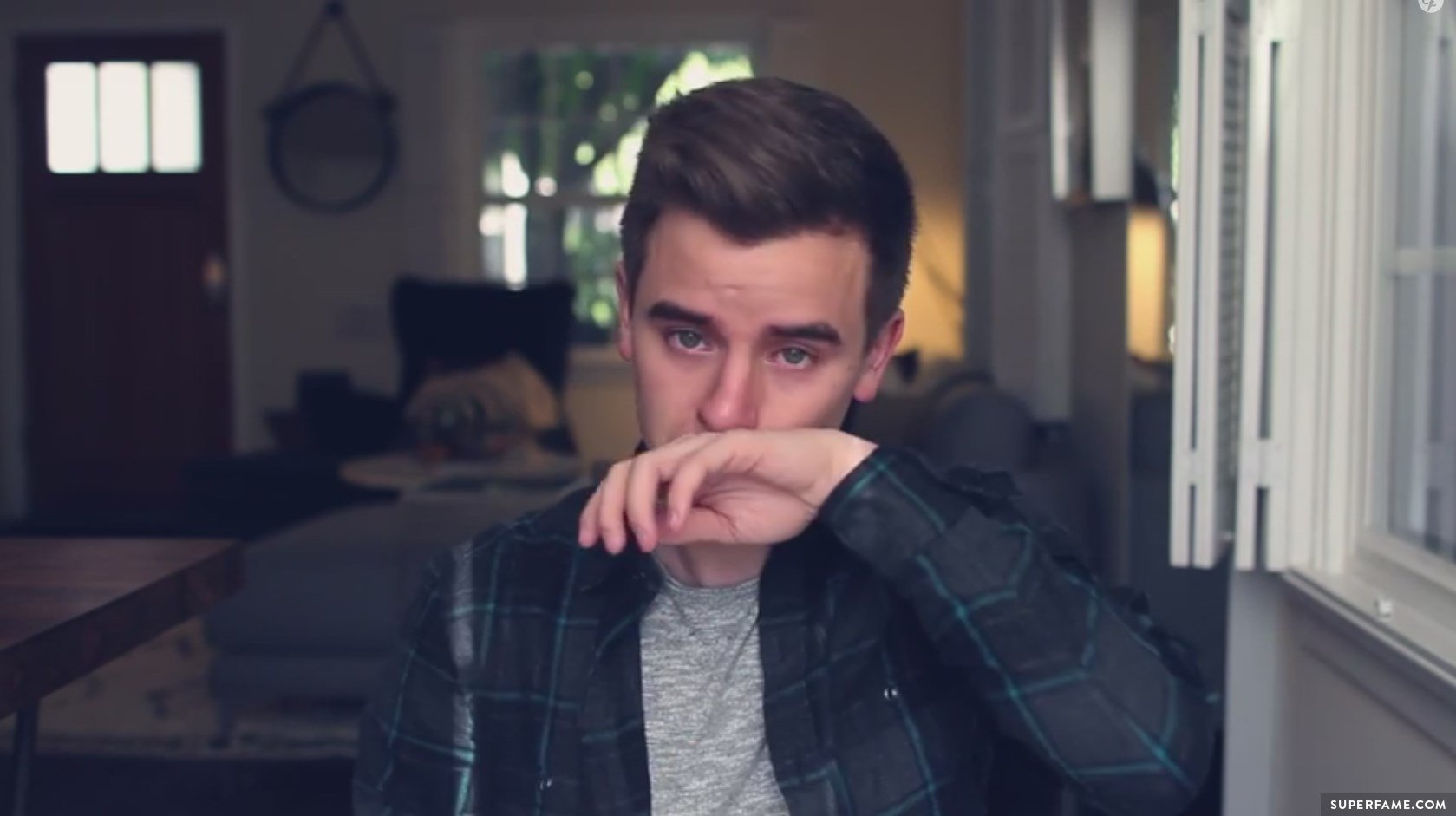 YouTubers React to Connor's Bravery
YouTubers and fans came out in droves to support Connor in this new life chapter – but none could have been prouder than his rumored boyfriend Troye Sivan.
Connor's family members were also figuratively beaming on social media.
Connor's old O2L members, like Ricky and JC, also came out to support. Others, like Sam Pottorff, snubbed him.
Many of Connor's close British friends like Jim Chapman, Tanya Burr, Joe Sugg and Marcus Butler also supported him.
In fact, so many YouTubers came out in support – from Dan Howell to Shane Dawson – that we can't even fit them on this page.
Some Fans Are Conflicted over Connor's Sexuality
However, not everybody was happy about Connor's admission. Many fans felt very conflicted in their religious beliefs. Even so, many still pledged to support Connor.
Connor Is Overwhelmed by the Love and Support
With the trending topic #WeSupportYouConnor trending for the entire day, Connor was sure to feel the love and support from fans and friends alike.