Andrea Russett is NOT happy with her friend Dominic DeAngelis – but his fans are saying she's just overreacting.
It appears Dom has a habit of p****** off his YouTuber friends. Remember when he fought JJ?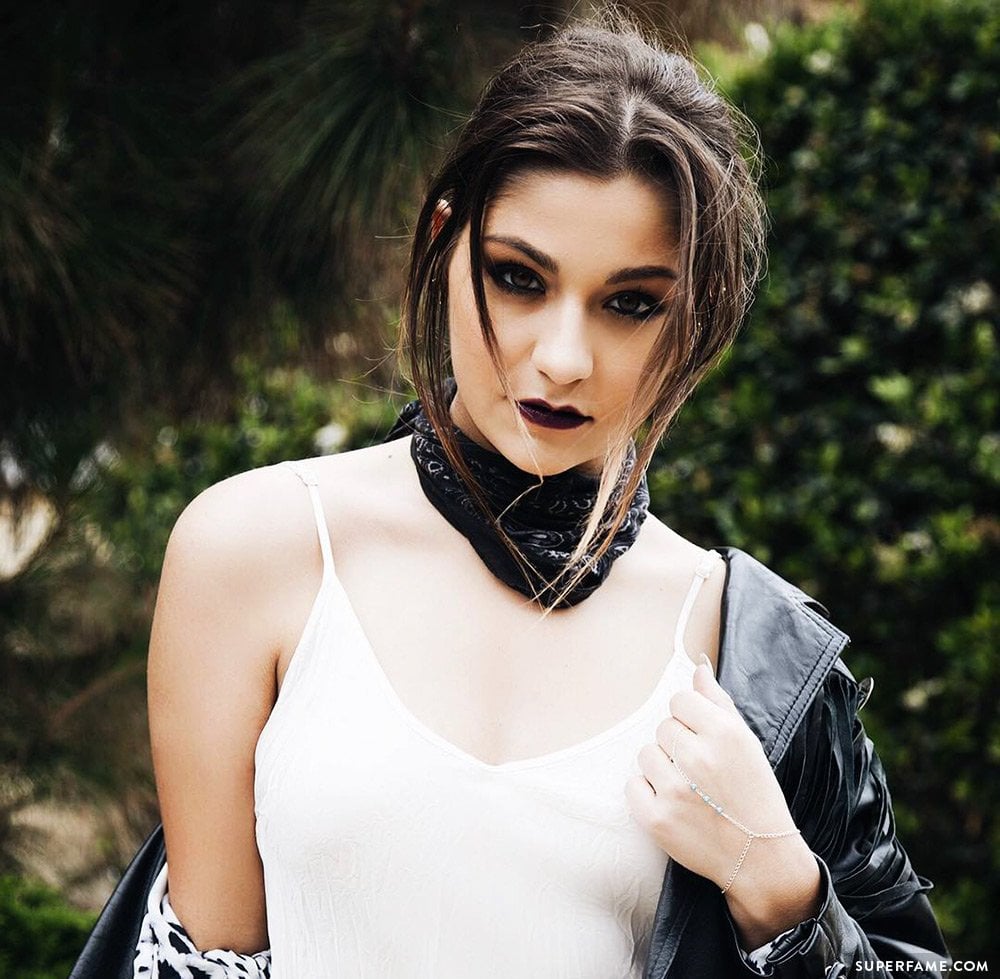 Dominic DeAngelis Makes a "Roast My Friends" Video with Lauren Giraldo
Dom and Lauren made a comedy collab video roasting their real-life YouTuber friends. Lauren Giraldo said, "I'm friends with all of them, and I think they're going to laugh."
Near the beginning of the video, Dominic wears an Andrea-style wig and says, "What's up guys! It's Andrea. And today we are going to be talking about our first love. And only love. You guessed it. Last name rhymes with lollipop. And first name rhymes with cayenne."
That was the extent of the Andrea mention in the video. The rest of the video was dedicated to their other friends.
Although the segment was very short, Andrea was not amused at all!
Andrea Russett Brands Dominic "Desperate for Views"
Andrea Russett was not happy with Dominic. She replied to his promotional tweet and said, "Me, when I am desperate for views."
Apparently, the thing Andrea took offense to was the mention of her ex Kian Lawley. This is not the first time she has ranted about people asking her about Kian. Last October, Andrea was on YouNow and begged fans to stop talking about him.
One fan tweeted at her, and told her to "take a joke". "It was so long ago! You can't pretend it didn't happen. It happened!"
Andrea was not happy. "I am not trying to pretend it did not happen. But no human wants to constantly be reminded of a past relationship."
"No. It is NOT a joke when it is played out years after it ended. So what that I dated someone? Big whoop? Are we that bored?"
Dominic's fans didn't share her views, and they defended him in the video's comments.
"They mentioned Kian for like 10 seconds," one top commenter wrote. "She can't take a joke. She needs to move on, and she's being childish."