Jenndrea's back! Andrea Russett and her best friend Jenn McAllister finally made up at VidCon 2016 after years of silence, and fans are freaking out.
September 2017 Update: Andrea talked about Jenn in a new video.
It looks like time really does heal all wounds.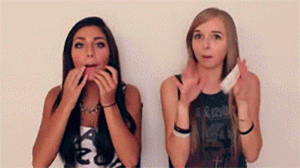 Jenn & Andrea Laugh & Dance Together at VidCon
Jenn McAllister and Andrea Russett were at VidCon, when they surprised fans by popping on Snapchat and showing off their dance moves on the floor. Videos below.
They even went on Twitter and Instagram to post these photos together. Andrea can be seen wearing a white top and a patterned skirt, while Jenn is dressed in all black.
In one of them, Andrea is looking to the floor and smiling – while Jenn is playing with her hair.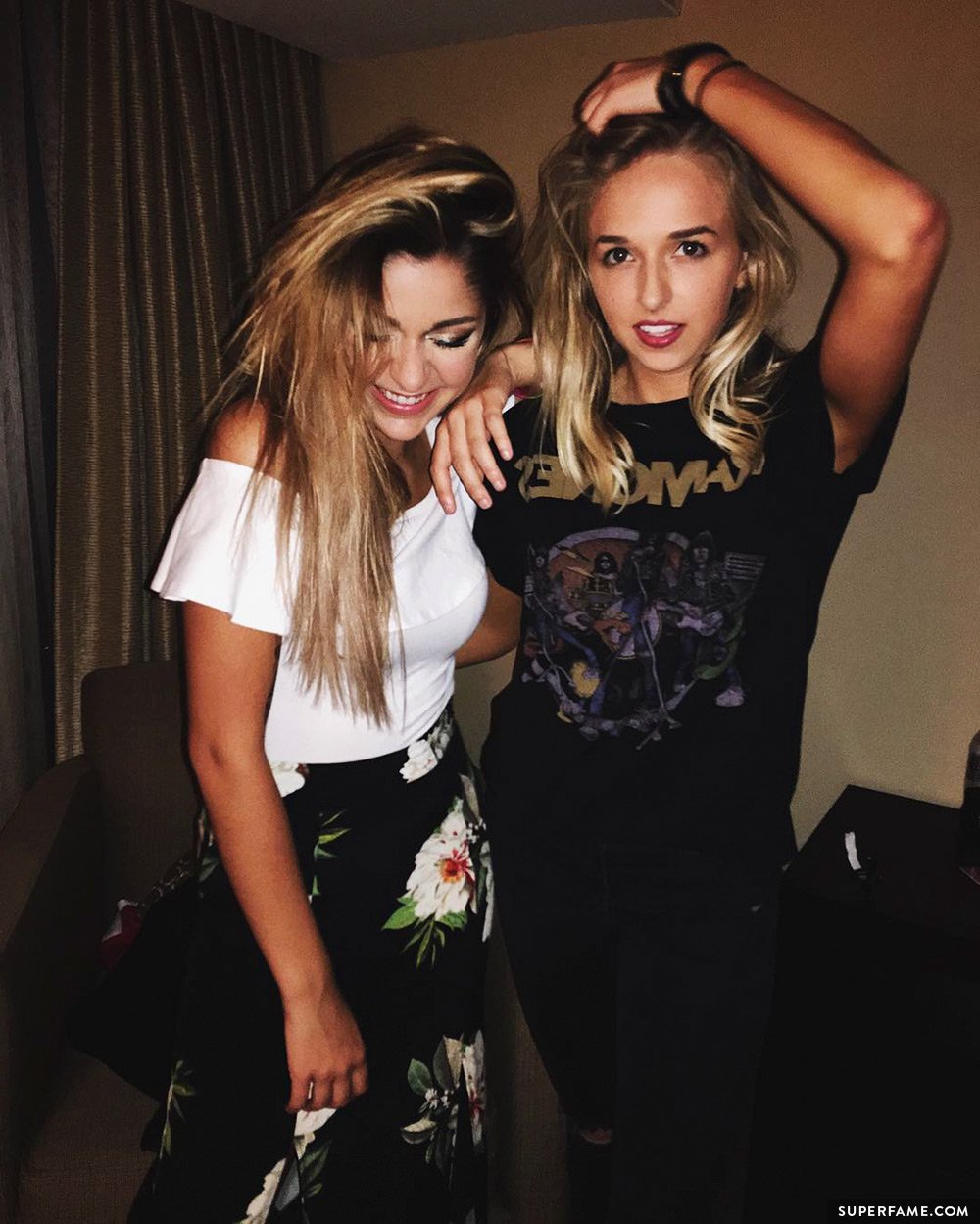 The pair simultanously posted their respective photos online, and even liked each other's tweets on Twitter. Awww!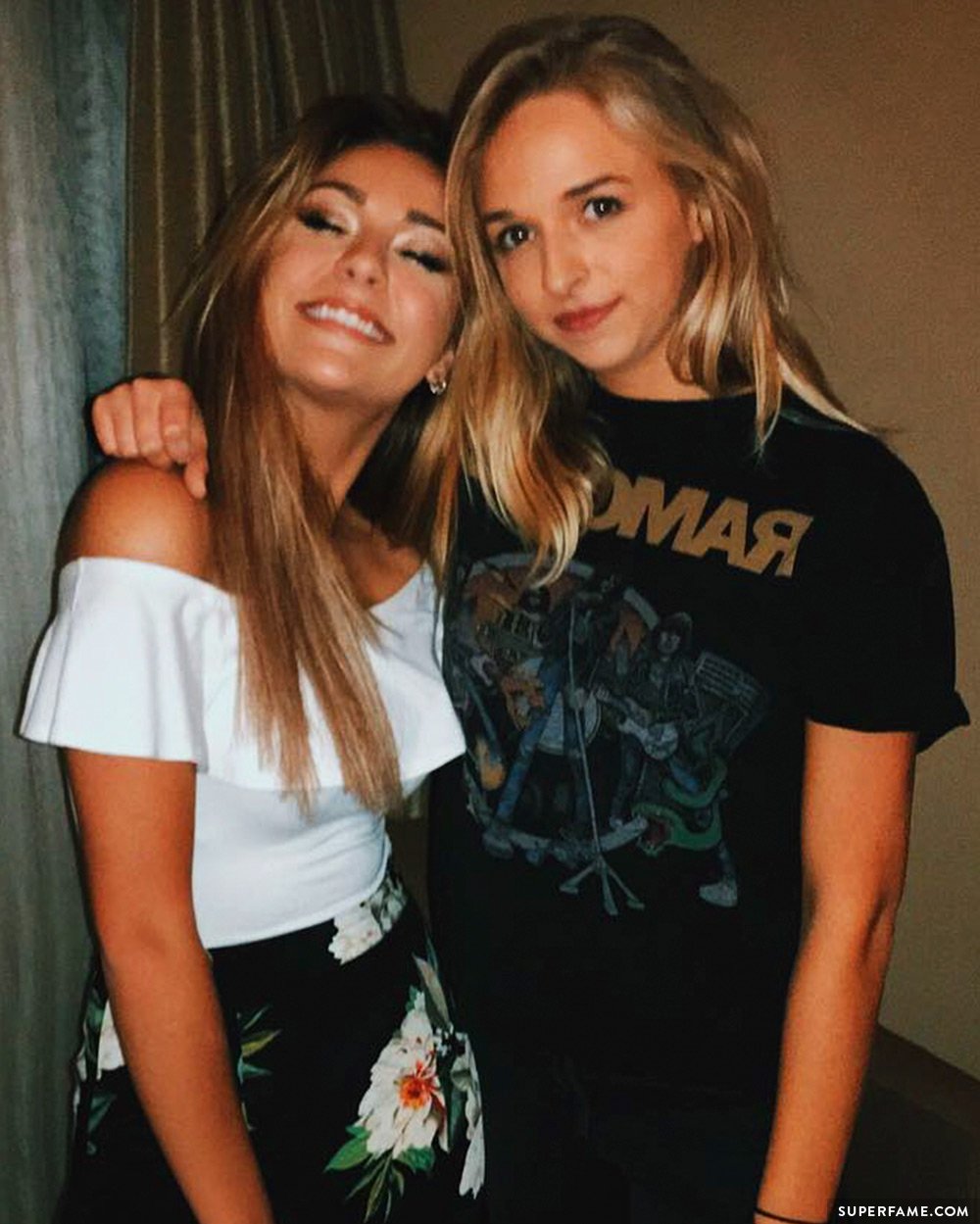 Fans weren't expecting this at all, and even the most ardent Jenndrea shippers were bowled over. "OH MY GOD," an excited fan wrote. "The feels! It brings them back! I saw this and I cried. I'm not kidding."
"I am crying tears of joy. This is honestly unreal. Finally, this brightened my whole day because I have been waiting for this for 2 years," another very emotional fan wrote on Instagram. Could this be the start of more Jenndrea collabs again?
What Happened Between Jennxpenn & Andrea Russett?
Nobody has any idea what actually transpired between (previously) best friends Jenn McAllister and Andrea Russett a few years back. Nobody will ever know until they decide to share it with their fans! Due to the absence of any explanation, fan's imaginations ran wild with theories.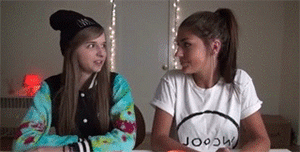 The pair used to share an apartment. But at one point, Andrea, Jenn, Lauren and Arden all moved out. Prior to this event, fans noticed that Jenn and Andrea's relationship appeared strained and uncomfortable in videos and social media. They started indirectly tweeting shady comments.
Because this all happened around the time of her breakup with her ex Kian Lawley, fans somehow made the insane leap that Jenn did something to antagonize Andrea. The extremely popular (and rude) rumor that Jenn somehow had a fling with Andrea's ex Kian Lawley started spreading everywhere.
In an interview, Jenn once hit back at the various rumors about their "breakup". "Nothing is true unless I say it."
On her Tumblr, Andrea once vowed that she could never forgive a friend who slept with an ex-boyfriend. However, this is a completely innocent question and is probably about nothing.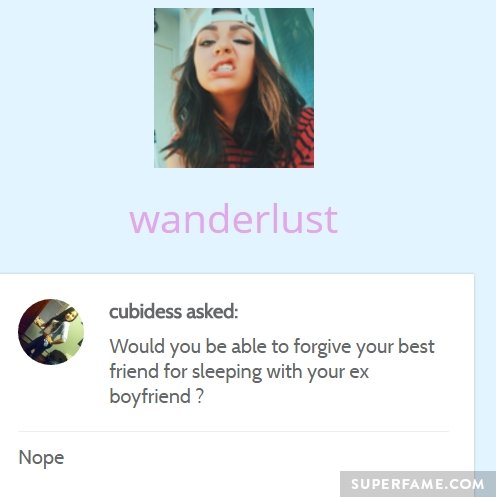 She also tweeted-and-deleted this once on her second Twitter account. "When your ex f**** your best friend. LOL! Relatable." Again, she could have been referring to anybody.

But whatever the case, we're so happy that things have worked out!