Taylor Caniff quickly popped onto YouNow to fire off another round at Jadison.
Click here to read about how it all started in the first place.
Update: Taylor also called Madison a "w****" – click here to read more.
Here's a quick recap. Taylor Caniff joked that Jack Johnson was a third wheel, then Madison Beer called Taylor an attention seeker. Taylor then accused Madison of homie-hopping, which prompted Jack Gilinsky to unfollow him. Madison then insinuated Taylor was irrelevant – and now here's this:
Taylor Caniff Responds to Jack Gilinsky Unfollowing Him: "You're Crazy!"
"Jack Gilinsky unfollowed me because of my comments," Taylor confirmed on YouNow.
"It's like, dude, you're losing yourself. You're crazy!"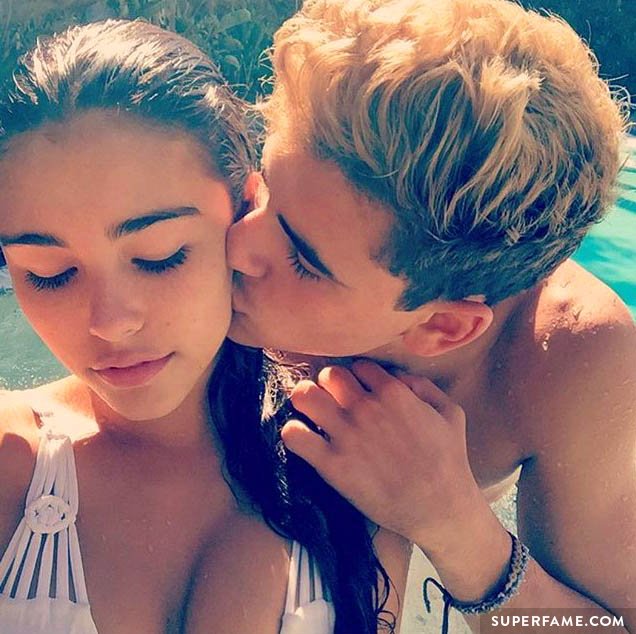 "Like, you're literally… I would never do like, the bros before hoes. But, it's like, family. You know what I'm saying? We built such a strong friendship, that he would do that."
"But, it's whatever. He'll find out in like two months who was right. And I promise you that."
Taylor Caniff Compares Madison to Beer: "You'll Puke Her up Two Days Later, or Pee Her Out!"
Taylor Caniff was originally reluctant to talk about Madison. "What do you think of Madison Beer? Madison Beer. Oh my god. NEXT question! Stop asking my thoughts on Madison Beer."
However, he quickly changed his tune. "If you want to know my thoughts on Madison Beer, just use her last name."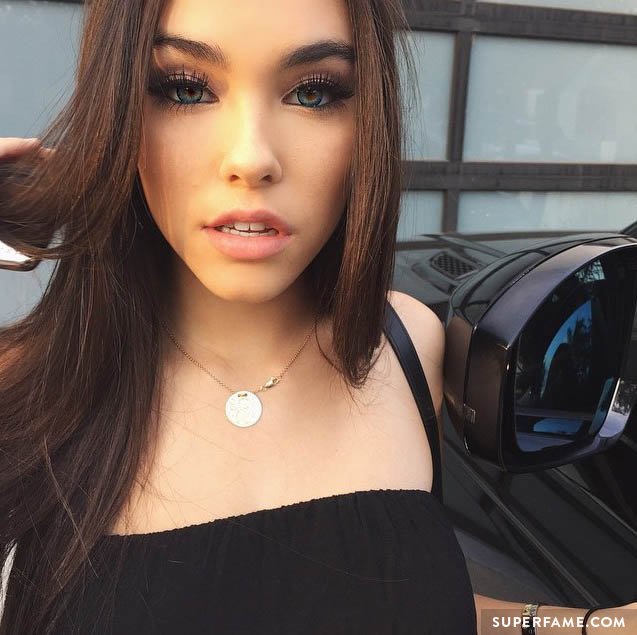 "Just like beer, you'll throw it up five days later and you'll find something new. Attention seeker."
He congratulated himself for his insult. "That was pretty good. Madison Beer. Beer drinker. And then you'll puke her up two days later. Or pee her out. Just means she sucks."
Taylor Caniff Insults Madison: "She's Gotten With Cameron, Hayes, Another Guy & Jack!"
Taylor continued accusing Madison of homie-hopping.
"Because this girl has literally gotten with Cameron – I don't know if she's gotten with Cameron. Dude, I don't care. I do not care about people's relationships. I'm just like you guys. So, she was with Cameron, and then she was with Hayes, and then she was with uh, hanging around with one of the other guys. And then Jack."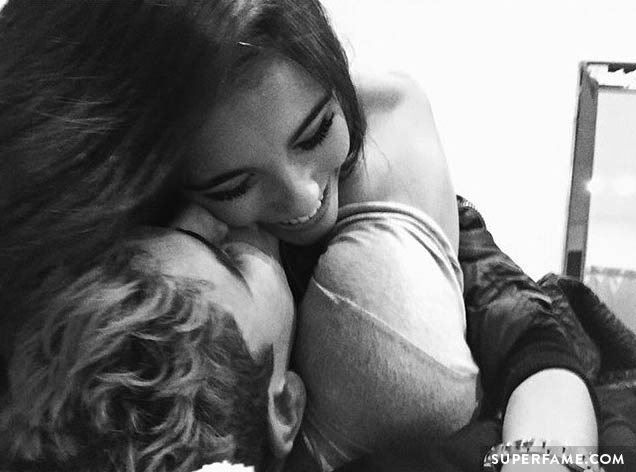 "She might as well just be the athletic trainer for a basketball team. She's just dropping around to every single player. But, whatever. She's homie-hopping like nobody's problem."
"And if you're gonna comment on my f****** YouNow having Madison Beer's back, you might as well leave, alright!"
[total-poll id=11131]