Taylor Caniff has ramped up his aggression levels against rival Madison Beer, as his court date draws nearer.
Click here to see why this all started in the first place.
Taylor Caniff, who is currently back in Indiana for his initial hearing for multiple felony charges – appears to have a lot of free time.
Taylor Caniff Accuses Madison's Father Of "Buying" Her a Career
In a now-deleted tweet, Taylor claimed that Madison Beer's father "paid her way into Hollywood". "Some people don't have successful parents," he said.
Madison's dad is Robert Beer, who owns a luxury home construction company.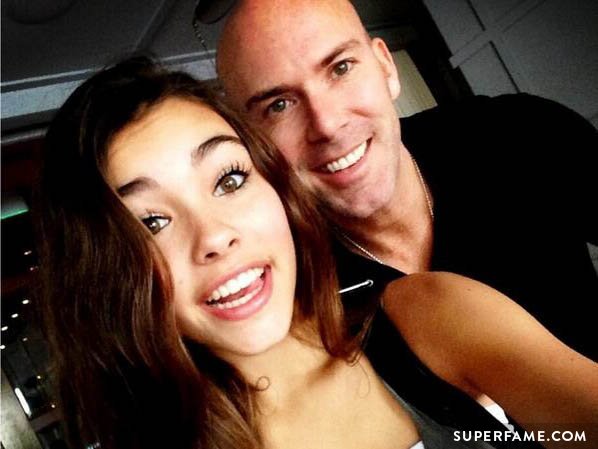 He also responded to Madison's "Who is Taylor Caniff?" jibe, by mocking her paid tweets. "Who is Taylor Caniff? Someone who does not need to shout out tea companies for money!"
He was referring to this particular paid tweet from Madison.
"I make myself laugh too much," he said. "Do not ask my opinion if you do not want the truth!"
Taylor Caniff Wants to Patch Things up With Jack Gilinsky
Jack Gilinsky recently unfollowed Taylor, because Taylor insulted his girlfriend Madison.
"Love you Jack Gilinsky," he posted on Instagram.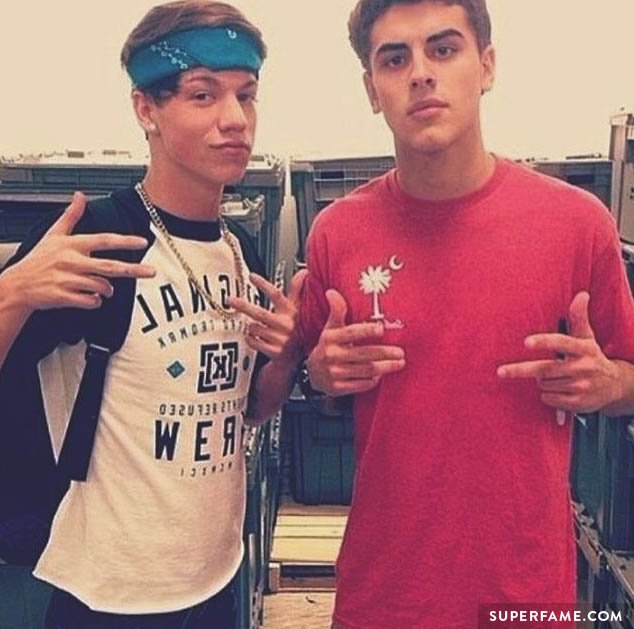 "I miss being with all the guys so much," he said.
However, a Jack-Taylor reconciliation looks unlikely to happen – since he later called Jack's girlfriend a "w****".
Taylor Caniff Raps About Madison Beer on YouTube
Taylor posted a (now-deleted) YouTube video where he rapped about various topics.
Nobody has re-uploaded it in its entirety, as of writing – but here is a re-uploaded snippet.
In the video, Taylor rapped about Madison to Jack Gilinsky: "Your girl's a w****, I just not really carin' any more!"
He continued, "I can see her next week with Nash Grier!"
Later on YouNow, he claimed it was just a joke. "It's me rapping. Messing around. Joking."
"I was just joking on the track. I was just doing me. Don't take me too serious, ever. Don't take me too serious. People are commenting, savage!"
However, he expressed no regrets. "You're going to regret that? I'm not going to regret S***."
Taylor Caniff's Dad Deletes His Anti-Madison YouTube Video Live on YouNow
Taylor's dad messaged him during a live YouNow stream, and deleted the video from Taylor's channel.
"Goddammit! My dad just messaged me and told me to delete that. He said I cuss too much. Hold up. My dad deleted my video. Fuck dammit."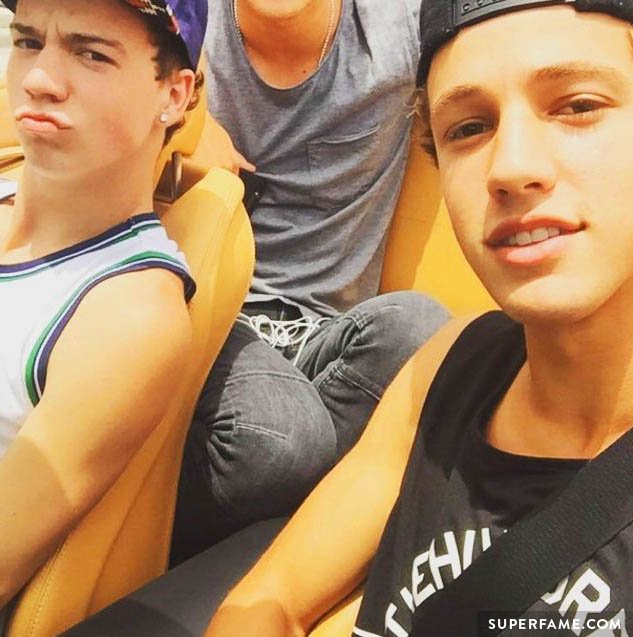 "Let me see if I can get it back. My dad just deleted my new YouTube video because I'm cussing in it. Oh my god."
"My dad always deletes my stuff. Let us laugh! I am re-uploading that. There's no reason for any of that nonsense. Freaking gay."