If you're wondering why Justin Bieber fans and Shawn Mendes fans are currently fighting on Twitter – here's why.
Update: Shawn Mendes has responded, and he believes Justin does know who he is. Justin then put everything behind them.
In a video released today, Justin Bieber claimed that he was not aware of Shawn Mendes' entire existence – and fans were shocked.
On one side, some fans believe Justin is completely telling the truth. On the other side, fans think Justin is channeling Mariah Carey's infamously shady "I don't know her" line against his fellow Canadian rival. What do you think?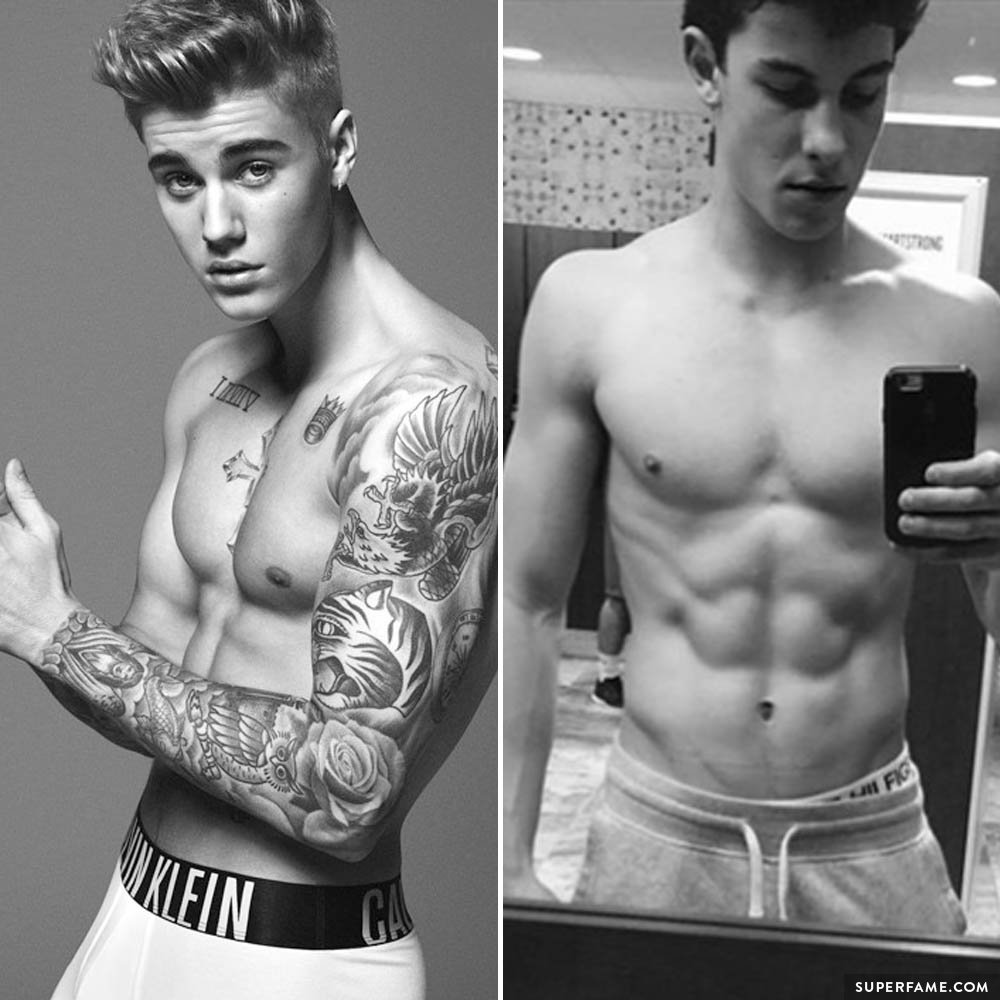 Justin Bieber Claims He Has Never Heard of Shawn Mendes at All: "Who's Shawn Mendes?"
"Do you look at a kid now like Shawn Mendes and think like, man, I wish I was going through what he's going through now, with what I know now?" 95.5 PLJ host Ralphie Aversa asked Justin in an interview.
"Who's Shawn Mendes?" Justin Bieber asked.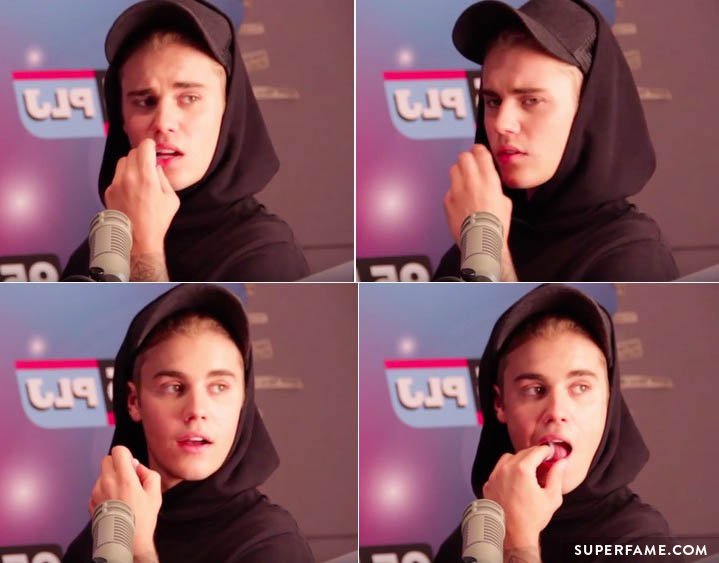 "He's on Island, he's from Southern Ontario. He's 17 years old. Got a song called Stiches. The song is doing 'okay' on pop radio." Ralphie replied.
"Nice. Nice. Good for him." Justin replied, while chewing on an object.
"Oh, so you don't even know! I thought for sure you might. Because he's also from Southern Ontario." Ralphie said.
"Yeah, I don't know. Him. But I will check him out." Justin said.
Does Justin Bieber Really Not Know Who Shawn Is?
Fans thought it was shocking that Justin did not know Shawn existed, since Justin is friends with most of Shawn's Magcon buddies – like Nash Grier, Carter Reynolds and Matt Espinosa.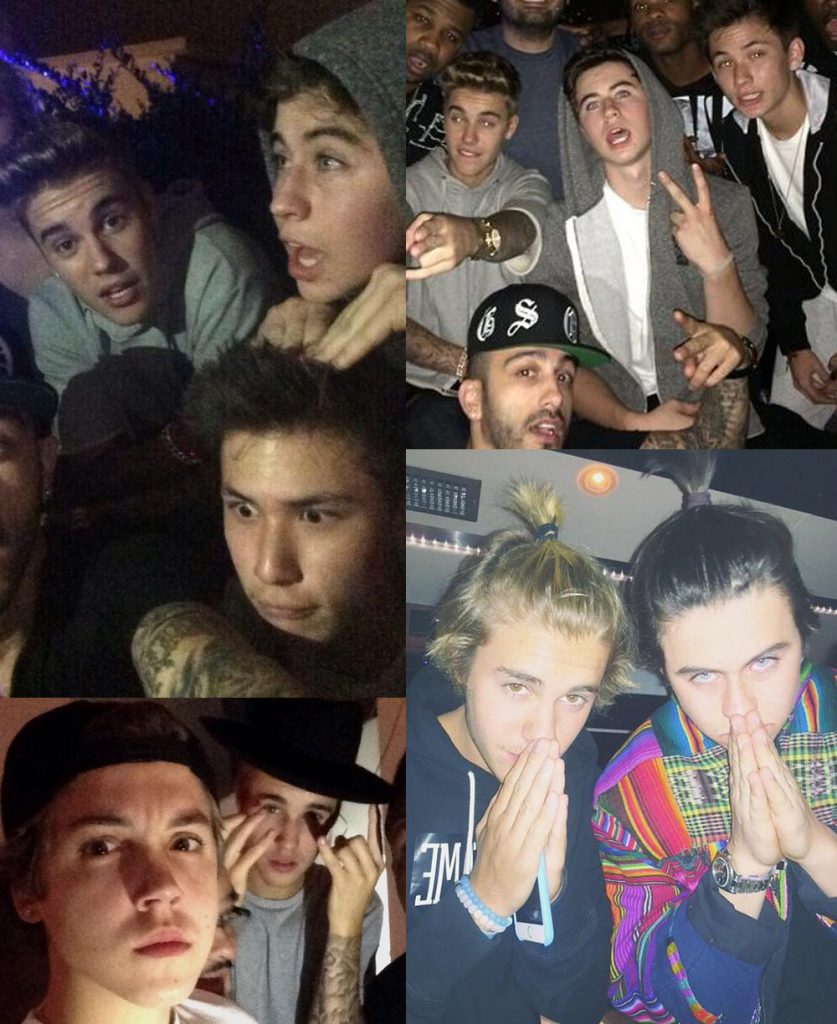 The Magcon stars often attend his parties and vice versa.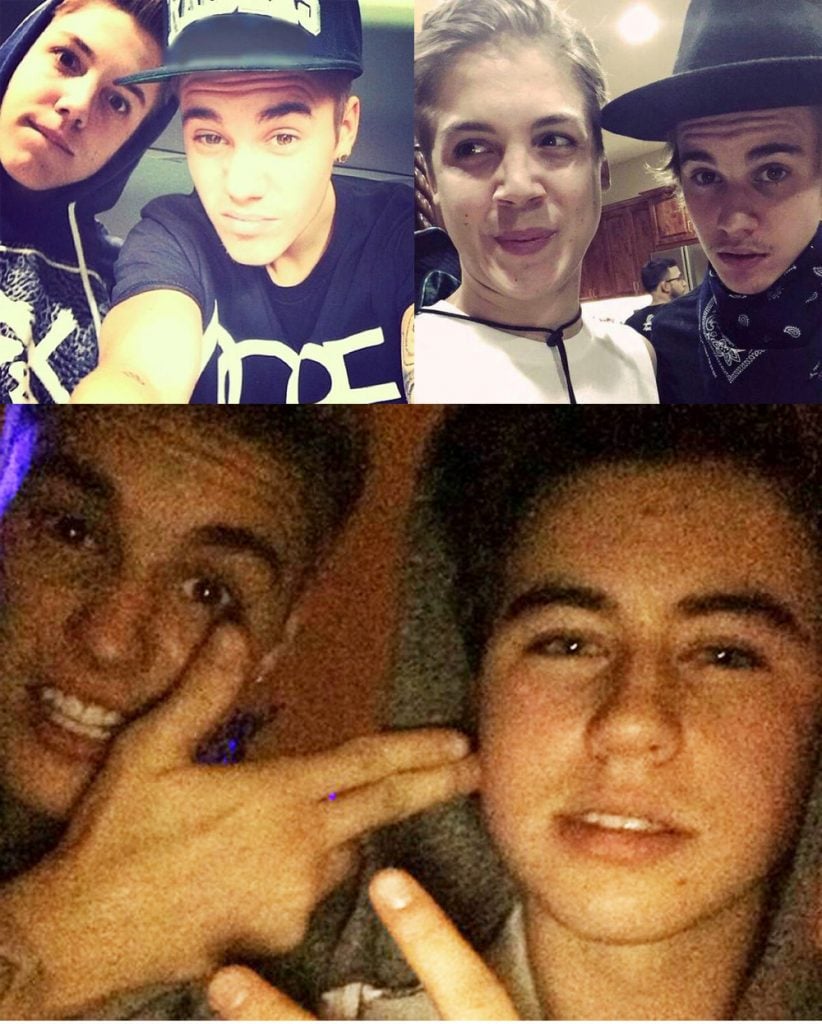 Shawn was also Justin's main and only threat during the 2015 Much Music Video Awards in Justin's coveted Fan Fave Artist or Group category (which Justin won).
That award was such serious business, that every Magcon member got involved to help Shawn against Justin, and Taylor Caniff got into a war with the Beliebers over it.
Justin, or his management, were definitely tracking the Twitter results of the award – since they tweeted fans to vote whenever Shawn overtook him.
When Shawn was just starting out, he was often hailed as "the new Justin Bieber" in practically every publication he was mentioned in, and they were often compared.
Shawn is currently #14 with Stitches on the Billboard Hot 100, and Justin is #3 with What Do You Mean.
Shawn Mendes Praised Justin Bieber Just a Few Days Ago
On the other hand, Shawn Mendes was very complimentary in a recent interview regarding Justin Bieber.
"Bieber is killing it right now! His EDM vibe he's doing now is really different. But I'm really into it!"
Shawn Mendes & Justin Bieber Will Go Head-To-Head Again at the MTV EMAs
In other news, the nominees for the MTV European Music Awards were just released. Justin and Shawn are both looking to nab the Best Canadian Act award.
To vote for Justin, click here for the information. To vote for Shawn, click here.
[total-poll id=9680]