Jack Gilinsky is under fire after allegedly branding his (ex) girlfriend Madison Beer a "s***" in some explosive leaked audio that has gone viral on Twitter. Scroll down to hear the full 2 minutes.
Jack is not the only ex-Vine star to allegedly attack Madison with nasty names. Taylor Caniff once called her another awful name in a sexist attack during their multi-month feud.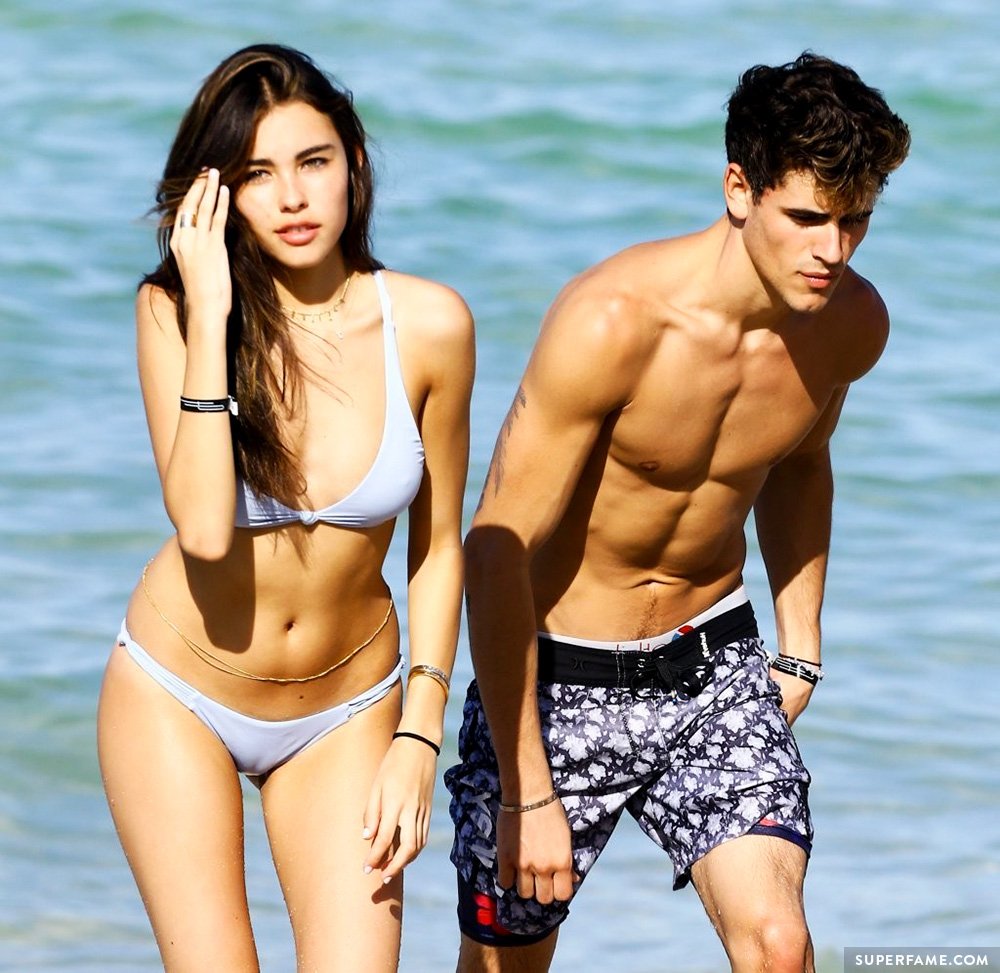 After the "fight" audio went viral, #JackGilinskyIsOverParty trended worldwide on Twitter as fans rushed out to defend Madison Beer and lend their support.
Madison and Jack have had an on-and-off relationship, but it seems like she's ready to break up for good.
Madison Beer Cryptically Comments About Something Happening "Behind Closed Doors"
A while ago, Madison Beer took to social media to hint that something was going on in her life regarding Jack Gilinsky.
Did Madison and Jack get back together? Break up again? Nobody knew exactly what she was referring to, but fans are now assuming that relationship drama had something to do with it.
A Mysterious Twitter Account Teases a Big Jack Gilinsky "Exposure"
A Twitter account called @HackedMadison suddenly popped up and asked for 50 retweets as a price to reveal their payload.
They posted a series of unseen Madison selfies in order to prove that their threat was actually real. In one photo, Madison can be seen in a white hoodie with a pinkish phone case.
They showed off another previously unseen pic of Jack lying on top of Madison.
The account continued posting new snaps of Madison that were never revealed before.
The account claimed that Jack and Madison have already broken up, although fans kind of assumed they did already.
They claimed that Gilinsky was "emotionally abusive" to Madison in public areas.
When some fans started mentioning Jack Johnson, the account tweeted out that Johnson "could not be trusted to tell the truth".
A 2-Minute Recording of Jack Gilinsky Verbally Berating Madison During a Fight is Released
The account eventually posted a full audio file they claimed was of Jack Gilinsky allegedly insulting Madison Beer repeatedly during a fight. Scroll below to listen to it.
"I'm not gonna touch you. I'm not gonna move. Just solely to p*** you off I'm gonna stand here and talk. And later I will tell you what's up," a male voice (that fans think is Gilinsky) begins.
"You're not my boyfriend anymore," a female voice (that's allegedly Madison) responds.
"That's the thing, I don't want to be your boyfriend anymore. You're a s***, you're a s***," the man fires back. "Johnson! Johnson!" Fans are assuming "Johnson" refers to Jack Johnson.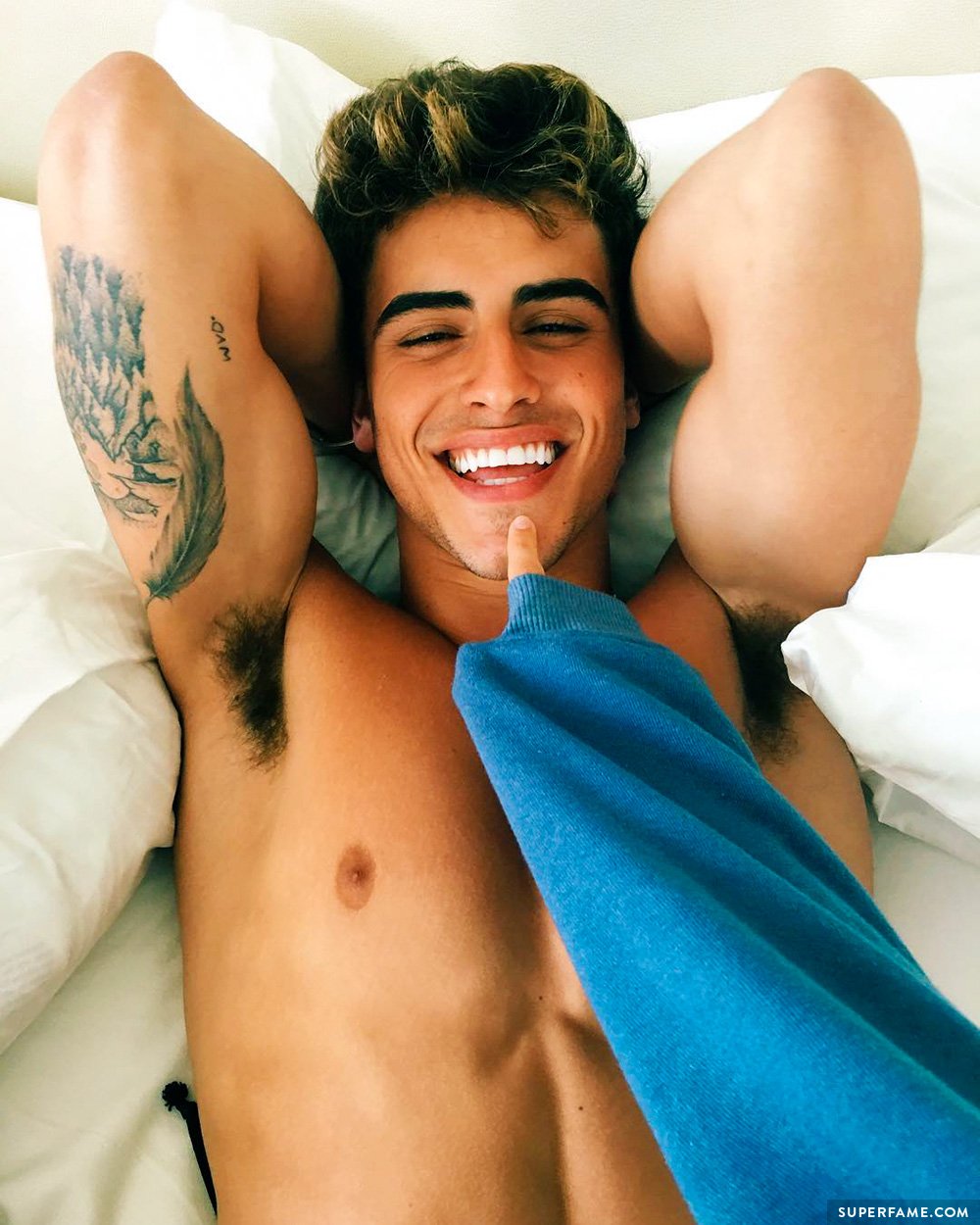 "You're a s***. You're a s***. You haven't told me about something, huh. Guess who can get any girl they can f****** want?" the guy says as the argument heats up.
Apparently, Jack was also insulted by Madison shading his music. She fired back and threatened to call the cops, "The things you're saying to your girlfriend are out of control. Just stop, why are you wasting your time? Then go fuck every girl in LA! I will literally call the police on you!"
"Fuck you, b****! You're a s***," the guy says as the audio clip ends.
#JackGilinskyIsOverParty Trends Worldwide
Fans immediately rushed out to Madison's defense, as they criticized Jack on Twitter.
Lia Marie Johnson Supports Madison Beer
Some of Madison's friends also came out to support the girl. Lia Marie Johnson commented this message on one of her recent photos.
"You have to know your power," she wrote.
In Response to the Support, Madison Highlights an Older Tweet She Made
Amidst the furor, Madison pinned an older tweet she made on Twitter and also re-posted a screenshot of this tweet on an Instagram story. This appeared to be her initial response to the controversy.
The message was very simple, sweet and inspiring.