Madison Beer, who started seeing 18-year-old boyfriend Jack Gilinsky when she was a minor at 15 years old – knows all about controversial age differences in relationships.
The duo used to get mocked relentlessly on social media with ruthless memes and jokes due to their ages.
The now-16-year-old Madison recently gave some love advice to a young 15-year-old fan who was looking to date a 22-year-old.
Madison Beer on the #Jadison Age Difference: "Love Is Love"
Madison Beer responded to fan Etoiledeportugal on Instagram, who was asking for love advice and dating an older man.
Madison responded, "My boyfriend [Jack] and I are 2 years and 6 months apart, and we get judged a lot."
"Love is love, but if you guys would not have been in school together at the same time, it's a little much."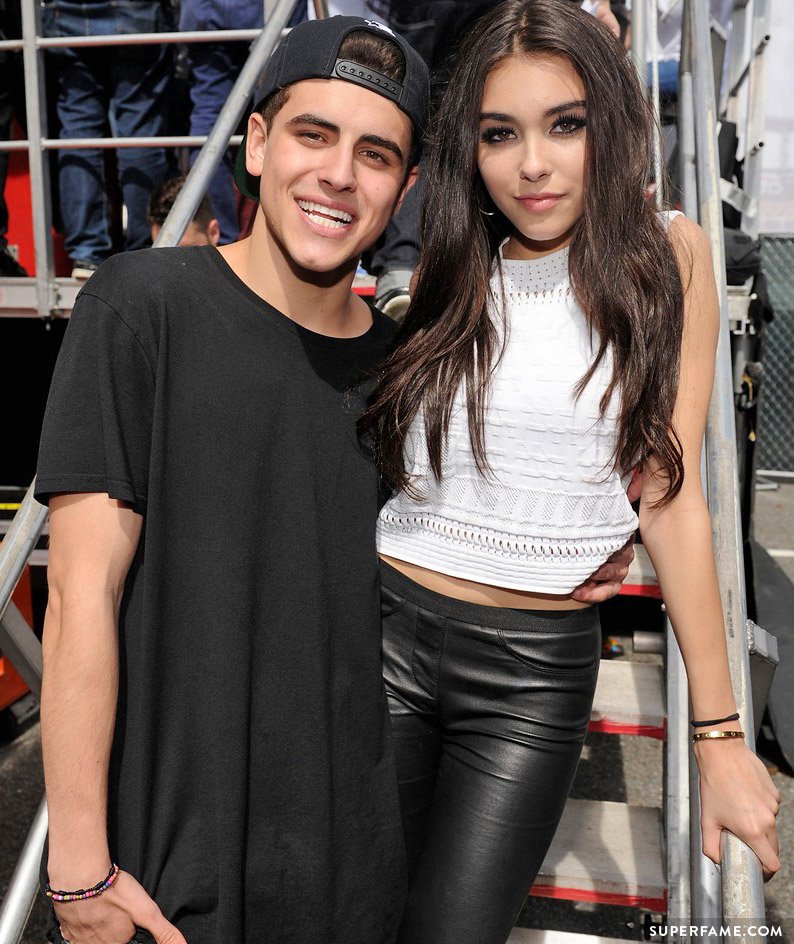 She then urged the fan to wait it out. "7 years is a big difference, love. Especially if you are under 18," Madison continued. "If you are over 18, then do whatever you want. But if you are not, you should wait it out."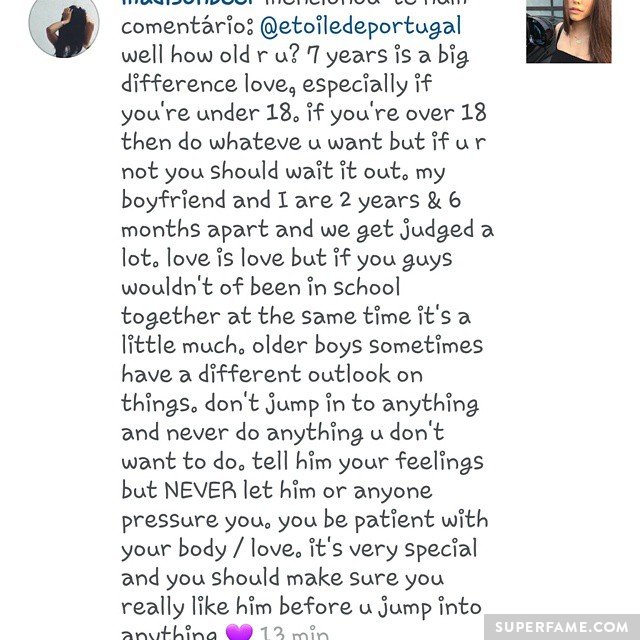 "Older boys sometimes have a different outlook on things. Don't jump into anything you don't want to do. Tell him your feelings…but NEVER let him or anyone pressure you."
"You be patient with your body and love. It's very special and you should make sure you really like him before you jump into anything."
[total-poll id=6378]