Sometimes-girlfriend of ex-Magcon star Carter Reynolds, Maggie Lindemann, clearly has no interest in Magcon now.
However, some fans were still taken aback when she expressed exasperation over fans "crying over Magcon" on Twitter.
Despite previously stanning heavily for the Magcon boys, she ended up fighting and feuding with many of them, including Cameron Dallas – and even insinuated they are talentless.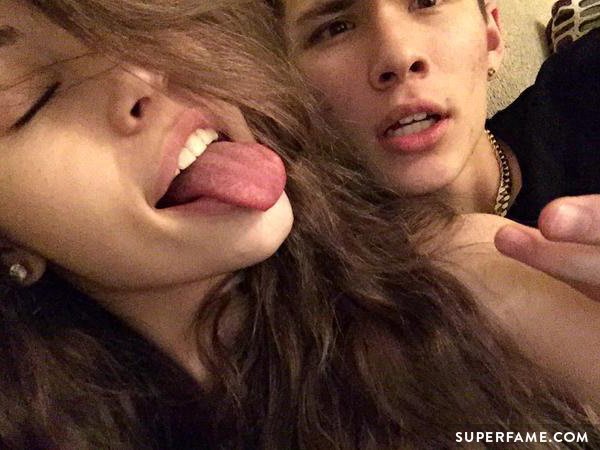 Carter Reynolds Gets Nostalgic About Magcon on the Breakup Anniversary
Maggie's beau Carter got emotional about Magcon on Twitter. "Magcon broke up a year ago today. D***."
He also teased a possible Magcon reunion tour.
Maggie Lindemann Is Not a Fan of People Crying Over Magcon
"People are crying over Magcon. I hate Twitter," she wrote. "The internet makes me wanna kill myself I swear."
"I don't care," she continued.
"If the only reason you are following me is because of Magcon, please unfollow me now!"
Magcon Fans React to Maggie's Tweets
As expected, many Magcon fans were outraged by Maggie's opinion.
"B****! You used to stan Magcon, so what the hell are you talking about?" one fan fired back.
"You're a w****! You don't love nobody. Kill yourself," a more aggressive fan threatened.
"You're saying you don't like them, when literally all your tweets used to be about Cam and Nash," another wrote.
Another fan used an analogy. "You are only relevant because of Magcon and that's okay because I love you. But that is like 5SOS saying they hate One Direction!"
Maggie Lindemann Apologizes, Stands up for Her Right to an Opinion
Maggie finally decided to apologize after receiving "feedback", but stood up for her right to an opinion.
"If you like them, that's cool. You like what you like. Everyone has an opinion."
"Funny how people jump my a** for saying something against Magcon, but when everyone talks s*** about Acacia or Madison, everyone laughs about it."
"I'm sorry if I offended you all. I honestly did not mean to at all. I'm chill with some of them, so I really did not mean to be s*****. I'm sorry!"